Guests of honor
Benjamin Anderson
mpi
---
Guests of honor :
Benjamin Anderson
Passion awakened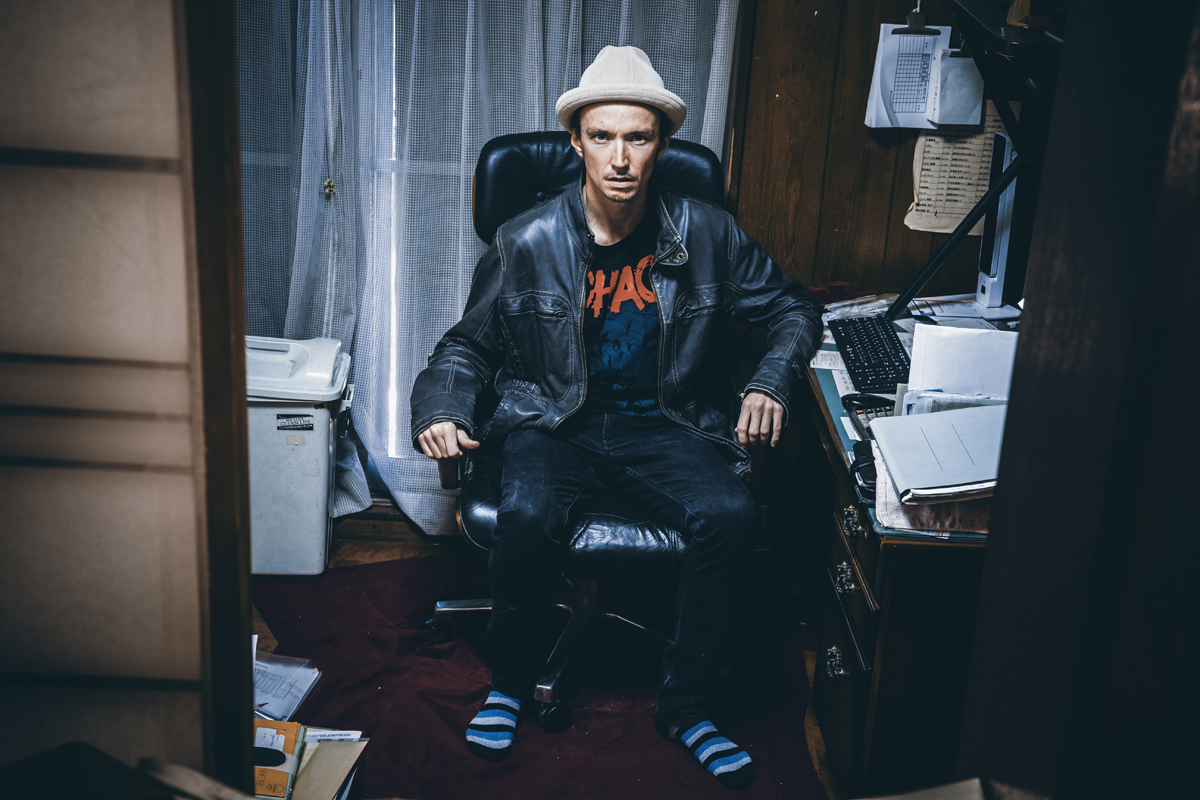 Benjamin has been living and writing songs in Japan since 2003. He is known for his work with Legendoor writing lyrics and providing vocals for numerous anime soundtracks including Attack on Titan, Gundam Unicorn, Kill la Kill, Kabaneri of the Iron Fortress and more.
With a background in classical piano, Benjamin left home to study painting at Winchester School of Art carrying with him his newly purchased Korg X5D synthesizer, a tool on which he would write music (mostly noise and ambient) throughout his college years.
Until the age of 9 he'd had the curious habit of lying on the floor and singing while rocking his head from side to side, to whatever tempo the song might have, like a metronome. It was a fun past time and also an effective way to fall asleep at bedtime. His parents thought it was fabulous and used to invite relatives and neighbors to witness Benjamin's renditions of popular songs performed in this unique, horizontal way. Of course, as he got older, it dawned on the boy that this wasn't at all a normal thing to do and, for fear of not fitting into his widening social group, phased this rocking/singing out of his daily routine. He'd tried a couple of times to use singing in his tape recordings at art school but it wasn't until one fateful night in a Karaoke box in Japan years later, that he truly rediscovered the impetus to sing in public again. It turned out he'd been longing to do it all along.
The people of Japan and their love of Karaoke had brought him out of his shell.
In addition to collaborating with mpi, he's since started two bands in Japan. Actual Proof is an R 'n' B unit and Midnight Snakes are a shout along rock band (rocking vertically mostly). Benjamin has also finally embarked on a solo career as a singer songwriter.
Check out some of his solo songs here: www.reverbnation.com/benjamin97
---
mpi
Inspiring greatness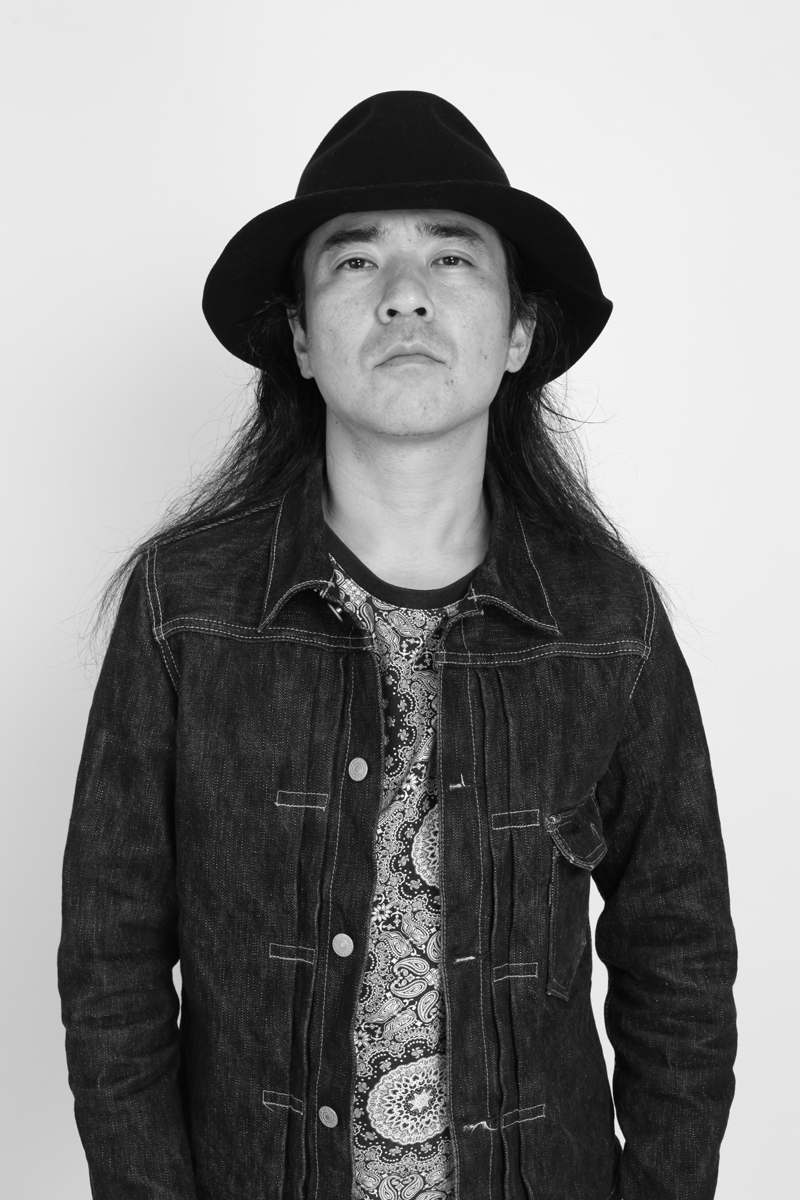 Mpi is a lyricist and vocalist affiliated with Legendoor. He lived for five years in New York and upon returning to Japan started English poetry.
Mpi is a lyricist primarily known for his writing and co-writing work on Hiroyuki Sawano's anime compositions such as "Friends" from Guilty Crown, "Before My Body is Dry" from Kill la Kill, and "D.O.A," featured on the Attack on Titan soundtrack. He can be heard singing on compositions such as "The Reluctant Heroes," also from Attack on Titan.
---
Cosplay Guests :

FellowSheep
Team Canada at World Cosplay Summit 2017.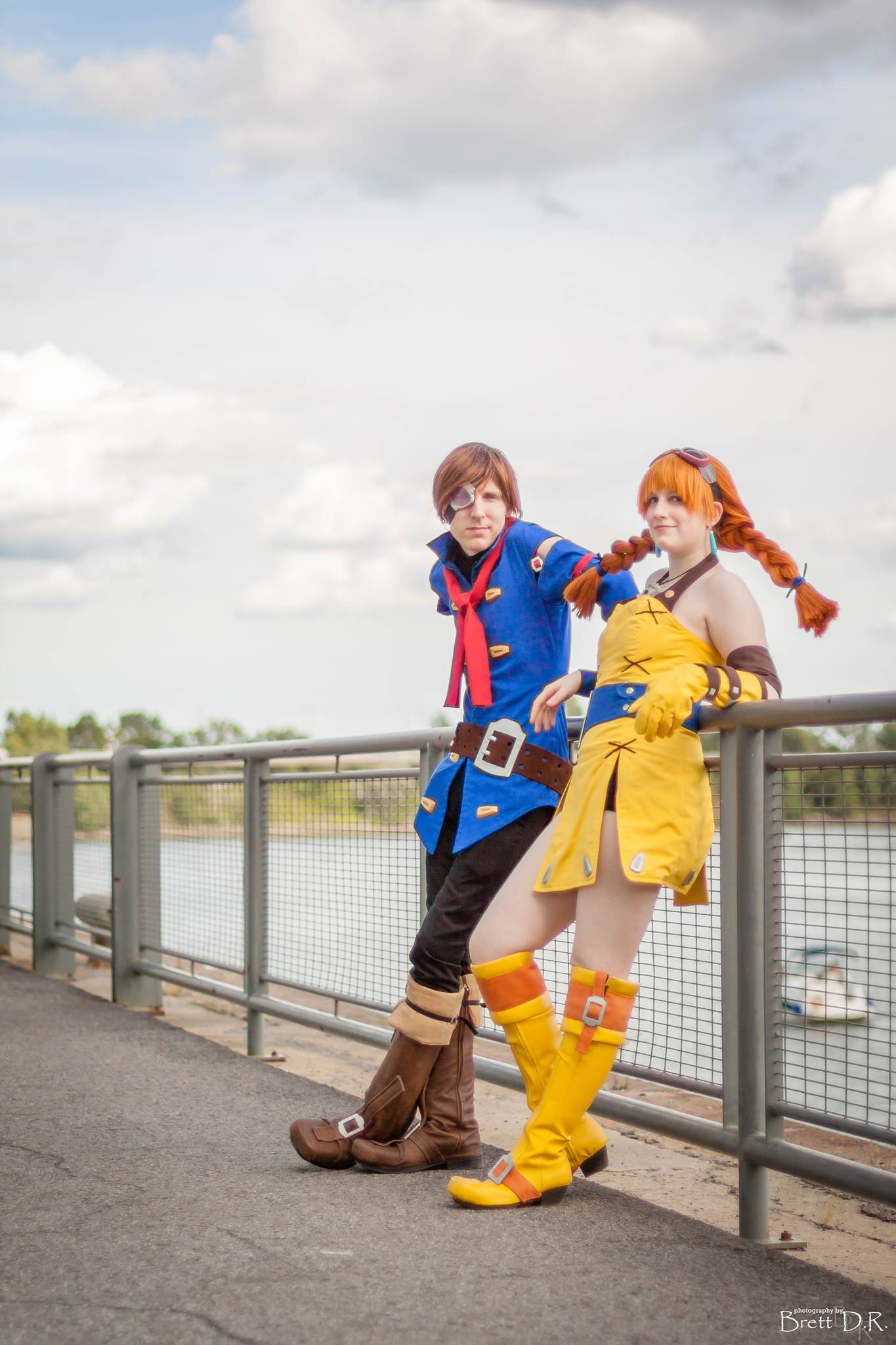 Merino and Icarus have been cosplayers for over 10 years. Their balance of skills helps push each other to increase their skills while still having fun. Over the years they have competed in many masquerades, winning several awards each. They hope to share their love of Anime and video games with others through their costumes! They are very excited to be representing Canada at the World Cosplay Summit 2017!
---
Carcinogenic Chocolate
Love of the craft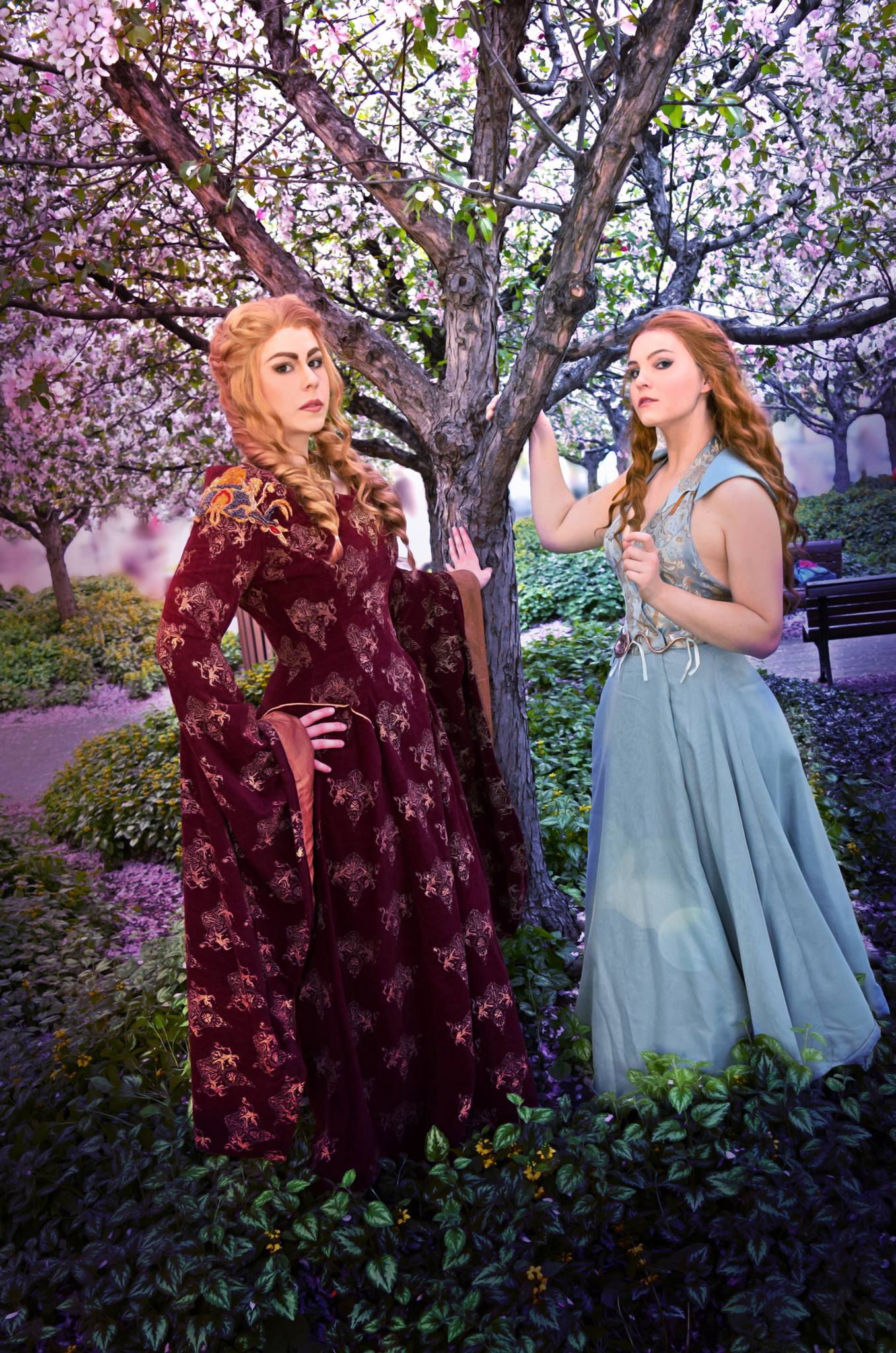 Carcinogenic Chocolate was based off two friends with vastly different personal sets of abilities. KitKatSpazz, lover of well tailored men's wear, is a crossplay fanatic with a talent for making you question what you're seeing, though most of the time she is being bullied by her closest friends into making the male counterpart of their female characters; she will try to deny it, but will most likely fail miserably. Fan of fabric textures, leather, and more importantly sparkes, she recently took a liking to shiny female costumes.
YunaDaKilla is a horrible combo : a great props and armor cosplayer, as well as one of the clumsiest person you've ever known. Her talents include crazy big and complicated armors and great make-up and wig skills to hide wounds that she got while working on her stuff. As much as she loves bulky and extravagant armors, she's slowly falling more and more for extravagant dresses that require way too much crinoline!
Together they have an attention to details and a team spirit that can cut through glass… with the help of a heat gun of course!
---
Nienna Surion
WCS 2016 finalist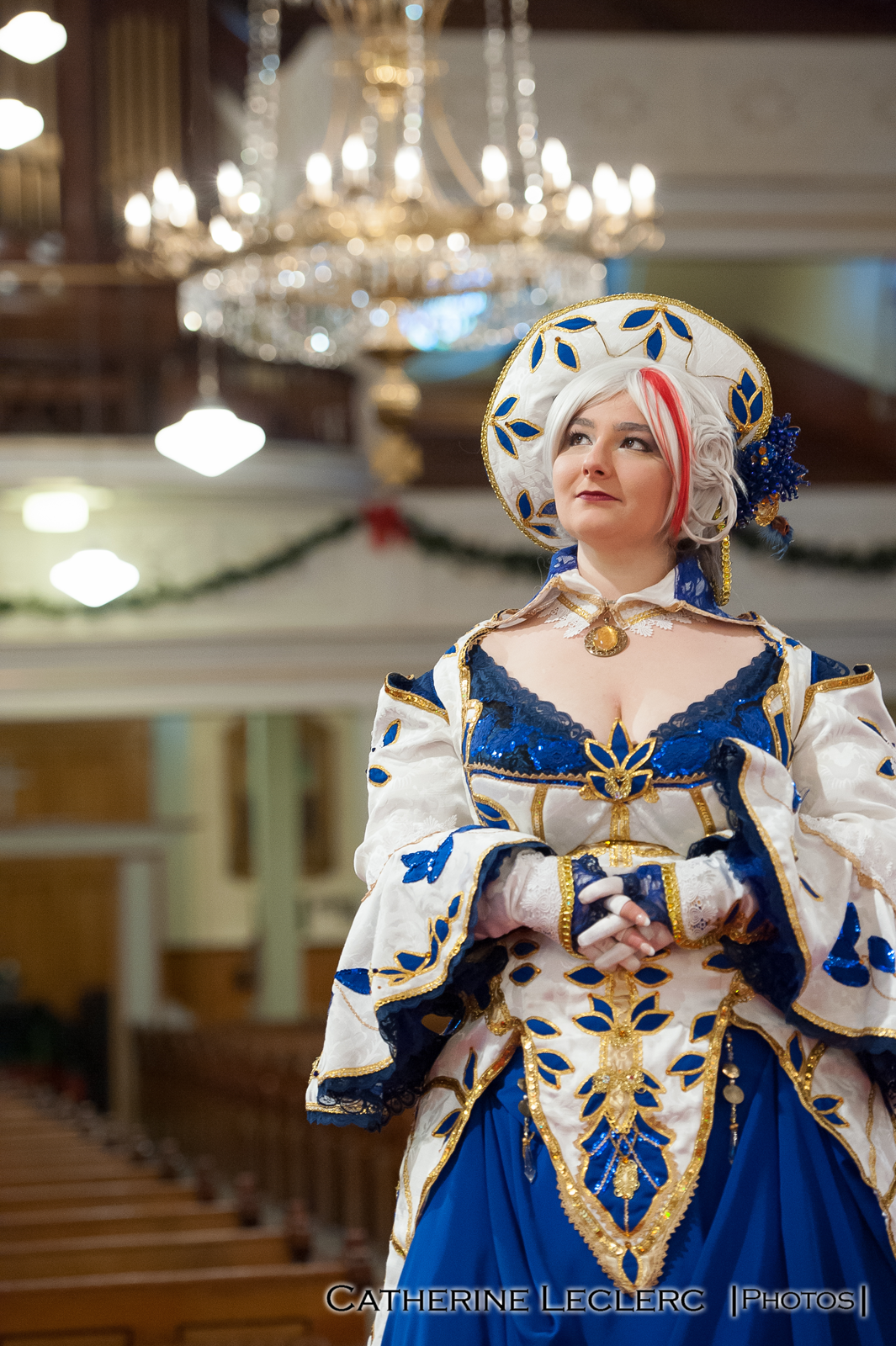 Nienna Surion (Jessie), started cosplaying in 2009. Lovestruck, she kept at it, discovering the skills and tricks of costume crafting on her own; who needs tutorials when you can find the solution on your own, stubborn self? One may learn much through an arduous fight to get something done. Thus, as time went on, she was acquired the skills to create cosplays that would get noticed in conventions, and that would forge the reputation she now possesses. One of the most notorious examples would be her Diva Plava Laguna cosplay, from The Fifth Element movie, which took her 9 months to complete. Quite literally her baby, it forever changed the way she goes about her craft.
In 2016, Canada became a part of the World Cosplay Summit (WCS). Alongside Darkarnival Butler, she performed a sketch on the theme of The Legend of Zelda, which would allow them to be selected as the 2016 Canadian representatives who would compete at the semi-finals of WCS, in Nagoya, Japan. Having refined both costumes and performance, they were able to impress the judges and make it to the finals.
Now back in Canada, Nienna can still feel the wind of Japan pushing her all the more forward. Rich of her experience, she wishes to encourage and give advice to any and all cosplayers who look up to the World Cosplay Summit.
Photo credits: Catherine Leclerc
---
Marie-Claude Bourbonnais
Cosplay/Glamour Model, Designer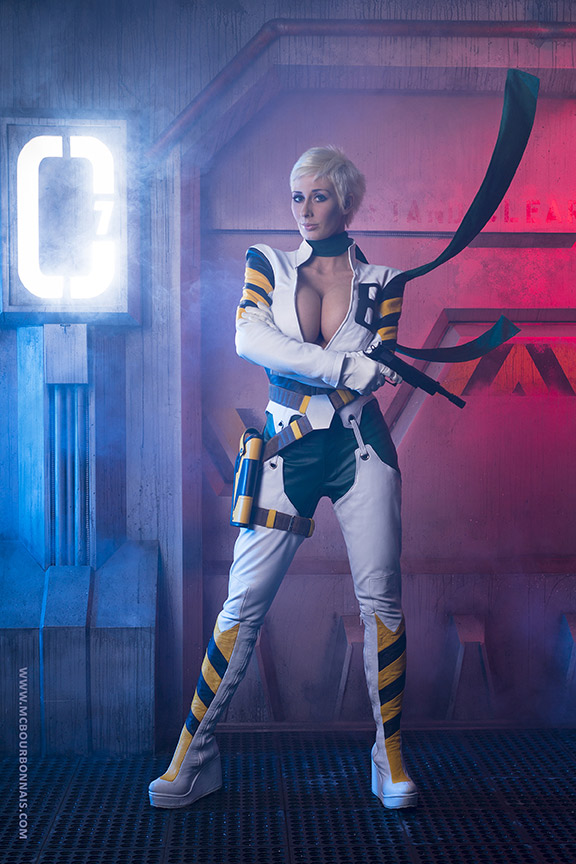 Marie-Claude Bourbonnais is a French Canadian costumer, cosplayer and model. Through her 18 years of experience in the garment and costume production, she came to excel in using a large variety of materials, textiles and others, including latex and leather. Since she has her own workshop, she extended her skills to prop making and set building, but also to some specialized crafts professions like shoemaking.
Since 2011, Marie-Claude has closely been collaborating with the tabletop game company Ninja Division/Soda Pop Miniatures that included her as a character in all its games and produced miniatures based on her image and figure. The 2 most impressive cosplay projects on which Marie-Claude worked were also for Ninja Division. Lug, a character from the game Relic Knights, was a 10 feet tall yellow and black fiberglass robot that Ninja Division unveiled at Gen Con 2015. Rachnera, from the manga Monster Musume, was a huge fiberglass spider that Marie-Claude made for a collaboration between Ninja Division and Seven Seas Entertainment. Rachnera's making of was largely shared on the social medias and its unveiling was a hit at Anime Expo 2016.
Marie-Claude is now recognized as a technical cosplayer who's building high quality costumes and props. She's received as a cosplay guest all across North America, South America and Europe.
Twitter: @mcbourbonnais1
Instagram: marieclaudebourbonnais
---
Special guests :
Orchestre portable de jeux vidéo
The quest for harmony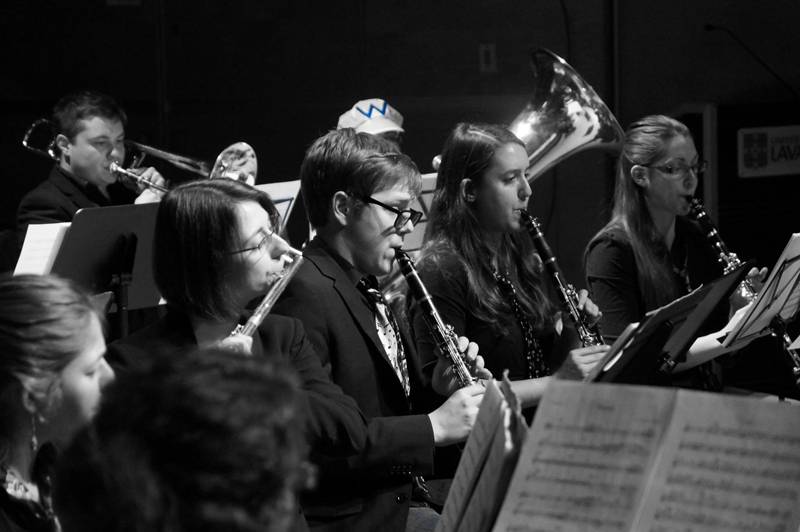 For a fourth consecutive year, the Orchestre portable de jeux vidéo will once again light a flame at the very heart of the Nadeshicon gamers.  With an orchestra of 17 musicians featuring a singer, the OPJV will offer a performance accompanied by video projections where fans will hear many great classics as well the most epic of today's games!
"Orchestre de jeux vidéo" website
---
Valérie Lévesque
The art of Bentô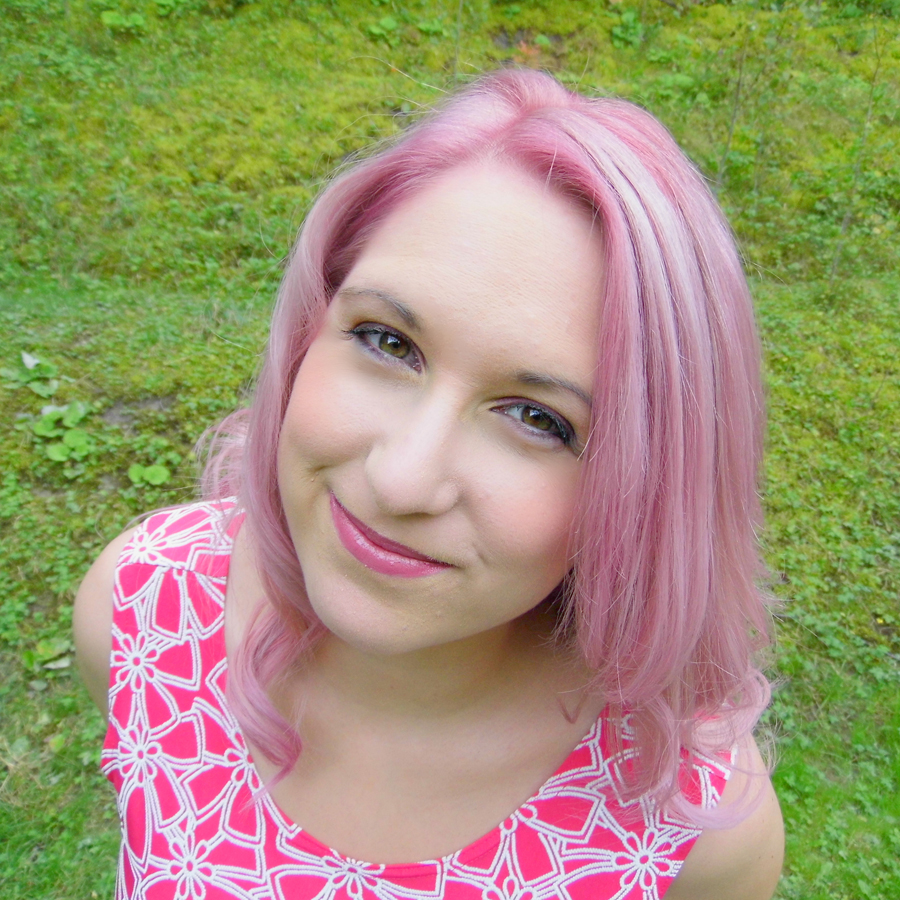 For roughly two years now, Valérie Lévesque has been practicing the art of crafting Bentô for her husband and children. Fed up with sandwiches, she decided to put a little creativity in her daily life and started her Facebook page in September 2015 so that she could share her creations with her friends and family. It was only in January 2016 that she decided to create her official blog, Lesbentodevalerie.com, to better answer her subscribers' questions.
What was until then only a hobby became a project to work toward, a passion to share, a mission.
Cheerful and motivated, Valérie had her blog blow up in popularity; her patience and thoroughness, skills she acquired through years of work as a dental hygienist, simply charmed her subscribers.
When she gives demonstrations on the art of crafting Bentô in geek events throughout the province, Valérie goes back to her roots as an anime and manga fan, especially since it was the love for Japanese animation that gave birth to her passion for the crafting of Bentô.
You may watch Valérie in "Les Bentô de Valérie", on Matv Saguenay-Lac-St-Jean, in which she meets local food producers and creates incredible lunches using their products.
---
Droo
Photographer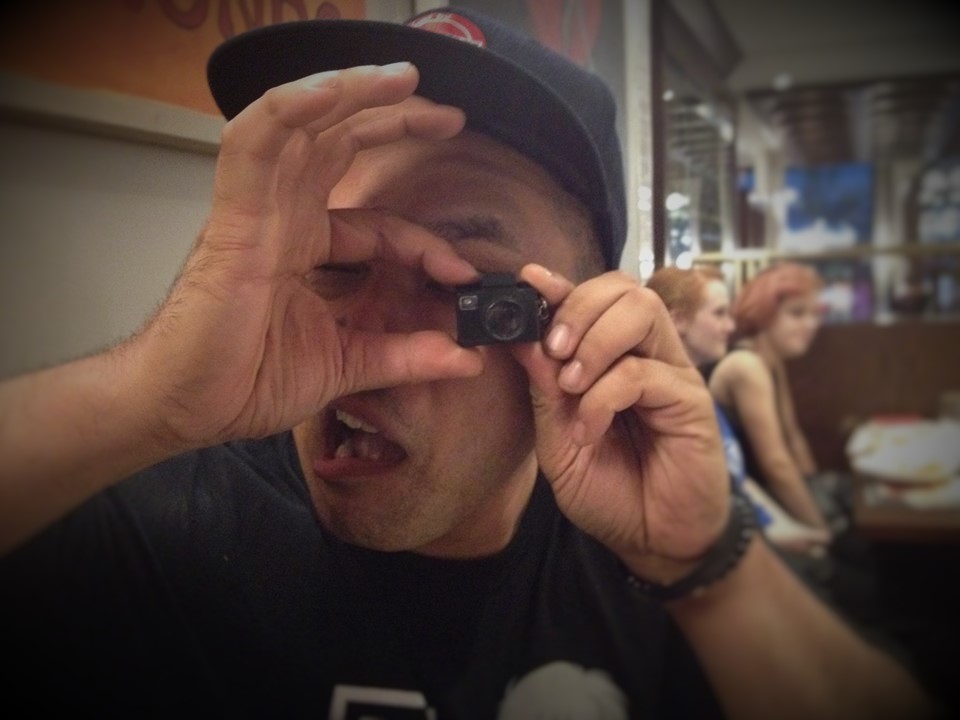 Since 2008 Droo has been capturing the art of cosplayers at his mobile studio at conventions. If you've ever visited his "funtograpy suite" you will be pleasantly greeted with his passion, enthusiasm and energetic appreciation for cosplay. Wanting to give back to the thousands of cosplayers that he's befriended since his humble beginnings, Droo has created the facebook groups Cosplay~It Unites Us and Cosplayers of Canada which are sources of sharing, positivity and social interaction for the cosplay community.
---
Etienne « Dez » Desilets-Trempe
Frivolesque webcomic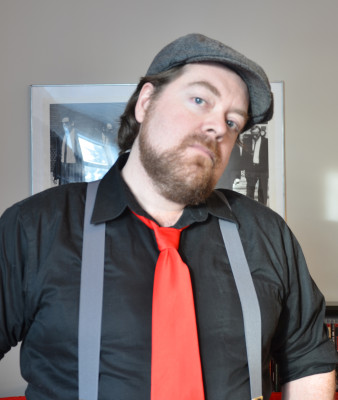 Etienne Desilets-Trempe, better known as Dez, is the man behind Frivolesque, a weekly webcomic running since 2013.
Country-raised, but having been living in Quebec City for almost fifteen years now, Dez is into comics of all kinds, cinema and video games. He also loves to take part in various geeky events. He's been drawing since a young age, but only recently started to take himself seriously.
Frivolesque, which has been his ongoing artistic endeavor for the last four years, is updated every mondays, and depicts the everyday life of five unusual girls, each of them being an upgraded version of old character designs of his. The comic takes half of its inspiration from Japanese "4-Koma" strips (Azumanga Daioh, Lucky Star, K-On) and their cliche, and the rest from the everyday life of its creator and the awesome people around him.
His webcomic :
frivolesque.com
On social networks :
www.facebook.com/frivolesque
twitter.com/OmegaDez
dez26.deviantart.com
---
Shan Ferland-Daigle
Vocaloid Exhibit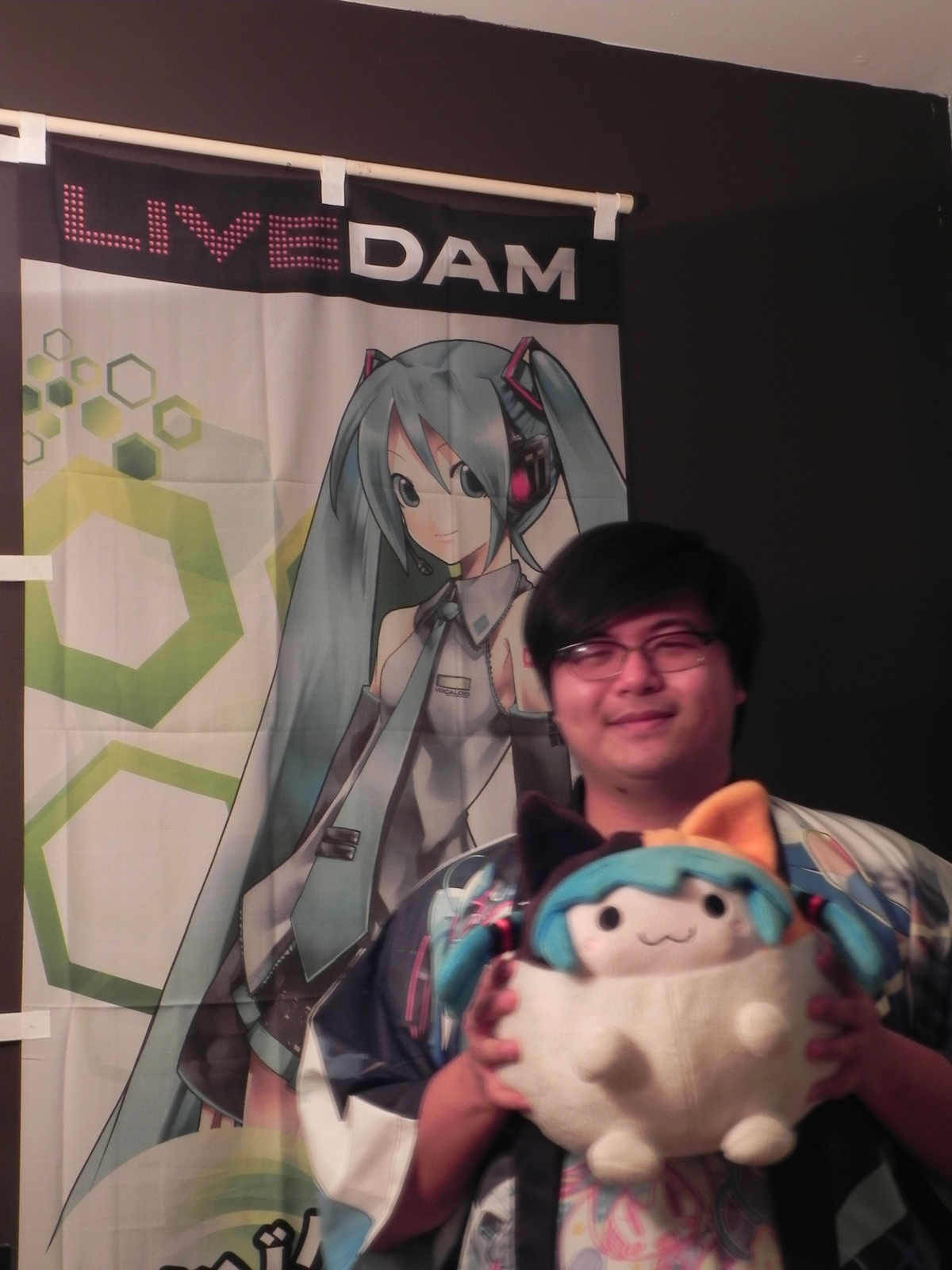 Hi, Shan Ferland-Daigle here. Ever since I discovered it in 2009, I have been a fan of Vocaloid. This passion led me to visit Japan not once, but twice to assist to Snow Miku Festival 2015 and Magical Mirai 2016. Having heard of my love for Vocaloid, Nadeshicon contacted me to come put the collection of Vocaloid items I have been putting together throughout the years on display during the convention. I, of course, accepted; the thought of sharing this passion through an exposition filled me with joy. On top of my collection being on display, I will be giving away two Vocaloid goodie bags from Magical Mirai 2016, in Japan. You will be able to sign up for the giveaway by visiting my exhibition. The winners will be picked during my "Incursion au Magical Mirai 2016" panel, so keep an eye on the schedule for that. I'm looking forward to meeting you all and discussing Vocaloid!
---
Sébastien Mineau
Master of ceremonies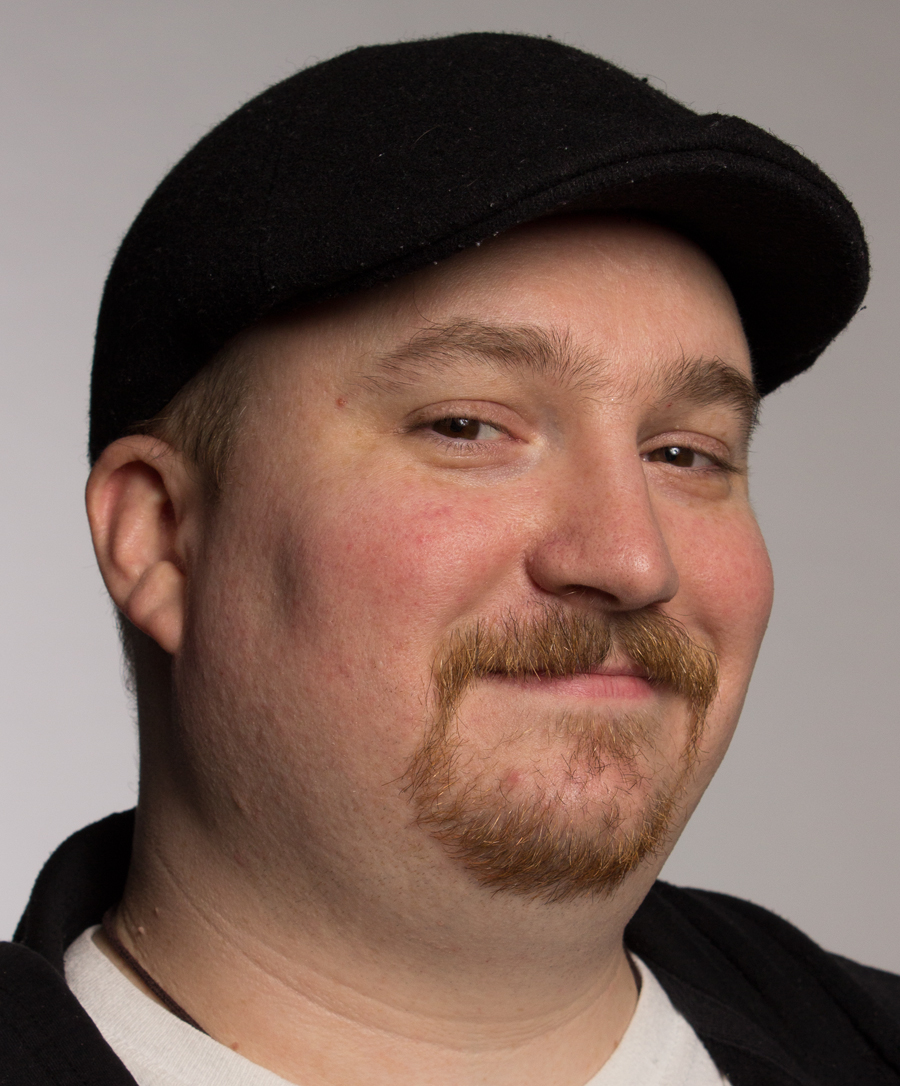 Costumer for over 20 years, Sébastien first competed in different events, then in conventions in Toronto and Montreal.
After having witnessed the great Gordon Rose for over 10 years he was offered to host the very first Masquerade of Otakuthon in 2006.
Since then Sébastien has been hosting Masquerades, which are much more than a simple costume contest, in a traditional yet engaging way, making sure that both the participants and the audience enjoy the show.
From Otakuthon to Worldcon passing by Nadeshicon, it is for him an honor to present colourful costumes inspired from the most insane ideas!
---
Fingers
Panelist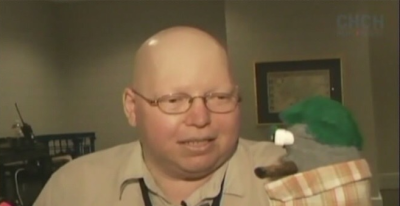 Hooked by a giant alien fighting monsters in rubber suits, has then progressed to British Cult TV, SF, Anime, International Animation and assorted fandoms culminating in running the panels tracks at two anime conventions and being a repeated GOH. Was seen pushing anime at SF conventions, SF at Anime Conventions, Anime and SF at medieval gatherings and bashing Voyager absolutely everywhere.
Warning, Filks, puns and gives backrubs, approach at your own risk.
---
DrDave
Panelist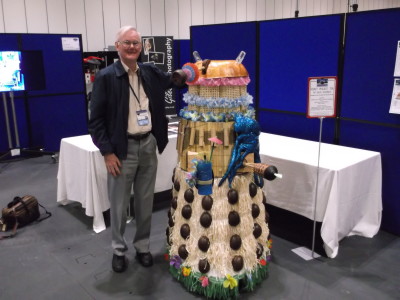 David Stephenson is a space physicist who came to Canada from the U.K. in 1970 and studied the aurora and winds in the high atmosphere at the University of Saskatchewan. In 1979 he moved to Germany to build systems for a deep space probe. When the project was cancelled he became the Schmitt Fellow at the University of Newcastle in Australia. He spent a year as a consultant for space insurance in London before returning to Canada to join the Geological Survey of Canada. When the government sent his file to the 'downsized drawer' in 1996 he moved to the village of Merrickville near Ottawa. He worked occasionally for a start up hi-tech company in Ottawa until 2009.
His publications include reviewed papers, commentaries in the Interdisciplinary Science Reviews, various articles and reports and the 'Ulysses Speaks' satirical column in "Canadian Research." He has been a guest panellist and lecturer at science fiction and anime conventions for over 25 years.
---
Con Turnabout
Turnabout: Fire Emblem Awakening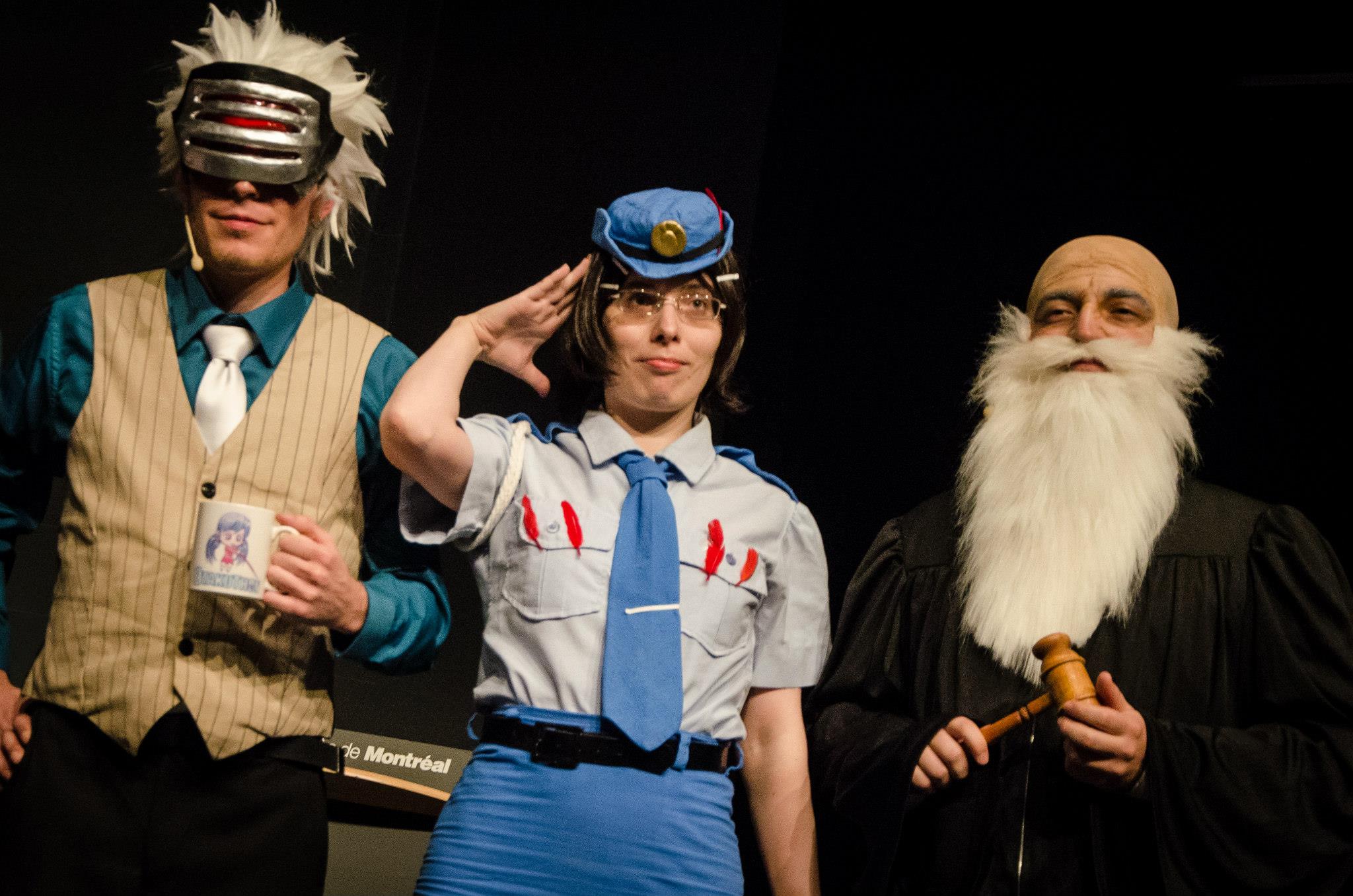 From 2010 onward, the Con Turnabout troupe has been presenting an interactive stageplay that mixes the Ace Attorney universe to that of other video games or animes. With the help of talented actors, writers, directors, multidisciplinary artists, and a horde of passionate fans, the troupe offers a unique experience.
In order to solve the cases' mysteries, a few spectators are invited on stage and asked to use their sense of deduction to assist our lawyers. With over 17 different scenarios under their belt, Con Turnabout keeps innovating, year after year, to bring you the craziest and most entertaining experience.
This year at Nadeshicon 2017, we will follow the trial of Lucina from Fire Emblem Awakening for the murder of her father, Chrom. Will you be able to untangle this mystery and find the true culprit? With the help of expert defense lawyer Mia Fey, you will face the infamous Miles Edgeworth in a court of law to determine who holds the truth.
---
Mel Gosselin
Author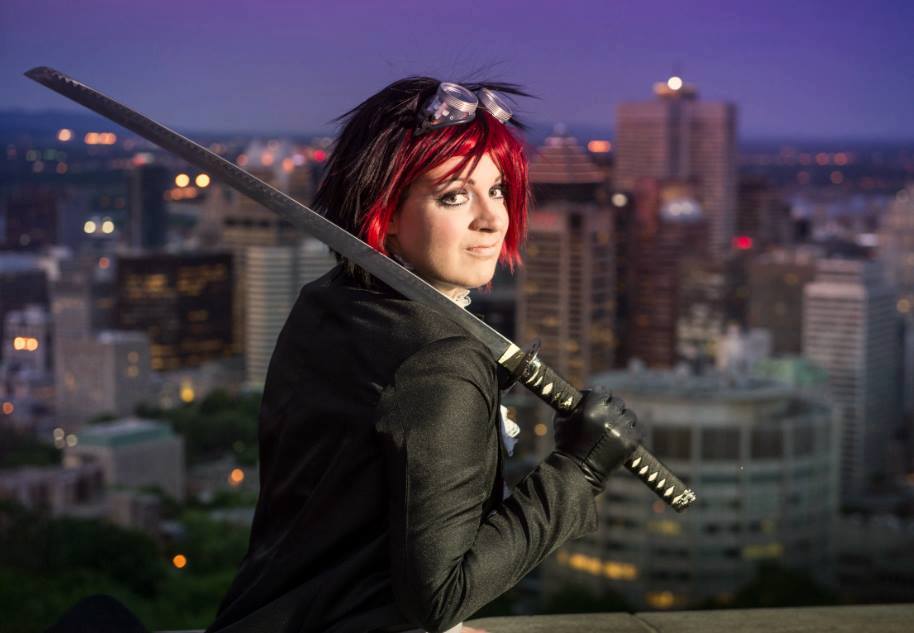 Born in Rimouski, Mel Gosselin is, first and foremost, a geek who loves japanese animation, cosplay, movies, comics and video games. In 2011, she published Cétacia, a historical fiction novel critically acclaimed for its originality and poignancy. She would later draw inspiration from the steampunk genre to create the bizarre world of Jacky Salaberry: Collectionneur de virus. She will be presenting the 3rd and penultimate volume of that series at Nadeshicon.
---
Tortuga
Otherworldly chords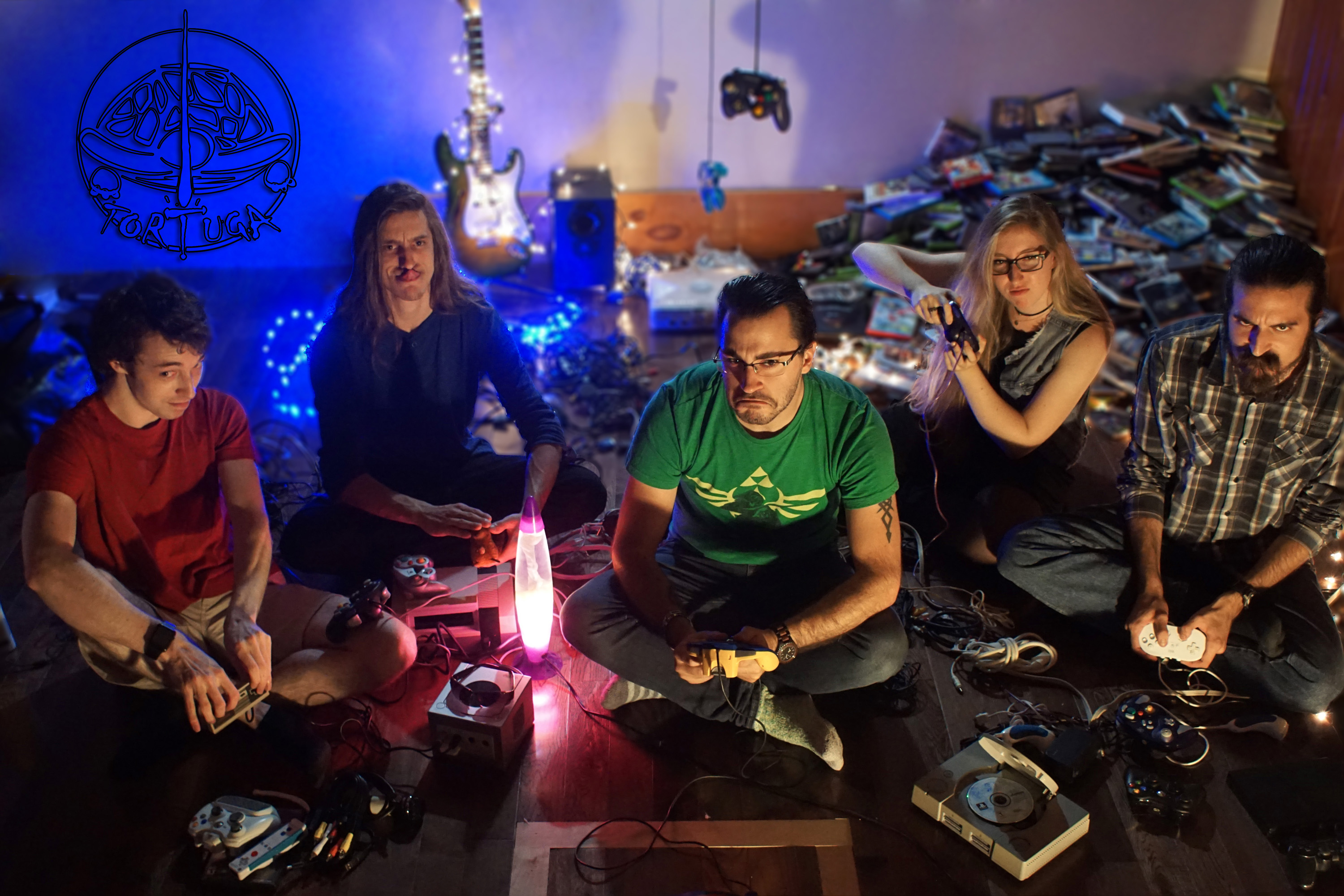 Tortuga is a Montreal-based rock-metal musical group dedicated to bringing back to life video game classics. Formed in 2016, the group is able to grasp the essence and love of their favourite video games while giving them a new dimension. Each musician is able to bring a unique touch and distinct sound both in writing and in interpretation thanks to their accomplished musical careers. Sometimes heavy, sometimes melodious, Tortuga will take you from one universe to another so that your inner gamer will be filled with nostalgia.
---
Media guests :

Luduc
Reporter, video podcaster and mini-wheat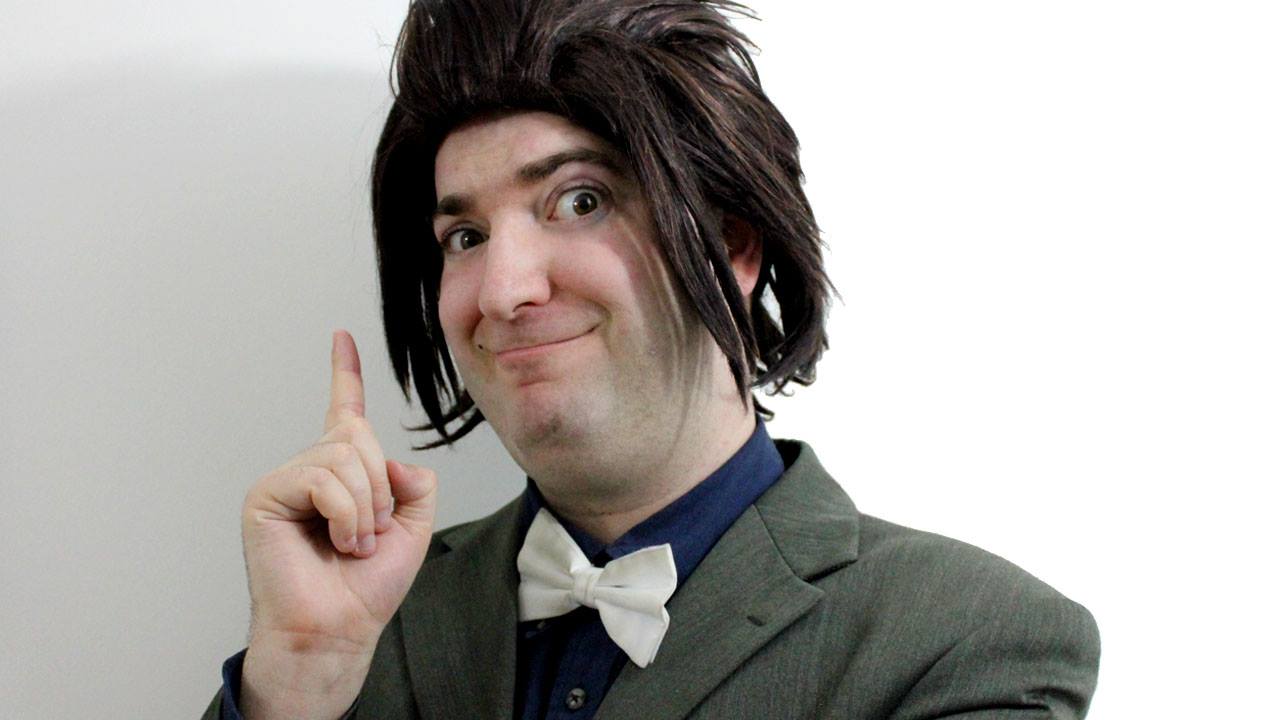 Ever since 2011, Luduc has been going around entertainment events, shooting half-informative, half-humorous video reports for his Youtube channel.  Throughout his career, he has had the opportunity to interview a plethora of celebrities, notably Charles Martinet (known as the voice of Mario), the notorious French Youtubers Le Joueur du Grenier and Antoine Daniel, Benzaie, Nostalgia Critic, Jacques Rougeau (wrestler) and many, many others.
In 2016, Luduc started working for the Journal de Montréal as the host for "Les top 5 de Luduc", a web series pertaining to video games.
---
Martial Arts
Represented clubs
Several martial arts clubs in the region of Quebec will be there at the festival to present various demonstrations of their art.
Here's the list:
Shinkendo Québec
Shinkendo
Sensei : Pascal Landry and Dave Bouillon
Facebook Page
Budo Québec
Nin-jutsu
Sensei : Yannick Maranda
Facebook Page
Club d'aikido de la capitale
Aikido Kobudo
Sensei : Pierre Gamache and Maxime Tremblay
Website for the Canadian Association of Aikido Mochizuki
Fudo-Shin Québec
Karate Shotokan
Sensei: Danny Martel
Facebook Page
Club de Iaido de Beauport
iaido
Sensei : Olivier Bordry
Facebook Page
Here's a brief presentation of one of the schools:
Are you fascinated by katanas? The art of Shinkendo offers the perfect combination of Japanese traditions and modern martial arts practices introduced by Toshishiro Obata. In order to further the understanding of the various concepts and subtleties of the art, our course combines all fives general traditionnal aspects of Japanese fencing :
Suburi – Basic techniques
Tanrengata – Solo katas
Tachiuchi – Katas with a partner
Battoho – Sword drawing techniques
Tameshigiri – Cutting exercises with a genuine blade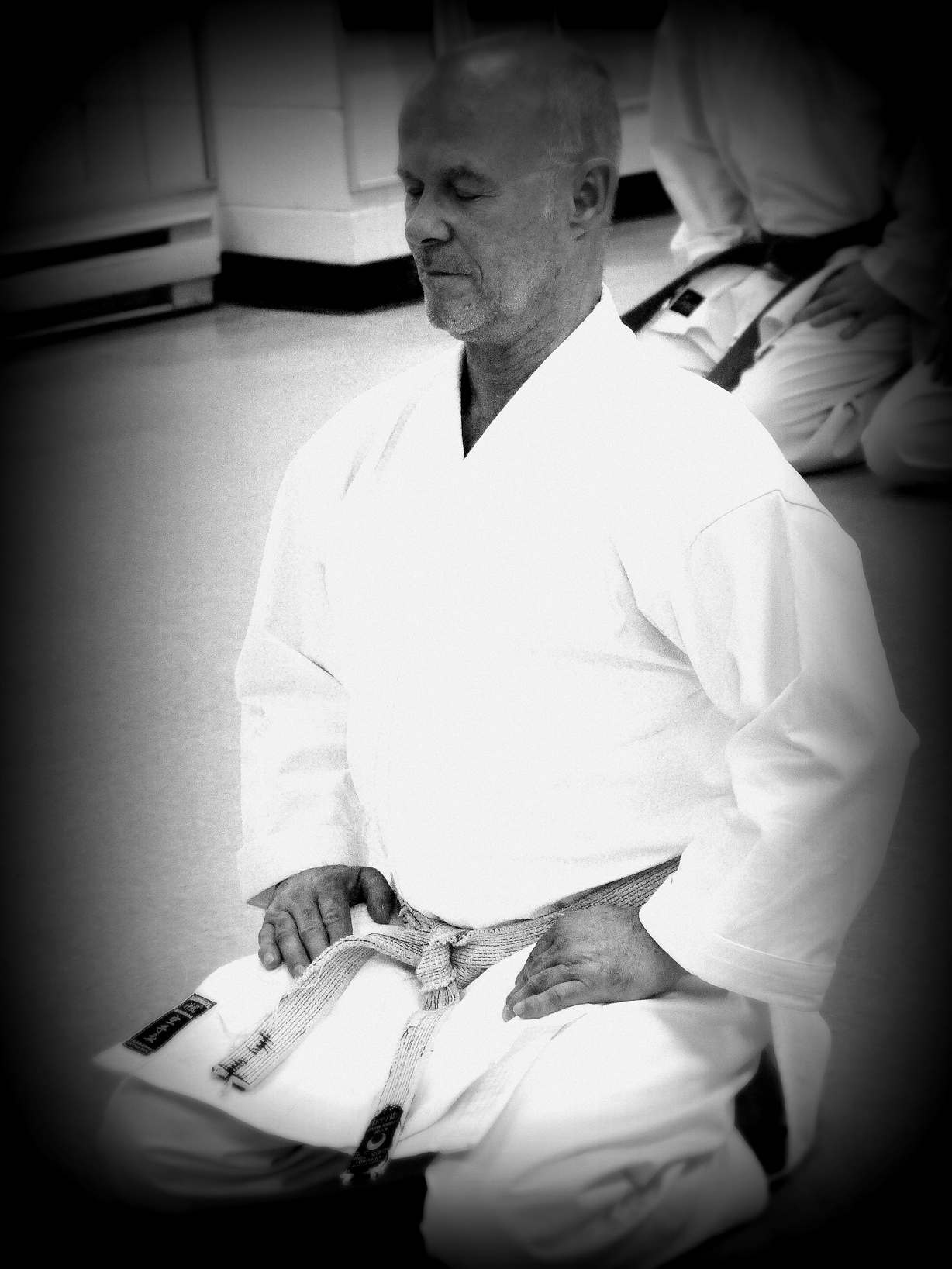 SHOTOKAN is one of the oldest styles of karate. First introduced by master Gichin Funakoshi, who is considered the father of modern karate, SHOTOKAN originated on the island of Okinawa. It is, like other martial arts, made up of three distinct aspects: the kihon or "technical fundamentals", the kumite or "combat", and the kata which, by itself, includes all the techniques and the combat mentality one may experience when faced with multiple opponents. The techniques of the SHOTOKAN style are characterized by long and deep stances that grant both stability and strong movements, and strengthen the legs as well as the rest of the body. Strength and power are most often shown using slower, more controlled movements. Such is the style of the tiger.
École FUDOSHIN-QUEBEC was established in 1994 and is led by sensei Danny Martel 4th Dan JKA/JKS,  who has been studying the ways of the SHOTOKAN art for 42 years. As a sensei, he shares the knowledge he himself got from the masters in a mix of old and current practices, in order to preserve this very important style of martial arts.
We thus offer you a glimpse of this traditionnal art that features over 10 millions followers all around the globe. Be sure to also keep an eye on the 2020 Tokyo Olympic Games, for which it has been chosen as one of the styles that will be presented.
---
Cultural Guests :
Groupe Bonsaï Québec
The art of nature


Groupe Bonsaï Québec is a non-profit organisation located in Québec City that strives to :
Promote the art of bonsai trees in Québec City and the surrounding areas;
Spread information, both to its members and to the general public, concerning the art of bonsai;
Host panels, workshops, lectures, meetings, demonstrations, exhibitons and any other activites that may help fulfill the previous two goals.
---
Komachi Montreal
The pleasure of movement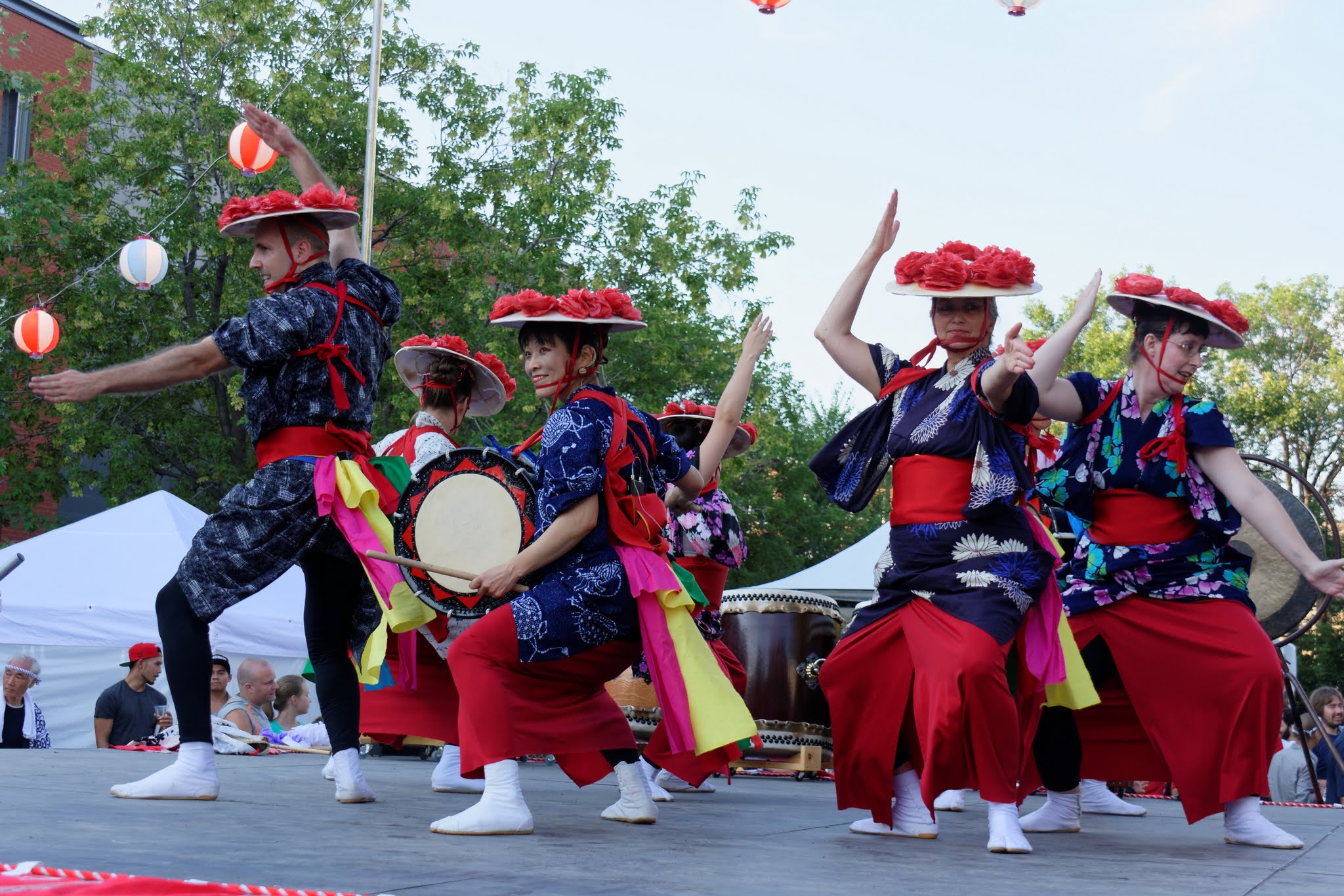 Komachi Montreal is a Japanese dance group established in 2007 that performs Japanese folk dances throughout the Montreal region, as well as in Quebec, New York and Ottawa. Their performances aim to make you live pleasant moments through traditional Japanese dances. Come and share this festive energy and dance with them!
Last year, Komachi made a video of "Koi suru Fortune Cookie" by AKB48, a very popular J-pop idol group in Japan, to introduce the city of Montreal. The video, partly shot at Nadeshicon 2015, can be found on Youtube:
Thank you very much to everyone who participated at Nadeshicon !
This year also happens to be Komachi Montreal's 10th anniversary! Even after all these years, they continue to enjoy and learn more about the art of Japanese folk dances, especially through their Japanese dance workshops. Come enjoy this beautiful type of performance with Komachi Montreal!
---
Ryunosuke Yamazumi
Japanese Juggler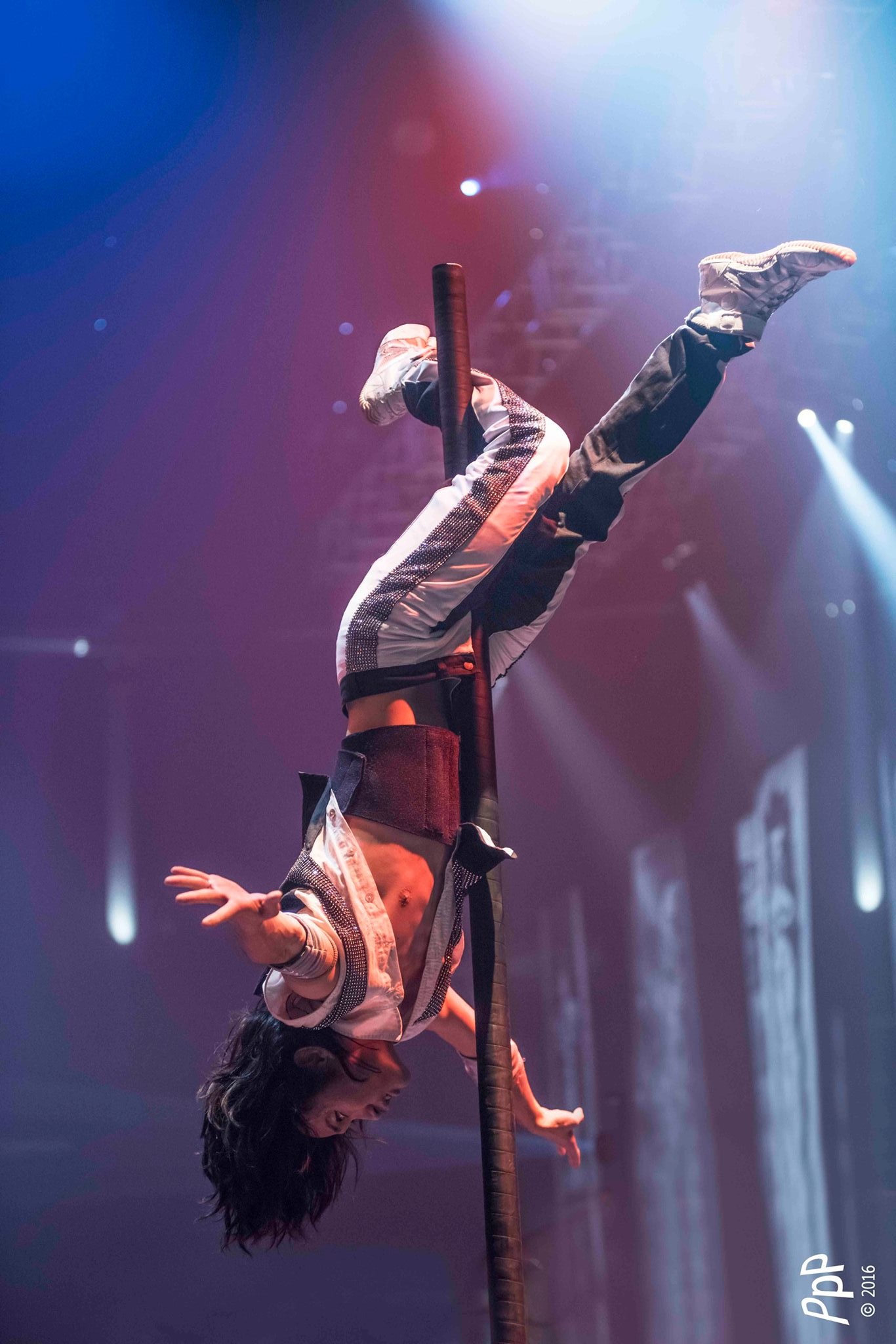 Multidisciplinary circus artist from Japan, Ryunosuke Yamazumi will be back at Nadeshicon to present his new chinese pole show. In space, a man free from gravity pushes his body to the limit, combining the art of the chinese pole and juggling. Beauty and a glimpse into the origin of man guaranteed.