Guest of honor
James D. Mortellaro
---
Guest of honor :
James D. Mortellaro
Director, Voice Director, English Voice of Prince Sidon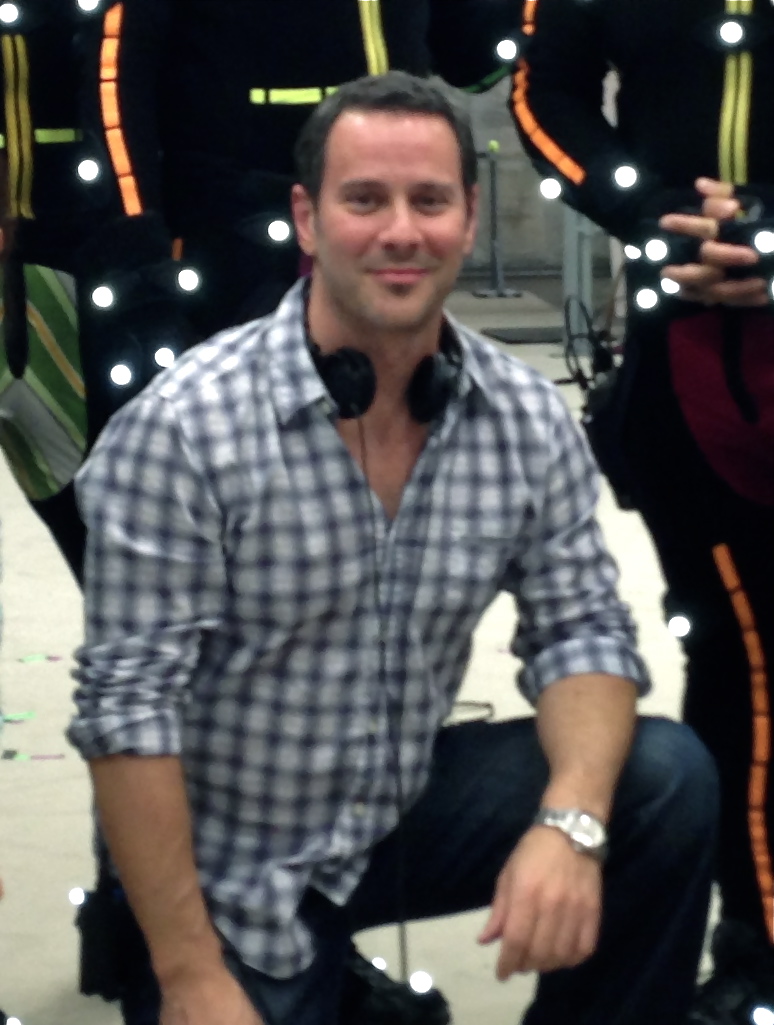 Long before voicing the role of Prince Sidon in The Legend of Zelda: Breath of the Wild, James D. Mortellaro spent his college internships at the Oprah Winfrey Show and Harpo Productions where he booked audience members and guests for the show. His duties also included writing and producing promotional segments for the Oprah Winfrey Show and the show's affiliates.
He was then recruited as a producer and then copywriter at Leo Burnett Advertising in Chicago, Illinois. During his ten years there he established campaigns for many companies including; Miller Brewing, Proctor & Gamble, Kraft, McDonalds, GM, Reebok, and Nintendo to name a few.
James is a member of the Directors Guild of America (DGA) and has directed numerous live action commercials for high profile companies such as Disney, Nintendo, FOX Television, McDonalds, Orbitz, DeLL, Kellogg's, and Reebok.
Along with commercials, James has directed some of the most successful billion dollar video game franchises in the world. He has cast, directed motion capture and voice-over for franchises such as the Halo 4 & 5, Hitman Absolution & Hitman 2016, Final Fantasy 13.3, 14, Mobius and Kingsglaive, along with his latest games Horizon Zero Dawn and The Legend of Zelda: Breath of the Wild. He also has game writing credits for the Hitman franchise, Let it Die, and a two more soon to be released titles.
In addition to advertising and directing, James has an extensive improv background having graduated from the prestigious Second City Improvisational Center in Chicago. He was also a founding member of Theater Sports in Chicago.
On the feature film front, James wrote and directed two straight to video/DVD feature films. The first, a mockumentary, 'Murder in the Heartland: The search for Video X.' The second, a reality thriller, 'Video X: The Dwayne and Darla-Jean Story.' James also co-wrote and was a producer on the theatrically released animated feature film 'Back to the Sea' produced in China for worldwide distribution.
---
Cosplay Guests :

Phil Mizuno is a Canadian cosplayer who followed his heart, and is pursuing his passion to empower others through nurturing and creativity. He has been cosplaying for 3 years, and currently lives and creates his costumes in Toronto, Ontario (Canada).
Phil has been able to share his cosplay with people from all over the world. With a large following on his social media platforms, he is able to influence others from all corners of the Earth. With his warming charisma and charm, he wants to help others become more comfortable with cosplay, and themselves.
Throughout 2016 to 2017, he has had the privilege of being a cosplay guest at conventions in Canada, Unites States, Asia, Mexico, Latin America, Europe, and the Middle East. He has international WCS/Yamato Cup experience, MC experience, and loves to hold panels about cosplay positivity.
Phil's ultimate goal for cosplay is to be able to inspire, and support others to make them experience the same feelings he had (and still has) when he first started cosplay.
---
CelticSakura and Mathi
Team Canada at WCS 2018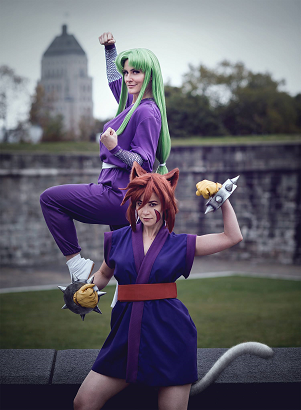 CelticSakura and Mathi have been cosplaying for many, many years now, but only started working together in 2016.
On one hand, Mathi specialises in foam and plastic, making her an expert in crafting accessories.
On the other, CelticSakura has long honed her skills in hairdessing and the crafting of wigs, whether they be realistic or defying the laws of gravity.
Together, Mathi and CelticSakura are known as Voodoo Cherry! Having been selected at the Canadian preliminaries, they will be representing us in Nagoya, Japan, this summer for the 2018 World Cosplay Summit! Cheer them on!
---
Doll Damaaj Cosplay
Beyond even passion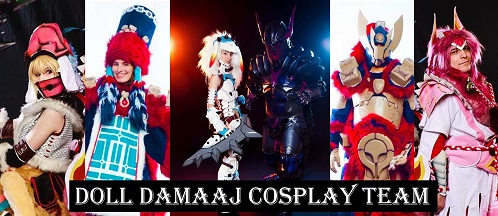 Teammates since 2015, Kaoru Doll and Damaaj are one not only in cosplay, but also in life. On her own, Kaoru Doll has been crafting cosplays for about five years. Her specialties include sewing, embellishment, sculpting, paintwork and her attention to details. She is not afraid of repetitive patterns, so much that one may think she's taking a liking to them.
On the other side of the coin, Damaaj has been cosplaying for just about three years now. His skills shine the brighest when crafting armor, reverse engineering outfits, creating props, or just handcrafting in general. He may or may not also have a thing for absurd ideas that go against the fundamentals of gravity, or that require a few too many hands to bring into existence.
When it comes to masquerades, they both pool together their love for movies and acting to create truly unique choreographies, sometimes with a few stunts even. No style is safe; they have experimented throughout the year, exploring the whole spectrum from drama to comedy. Add to the mix their respective tastes in costumes, and you find yourself with an endless supply of fun that they cannot ever get enough of.
Throughout the years, they have earned various prizes, both in show and craft, and they keep on improving thanks to their experience, experiments, and the advice from their fellow cosplayers. They love to push back the limits of what they can do and try out new things with every project. Don't hesitate to hit them up and discuss just about anything with them!
---
Tenleid
Professional Best Girl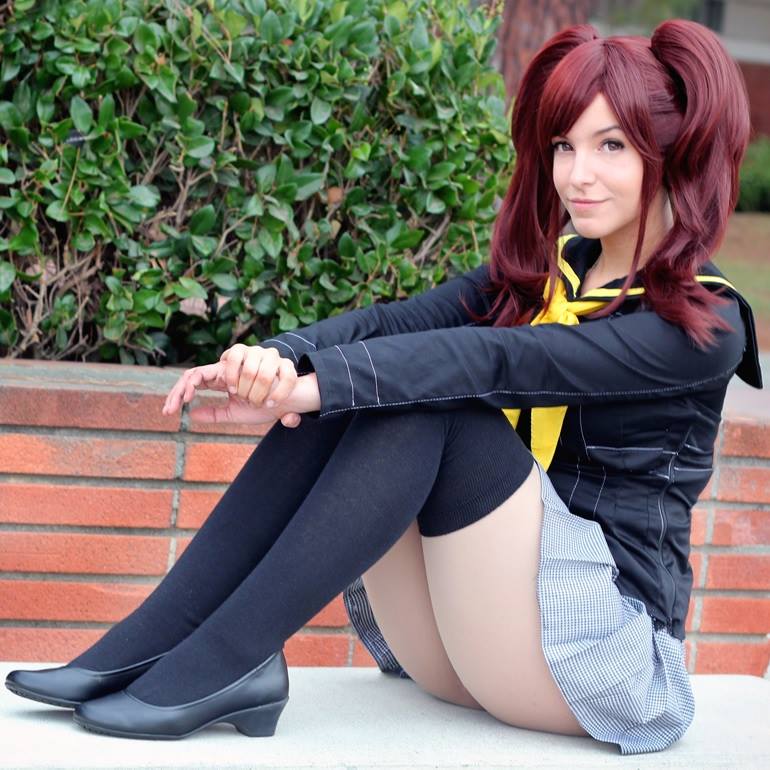 Tenleid is a Toronto born seamstress who has been cosplaying for 6 years, best known for her portrayals of Persona girls and DC comics heroines – as well as her obsession with gundam. When she's not busy making anime real in front of the camera, she works behind it, helping Geoff Thew run his youtube channel, Mother's Basement.
---
Marie-Claude Bourbonnais
Cosplay/Glamour Model, Designer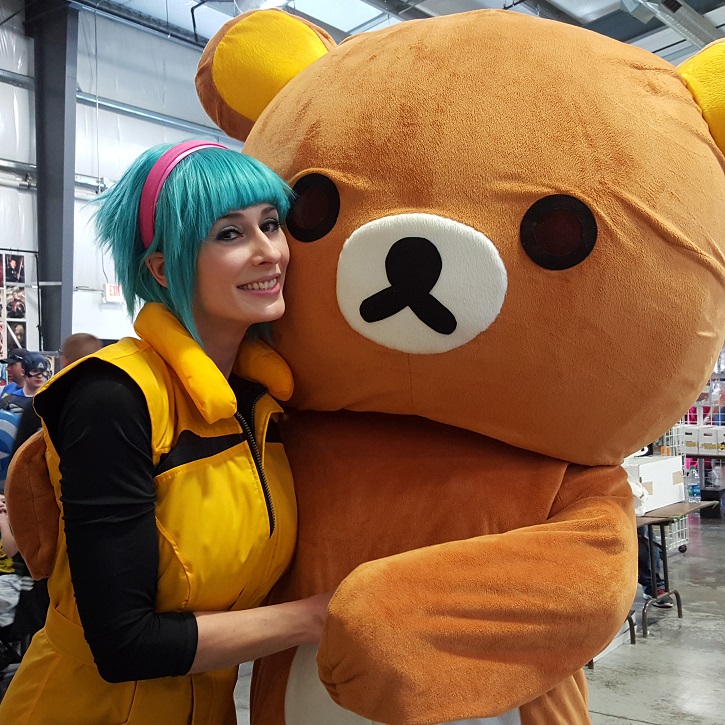 Marie-Claude Bourbonnais is a French Canadian costumer, cosplayer and model. Through her 19 years of experience in the garment and costume production, she came to excel in using a large variety of materials, textiles and others, including latex and leather. Since she has her own workshop, she extended her skills to prop making and set building, but also to some specialized crafts professions like shoemaking.
Since 2011, Marie-Claude has closely been collaborating with the tabletop game company Ninja Division/Soda Pop Miniatures that included her as a character in all its games and produced miniatures based on her image and figure. The 2 most impressive cosplay projects on which Marie-Claude worked were also for Ninja Division. Lug, a character from the game Relic Knights, was a 10 feet tall yellow and black fiberglass robot that Ninja Division unveiled at Gen Con 2015. Rachnera, from the manga Monster Musume, was a huge fiberglass spider that Marie-Claude made for a collaboration between Ninja Division and Seven Seas Entertainment. Rachnera's making of was largely shared on the social medias and its unveiling was a hit at Anime Expo 2016.
Marie-Claude is now recognized as a technical cosplayer who's building high quality costumes and props. She's received as a cosplay guest all across North America, South America and Europe.
Twitter: @mcbourbonnais1
Instagram: marieclaudebourbonnais
---
Youtube guests :

Luduc
Reporter, video podcaster and mini-wheat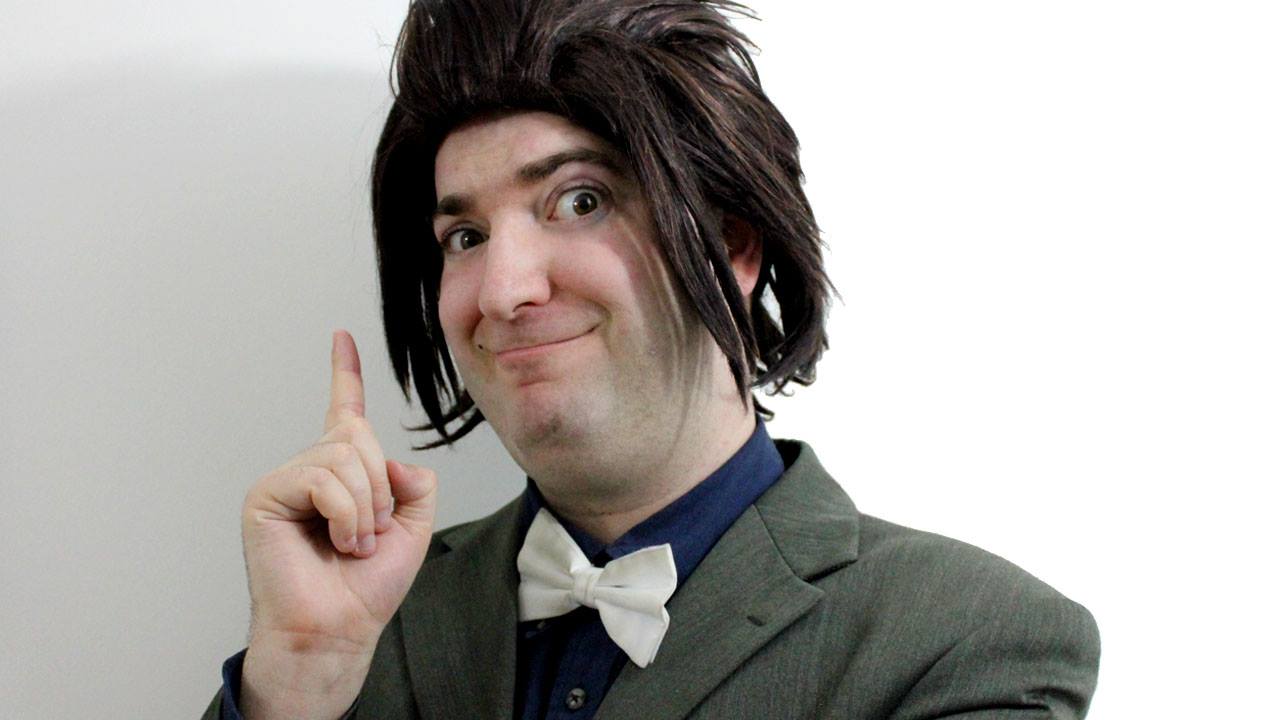 Ever since 2011, Luduc has been going around entertainment events, shooting half-informative, half-humorous video reports for his Youtube channel.  Throughout his career, he has had the opportunity to interview a plethora of celebrities, notably Charles Martinet (known as the voice of Mario), the notorious French Youtubers Le Joueur du Grenier and Antoine Daniel, Benzaie, Nostalgia Critic, Jacques Rougeau (wrestler) and many, many others.
In 2016, Luduc started working for the Journal de Montréal as the host for "Les top 5 de Luduc", a web series pertaining to video games.
---
Mother's Basement
Anime Pope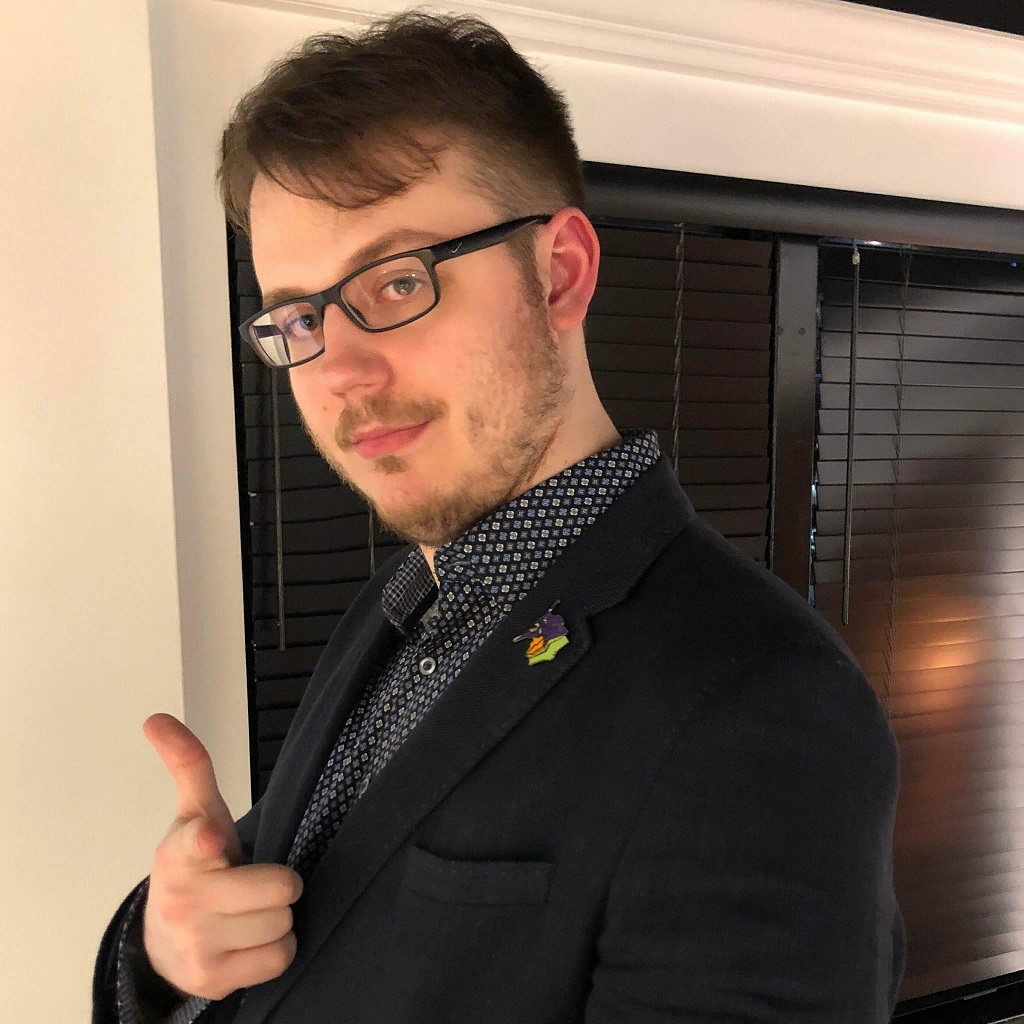 Geoff Thew, Professional Dirtbag, has been analyzing anime full time from the comfort of his Mother's Basement for almost three years now. He tries to shed light on the artistry that goes into creating your favourite shows, scenes, and especially opening sequences, by breaking these things down to their most essential elements. His new series, Public Service Anime, will teach you how to approach and survive common problems faced by anime characters in the modern world.
---
Special guests :
Droo
Photographer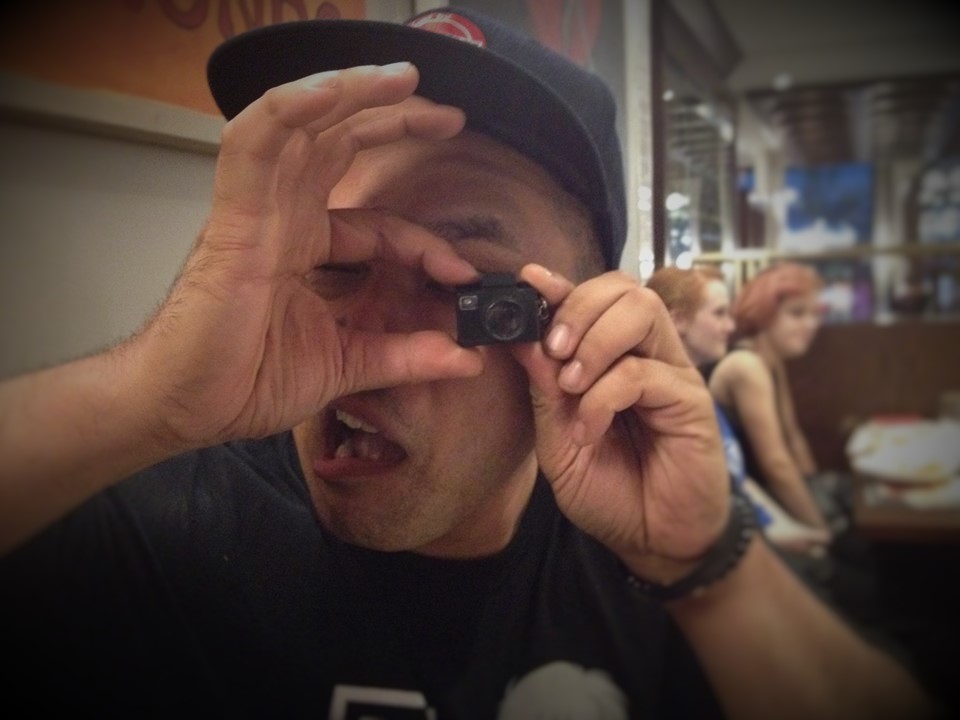 Since 2008 Droo has been capturing the art of cosplayers at his mobile studio at conventions. If you've ever visited his "funtograpy suite" you will be pleasantly greeted with his passion, enthusiasm and energetic appreciation for cosplay. Wanting to give back to the thousands of cosplayers that he's befriended since his humble beginnings, Droo has created the facebook groups Cosplay~It Unites Us and Cosplayers of Canada which are sources of sharing, positivity and social interaction for the cosplay community.
---
Etienne « Dez » Desilets-Trempe
Frivolesque webcomic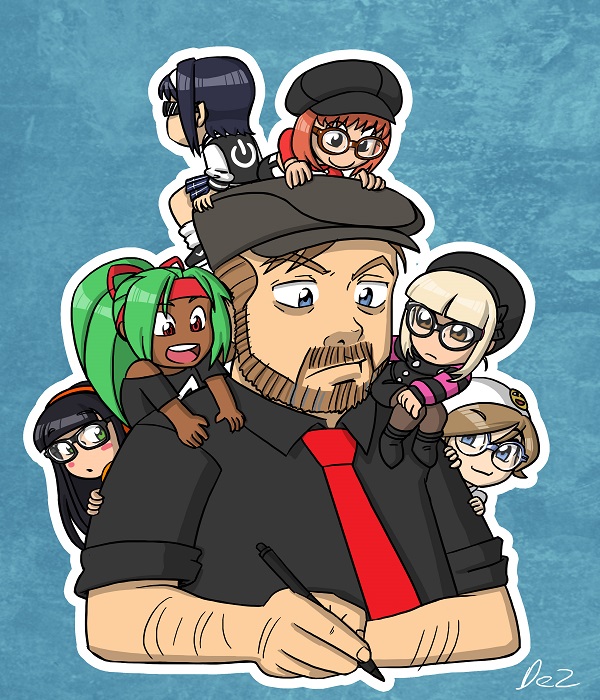 Etienne Desilets-Trempe, better known as Dez, is the man behind Frivolesque, a weekly webcomic running since 2013.
Country-raised, but having been living in Quebec City for fifteen years now, Dez is into comics of all kinds, cinema and video games. He also loves to take part in various geeky events. He's been drawing since a young age, but only recently started to take himself seriously.
Frivolesque, which has been his ongoing artistic endeavor for the last five years, is updated every mondays, and depicts the everyday life of five unusual girls, each of them being an upgraded version of old character designs of his. The comic takes half of its inspiration from Japanese "4-Koma" strips (Azumanga Daioh, Lucky Star, K-On) and their cliche, and the rest from the everyday life of its creator and the awesome people around him.
His webcomic :
frivolesque.com
On social networks :
www.facebook.com/frivolesque
twitter.com/OmegaDez
dez26.deviantart.com
---
Valérie Lévesque
The art of Bentô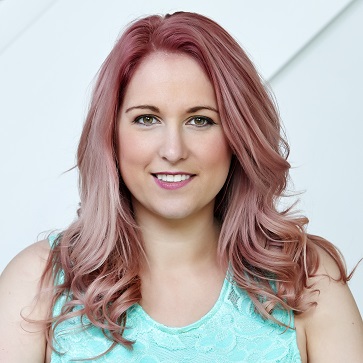 Valérie Lévesque has been perfecting the art of bento and cute food in general for her own little family for several years now. It was however only in January 2016 that she started her cooking blog, "Les Bentos de Valérie", by popular demand from her followers on her Facebook page of the same name. One thing led to another, and it's now thousands of fans from Facebook, Instagram and Twitter (@bentodevalerie) who follow her blog.
Following her online success, she published Les bentos de Valérie, a book containing a hundred different onigiri recipes, and now works as a food columnist for Cool! magazine.
Fan of manga and anime for countless years, Valérie likes to attend conventions and meet similar likeminded people with whom to share her passion. Since 2016, she has hosted culinary workshops and conferences in several events in the province, and even at Japan Touch in Lyon, France last December.
In full swing, Valérie intends to change the very idea we have of lunch in the province of Quebec and add a little kawaii touch to the lives of its people!
You will be able to meet Valérie at Nadeshicon where she will be hosting a creative onigiri workshop as well as conferences about bento! You will also be able to buy her book or, if you already own it, receive a personalized autograph on your copy.
---
Nunumi
Breathe life into pictures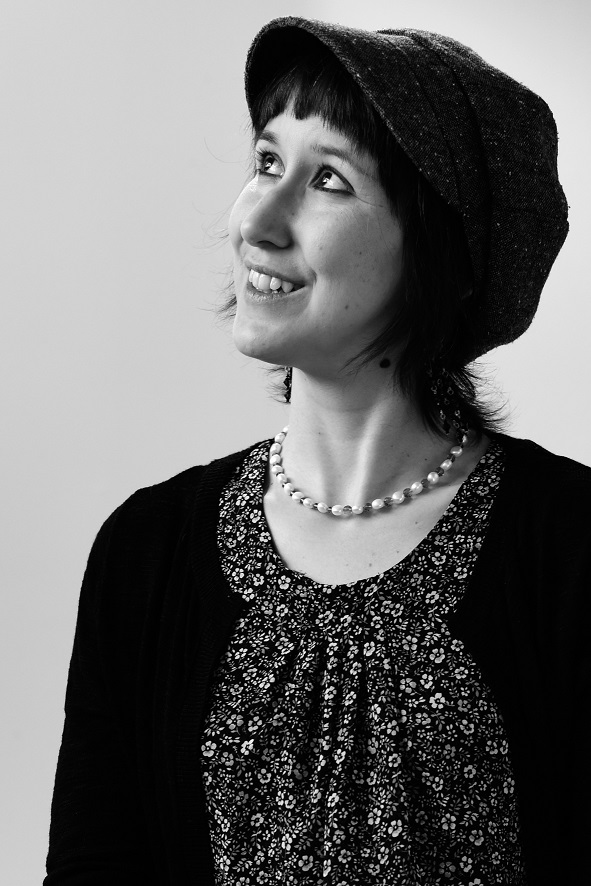 Nunumi (Christine Dallaire-Dupont) is an artist from Montreal who has worked as a storyboard artist, illustrator and animator for several animated feature films and television series, notably Leap! and Snowtime!. Her first self-published comic, Sky Rover, was chosen as Jury Selection in the Manga category of the 20th Japan Media Arts Festival.
Liens:
Personal page
Facebook
Twitter
IMDB
---
Arnie Roth
Conductor and Musical Director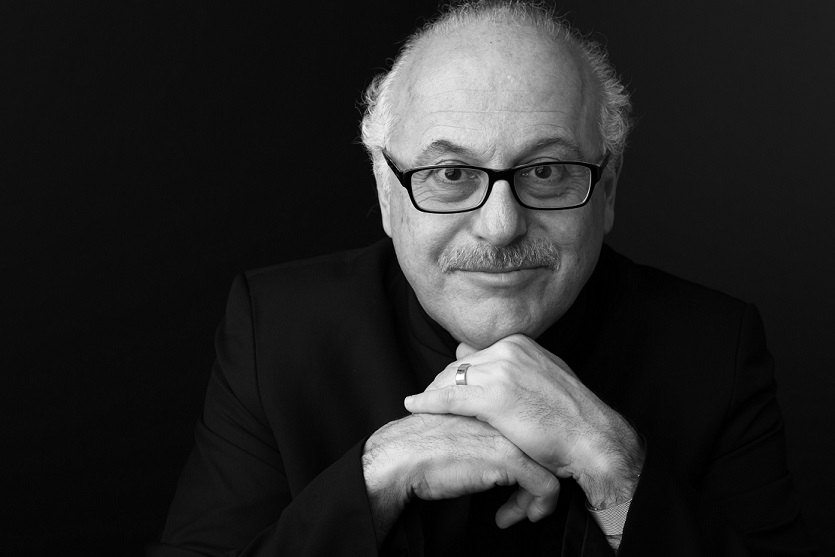 Conductor Arnie Roth is a Grammy-winning artist known for his work with world renowned artists including Andrea Bocelli, Diana Ross, Il Divo, Jewel, Josh Groban, Patrick Stewart, Peter Cetera, Mannheim Steamroller and Dennis DeYoung. Mr. Roth has conducted the London Symphony Orchestra, National Symphony, Royal Stockholm Philharmonic, Hollywood Bowl Philharmonic, Los Angeles Philharmonic, Dallas Symphony, Houston Symphony, San Francisco Symphony, San Diego Symphony, Seattle Symphony, Royal Philharmonic, Czech National Philharmonic and the Sydney Symphony.
He is well known in the world of video game music for his work with Nobuo Uematsu and SQUARE ENIX LTD as Music Director and Conductor of "Distant Worlds: music from FINAL FANTASY," "Dear Friends: music from FINAL FANTASY," "More Friends: music from FINAL FANTASY," "VOICES: music from FINAL FANTASY". He was chosen to conduct a series of symphonic concerts based on the music themes of various videogame series in Cologne with WDR Rundfunkorchester Köln, including Symphonic Fantasies, Symphonic Shades, and Symphonic Odysseys. Mr. Roth is equally at home in the areas of film and composition, and was the winner of the Best Score Award at the 2003 DVD Premier Awards, and nominated for an Emmy for his original song "Shine" from the Mattel movie Barbie in The Twelve Dancing Princesses.
Roth has produced dozens of best selling CD's on such labels as American Gramaphone, JVC, Mattel, Warner Bros., Sony, Koch, Razor & Tie, AWR Records, and SQUARE ENIX
---
Benyamin Nuss
Pianist and Composer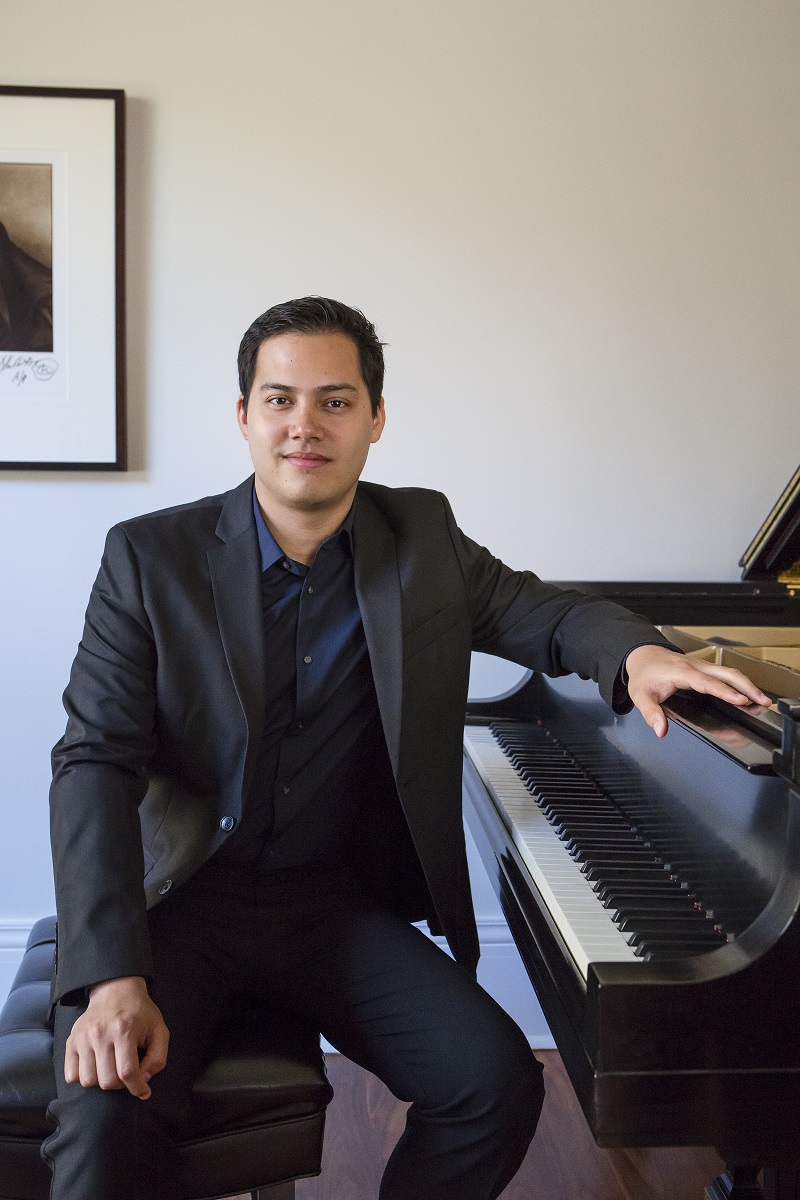 Benyamin Nuss was born in Bergisch-Gladbach on the twentieth of June 1989. At the age of six he began piano lessons. He was inspired and encouraged by his father, the trombonist Ludwig Nuss, an internationally renowned jazz musicians. Not only did Benyamin grow up with music from different genres, he really made classical music and jazz his passion. Inspired by "Doctor Gradus ad Parnassum" from "Children's Corner," he began at the age of ten to study the composer Claude Debussy, and soon after the works of Maurice Ravel.
How elegantly and emotionally he internalizes the music is demonstrated by his first prizes at the 2005 national Steinway Competition "Young Musicians", and the 2006 international competition "Prix d'Amadeo de Piano" as well as his grant from the Hochbegabtenstiftung (Foundation for the Gifted) "Best of NRW". Benyamin Nuss has been studying at the Cologne/Aachen conservatoire with Prof. Ilya Scheps since 2008. Besides his love for classical music and jazz, he had always a passion for Videogames and Videogame music. He was the featured soloist in the award winning "Symphonic Fantasies" recording and his first CD released by "Deutsche Grammophon" is a tribute to the legendary composer Nobuo Uematsu, who scored the music for the most famous Role Play Game of all times, "Final Fantasy". In 2010 Benyamin did a well-received tour through Germany, where he played in most of the major concert halls, like Berlin "Philharmonie", Frankfurt "Alte Oper", Hamburg "Laeiz Halle", Stuttgart "Liederhalle" and many more. Besides he appeared as a major soloist of the "Symphonic Fantasies" and "Distand World" concerts in Tokio, Chicago, Cologne and Stockholm. Since then Nuss has played Solo performances on TV, like in "Stars von Morgen" with Rolando Villazon and performed in front of German Chancellor, Angela Merkel. In 2012, he recorded his second CD for "Deutsche Grammophon" -"Exotica", which was equally successful and was followed by celebrated concerts in Tokyo and Singapore. Recently, he did recordings and concerts for radio, performing Gershwins "Concert For Piano in F" with the "Deutsche Radio Philharmonie – Saarbrücken" and Gershwins "Rhapsody In Blue" and Ravels "Piano Concert Nr.2″ with the "WDR Rundfunk Orchester".
Besides his outstanding abilities as a classical performer, Benyamin is a gifted composer, two of his composition can be heard in "Exotica". Apart from classical concerts, he also performs his music with his own Jazz Quartet or in a Trio together with his father Ludwig Nuss and the great bass player, John Goldsby.
---
Ties & Ribbons
To go even further beyond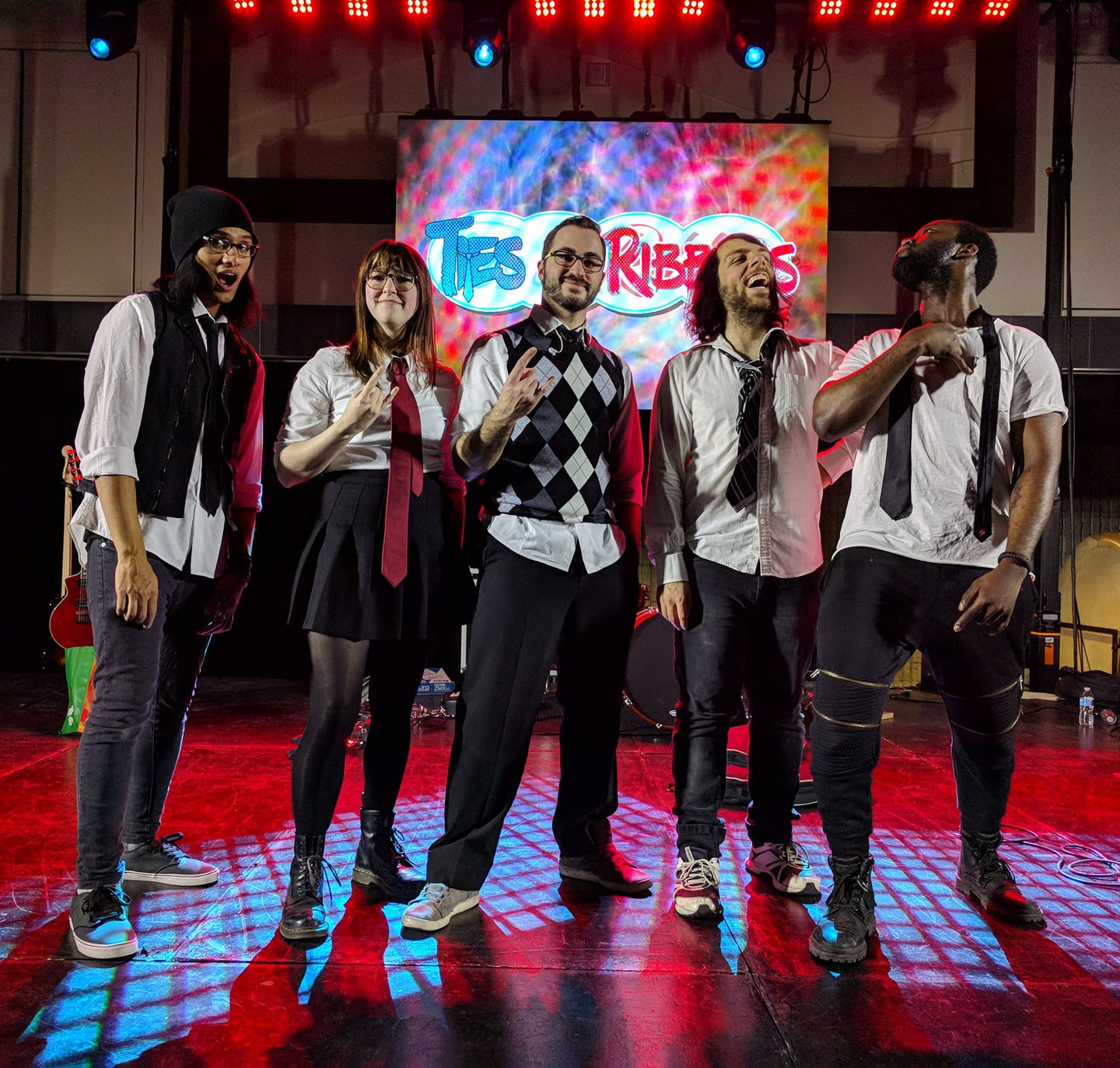 Ties & Ribbons is a Montreal-based Rock/J-Rock band that plays songs from new or well-known animes, as well as songs by famous J-Rock artists. Having performed at Otakuthon and similar events for the past four years, the five members, each having a key role in the group, hope to rock the stage with sets of fun and energetic songs as well as potentially showing off some original material!
---
Sébastien Mineau
Master of ceremonies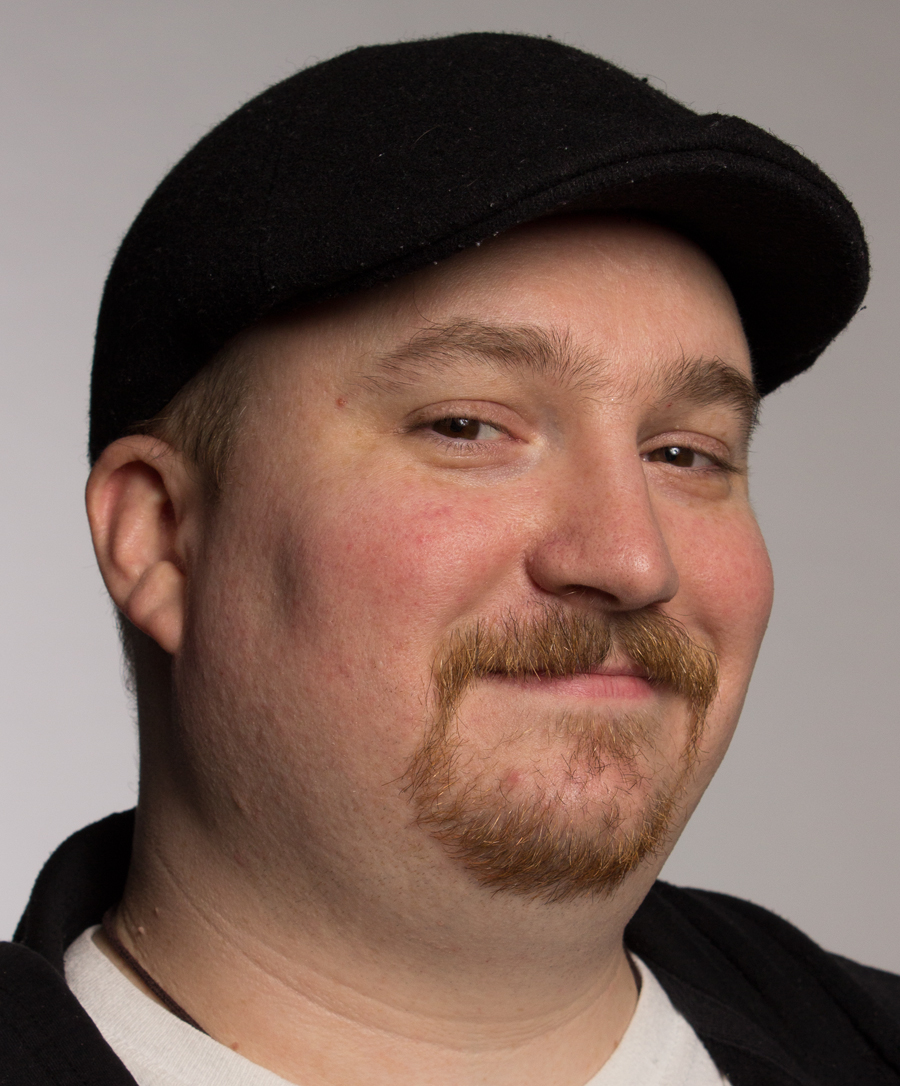 Costumer for over 20 years, Sébastien first competed in different events, then in conventions in Toronto and Montreal.
After having witnessed the great Gordon Rose for over 10 years he was offered to host the very first Masquerade of Otakuthon in 2006.
Since then Sébastien has been hosting Masquerades, which are much more than a simple costume contest, in a traditional yet engaging way, making sure that both the participants and the audience enjoy the show.
From Otakuthon to Worldcon passing by Nadeshicon, it is for him an honor to present colourful costumes inspired from the most insane ideas!
---
Jean-François Bibeau
All fun and games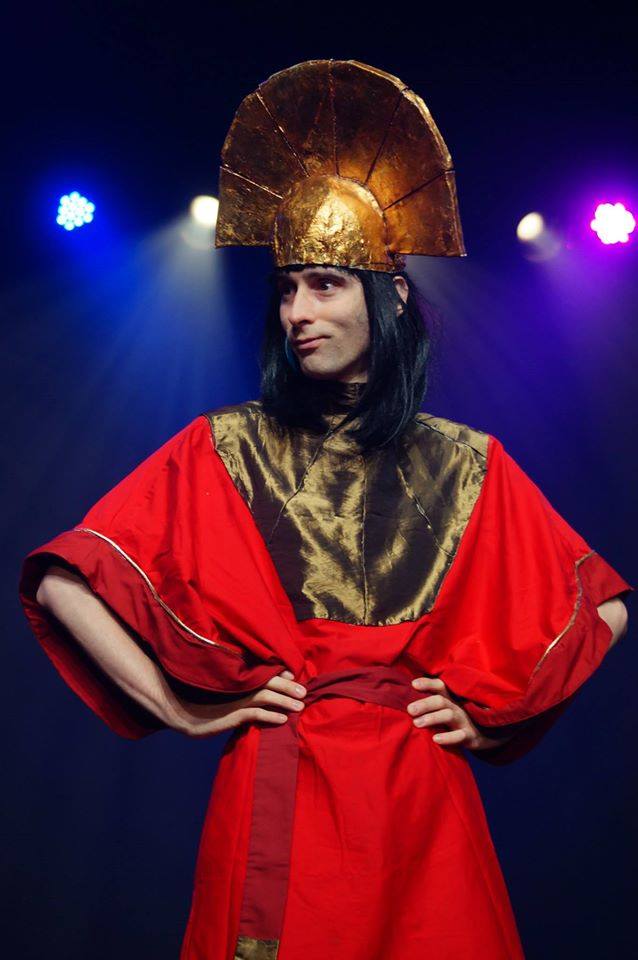 Author and animator in schools and conventions (and even weddings and funerals if you ask nicely enough), Jean-François Bibeau has the experience, the energy, and the humour necessary to make anyone smile. Always a mix of game mechanics and improv, the activities he hosts can either be played or watched. As if that wasn't enough, his content can also be enjoyed at home; from his various web series (Stratajeux on strategy in games, Diplodocus comédie for your comedy skits, his new series promoting tourism "Pérégrinations", and Composé par le gars des vues, his radio show on film scores), to his first satirical fantasy novel, Le Noël clandestin de Rodrigue Melançon, there is always something for you to enjoy. In fact, his novel is so silly and smart and imaginative, you're going to read it at least twice, so why not buy two of them!
---
missharvey
Taking gaming to next level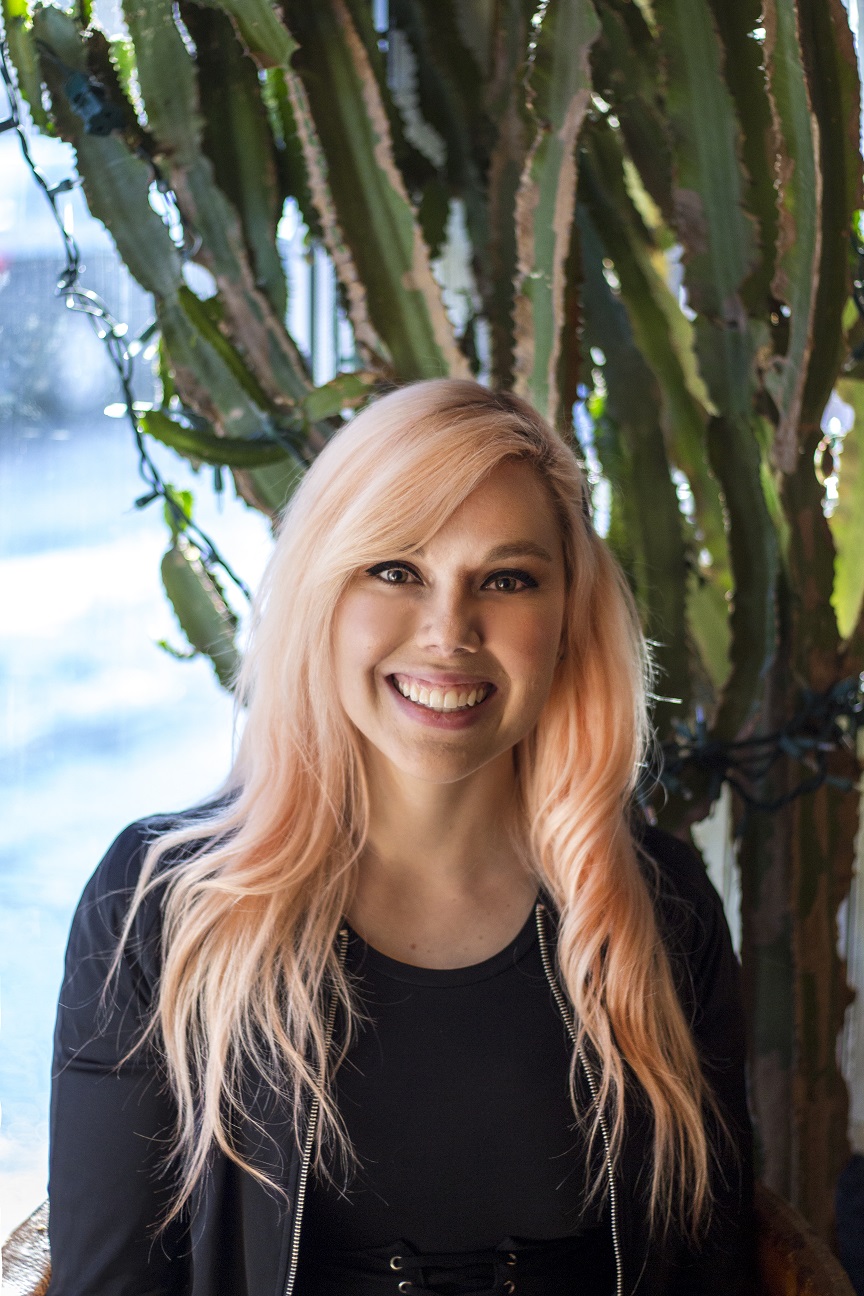 Stephanie "missharvey" Harvey is a five-time world champion in competitive Counter-Strike, and longtime female pro-gaming icon. Stephanie currently plays video games professionally. She also worked as a game designer for Ubisoft Montreal, having notably been part of development for Prince of Persia: The Forgotten Sands and Far Cry Primal. Her 15 years in Esports as a player and 7 years in the industry as a developer awarded her a Forbes "30 Under 30" title in 2014 and one of the BBC "100 Women Of 2016." She also won Canada's "Smartest Person" Season 3 on CBC and was voted Quebec City's "Personality of 2017" by ICI Radio-Canada television channel.
---
Tortuga
Otherworldly chords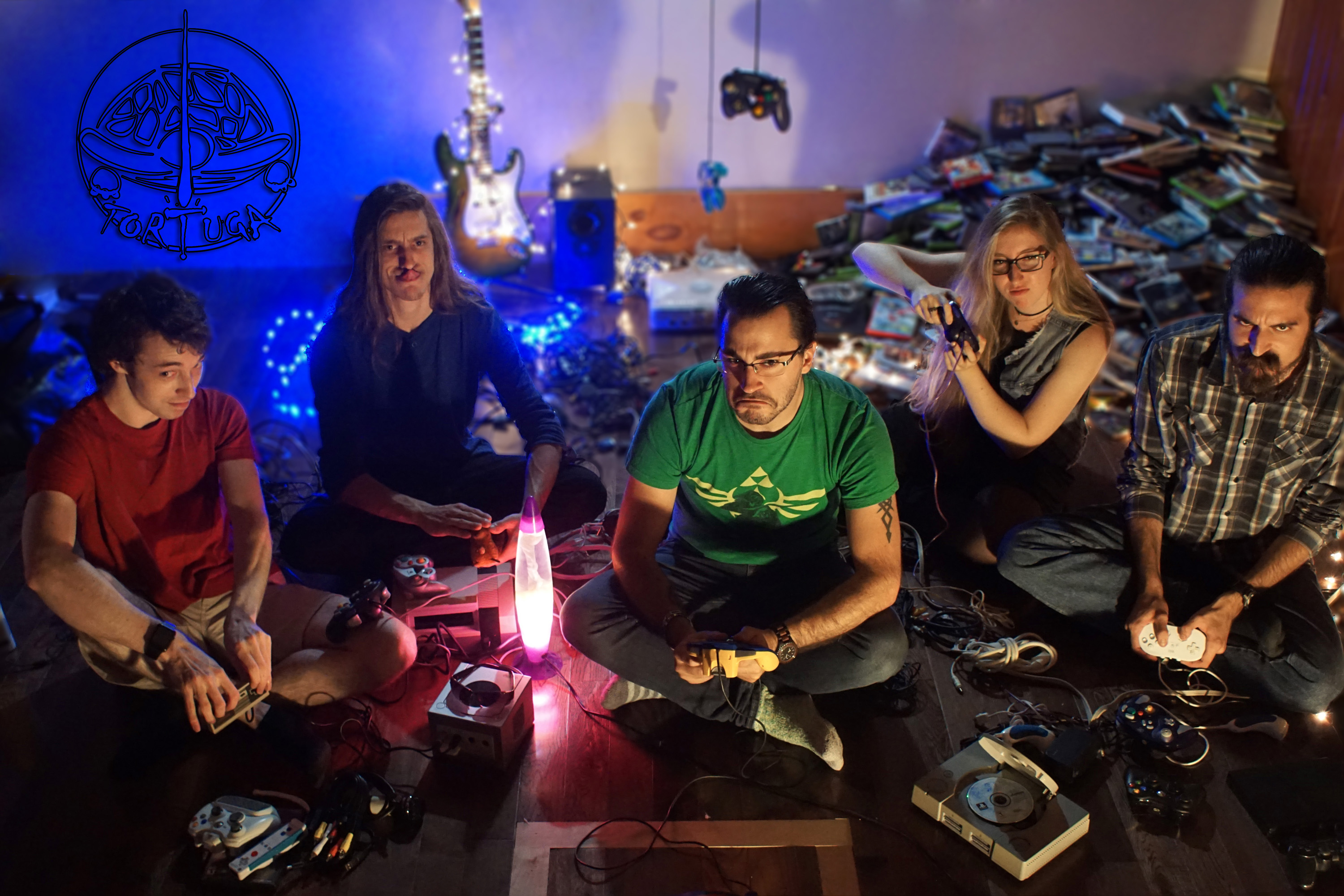 Tortuga is a Montreal-based rock-metal musical group dedicated to bringing back to life video game classics while giving them a whole new dimension. All five members share the same two passions: music, and of course video games. Each musician is able to bring a unique touch and distinct sound both in writing and in interpretation thanks to their accomplished musical careers. Sometimes heavy, sometimes melodious, Tortuga will take you from one universe to another so that your inner gamer will be filled with nostalgia.
---
Orchestre portable de jeux vidéo
The quest for harmony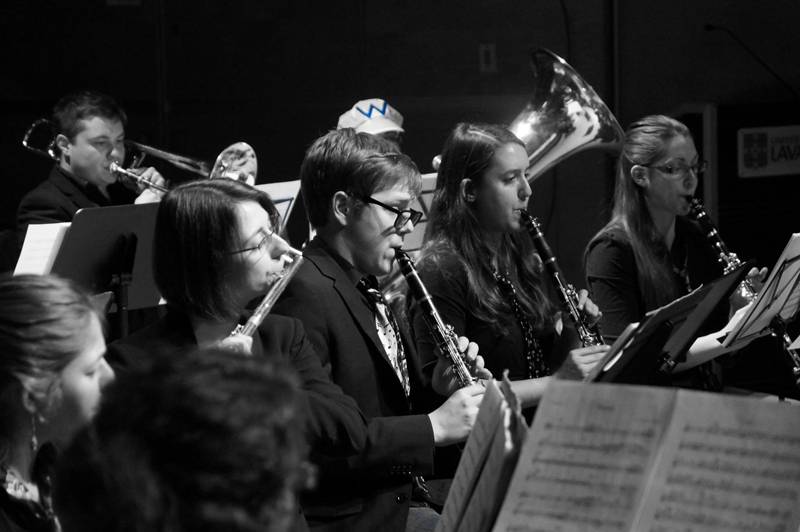 For a fifth consecutive year, the Orchestre portable de jeux vidéo will once again light a flame at the very heart of the Nadeshicon gamers.  With an orchestra of 17 musicians featuring a singer, the OPJV will offer a performance accompanied by video projections where fans will hear many great classics as well the most epic of today's games!
"Orchestre de jeux vidéo" website
---
Dojo de Beauport
School : iaido
Sensei : Olivier Bordry
Website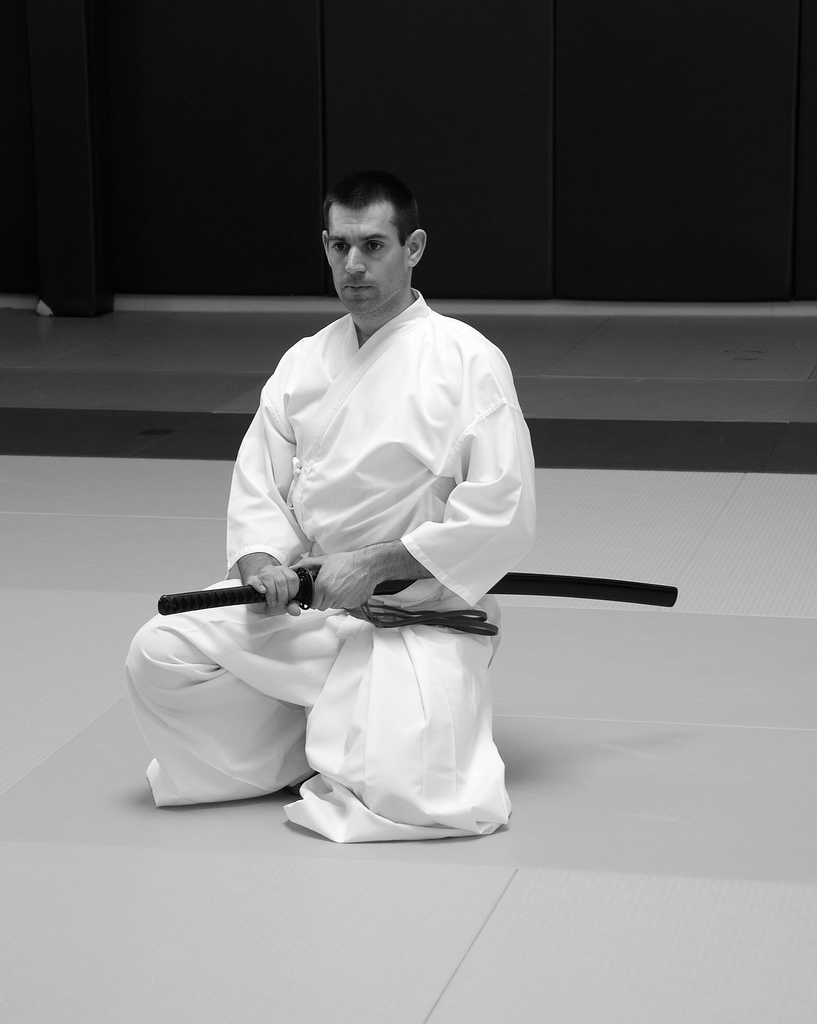 Iaido is a budō, or Japanese martial art, that focuses on the study of the blade. It teaches every phase of a fight, from the moment a threat appears to the sheating of the blade. Iaido is the art of the katana developped by the Japanese samurais, over a thousand years ago. It focuses on the self, both inner and physical; as such, one only competes with oneself, with one's ego.
This martial art allows the practitioner to better understand and control both their body and emotions, while also increasing their vigilance and awareness.
---
Aikido Cegep Ste-Foy
School : aïkido
Sensei : David Mooney
Website
Aikido is comprised of various techniques, both armed and barehanded, that make use of the opponent's power.
---
Club de Shinkendo de Québec
School : shinkendo
Sensei : Pascal Landry
Website
Focused around the Japanese katana, the art of Shinkendo offers the perfect combination of Japanese traditions and modern martial arts practices introduced by Toshishiro Obata.
Fives general traditionnal aspects come up in the various styles of Japanese fencing and define them : Suburi, Tanrengata, Tachi Uchi, Battoho and Tameshigiri. Few styles, however, feature them all.
Shinkendo teaches how all five concepts not only relate to each other, but are fundamentally inseparable. Practicing one technique directly influences how one looks at and learns the other aspects of this art, allowing them to better grasp the nuances and deepen their understanding of the whole.
Through these 5 spheres, we seek the true way of the blade (Shin-Ken-Do).
---
Club d'aikido de la Capitale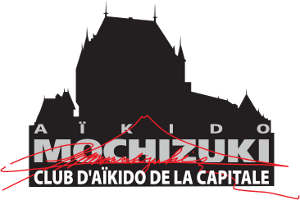 School : Aïkido Mochizuki
Sensei : Pierre Gamache
Website
Aikido Mochizuki branched off from the martial arts developped by the samurais through the centuries. Master Minoru Mochizuki dedicated his long career to the study of these age-old traditions, and created a system adapted to modern life.
Devoid of competition, this martial art focuses on self-defense. It thus teaches the various dodges, joint holds, throws and ground fighting techniques effective against barehanded attacks, whether they're grabs or punches, and attacks with bladed weapons. Further study of advanced techniques such as sutemi truly brings forth the depth of this martial art.
Aikido Mochizuki also delves into the mastery of arms (Kobudo), without which it would be incomplete. Studying and wielding weapons such as the blade (Ken Jutsu), the staff (Bojutsu) and the glaive (Naginatajutsu) allow one to refine one's movements, as well as gives them a better grasp of space and time during combat. The style taught at this dojo is the Tenshin Shoden Katori Shinto Ryu.
Classes are open to everyone age 15 and above, no matter their physical condition. We favor a progressive and steady approach to learning in a safe and laidback environment.
---
Académie Northsaber
School : lightsaber
Website
The Academy of recreational combat Northsaber is, first and foremost, open to all, no matter their age or physical condition. We have but one goal: for the members of our club to move, while of course having fun and learning sword techniques in a safe, lively and professional environment. We teach the way of the sword, while also allowing our members to channel their own creativity into it. After they've learned the basics, students are encouraged to create their original style that matches their proficiencies and tastes. If they wish to, students can take their practice to the next level and take part in the "fighting" aspect of the Academy, while still remaining in the same safe yet stimulating environment.
---
Cultural Guests :
Martin Savard
Tales of the world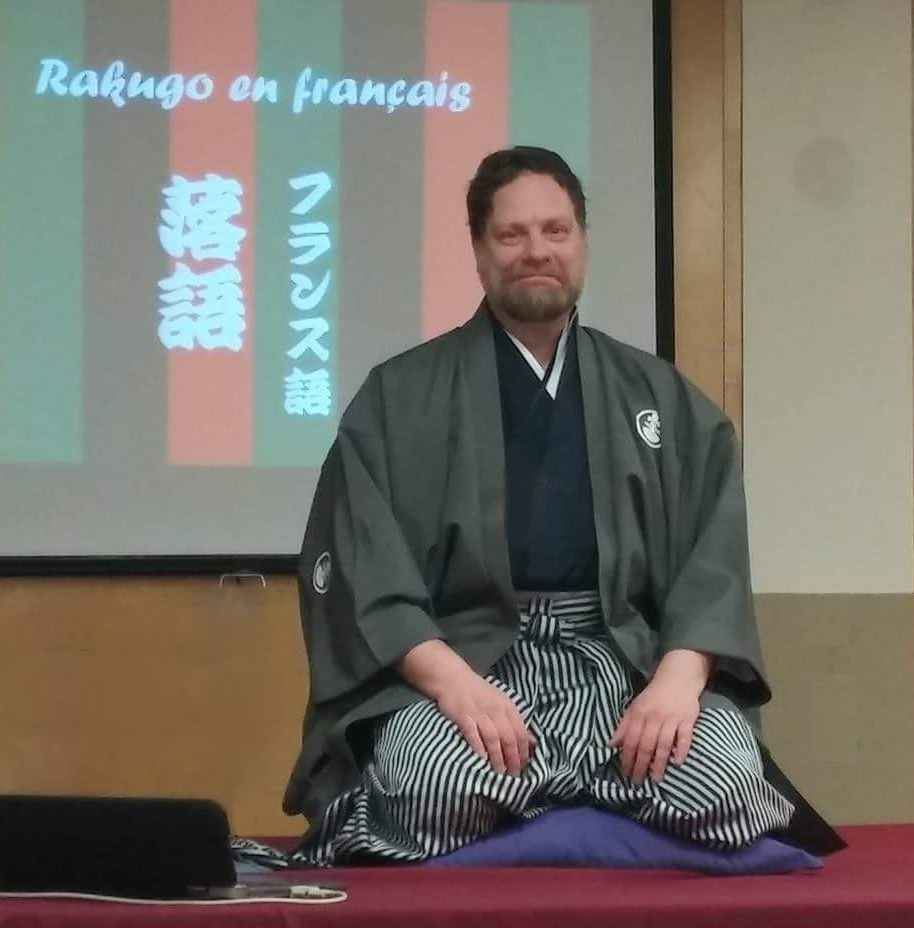 Naturalist and overall fan of the outdoors, Martin also finds pleasure in learning about the countless human societies that populated the Earth. Exposed as a kid to the "Cool Japan" wave through the likes of Osamu Tezuka's Princess Knight, Sally the Witch, Demetant Croaker and Captain Harlock, he would many years later open himself to oriental spirituality and start practicing Ki Aikido. However, it was but recently that he fell in love with Japanese pop culture, or more accurately with the lighthearted nature of Rakugo; telling the tales of daily life in the Edo period as well as otherwise forgotten legends, the sketches of Rakugo are performed by a single storyteller with the only help of a small cloth and a paper fan. It is Martin's dream to keep acquiring more experience in this long-established artform, and maybe someday adapt the tales and legends of the Province of Quebec into a beautiful mix of cultures, full of both humanity and laughter.
---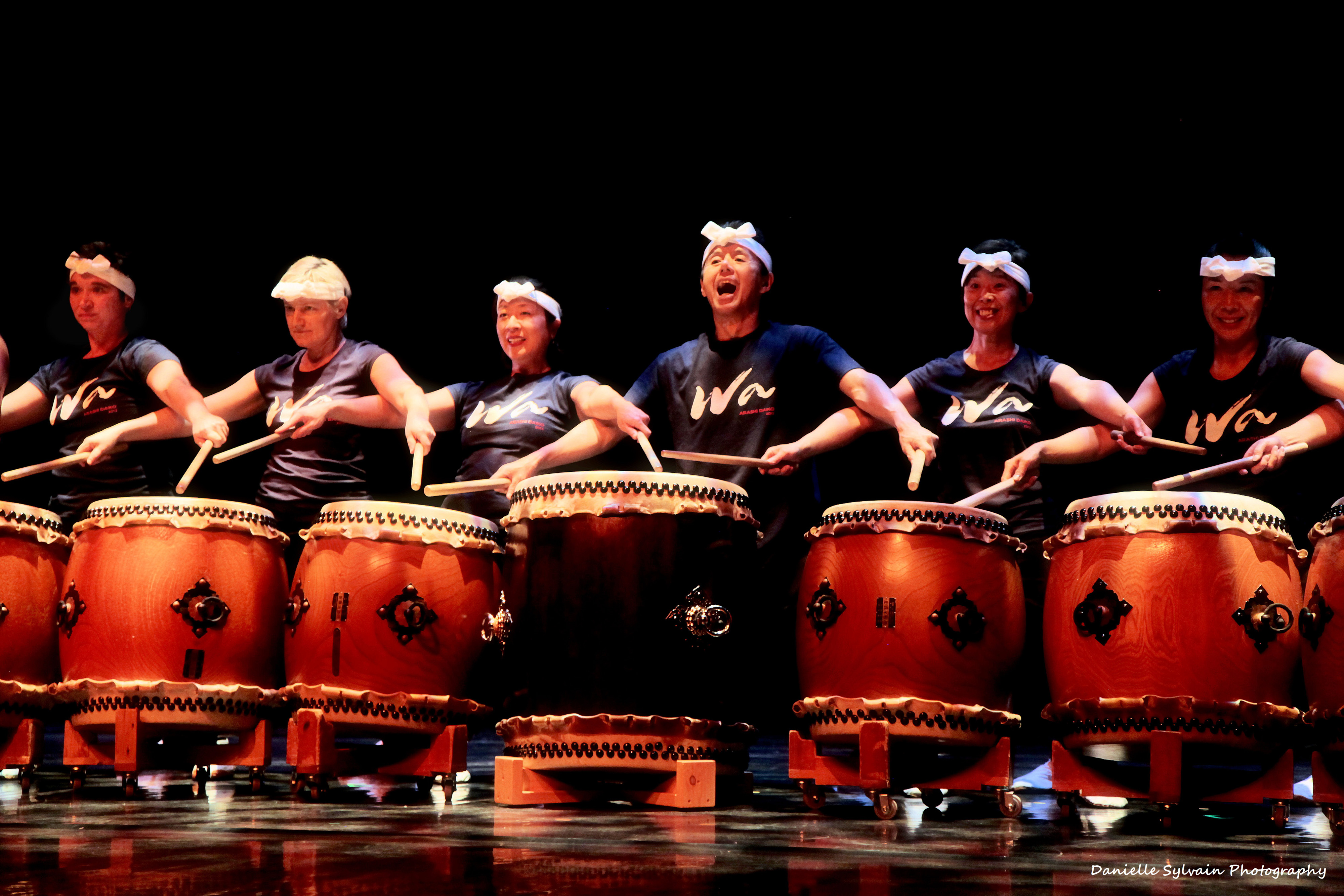 Established in 1983, Montreal's Arashi Daiko – Japanese for "Storm Drums" – is the third of approximately twenty-five taiko groups in Canada.
Arashi Daiko's members are all volunteers, giving taiko performances, workshops and classes for both adults and children, out of devotion and respect for this dynamic art form. The group's rehearsals and classes are held year-round at the Japanese Canadian Cultural Centre of Montreal (JCCCM) in Villeray. They have had the honour and the pleasure to perform in festivals and venues throughout Québec, Canada, the United States and France.
---
Komachi Montreal
The pleasure of movement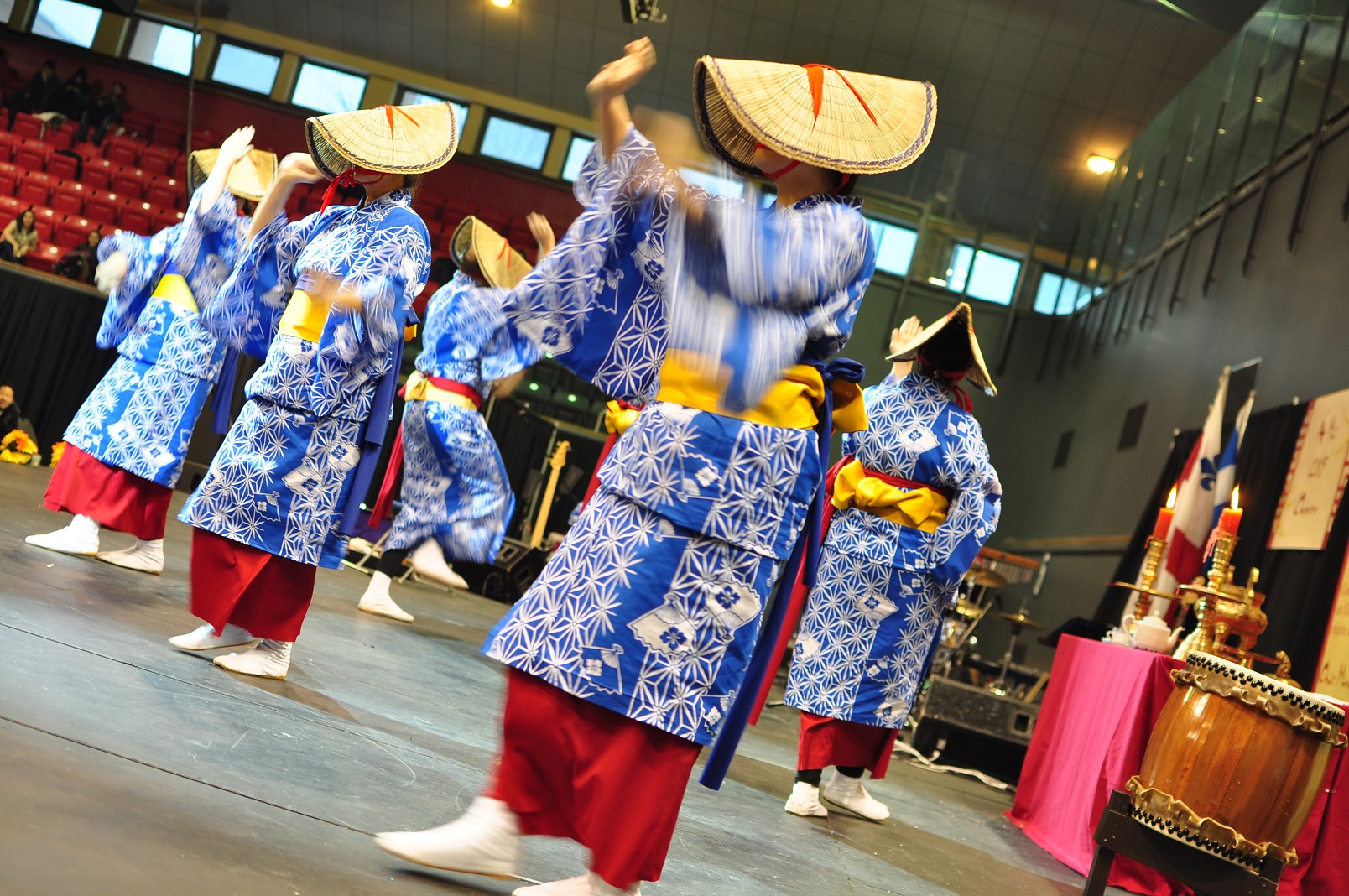 Komachi Montreal has been promoting Japanese folk dance since 2007 by performing in the Montreal area, as well as in Ottawa and New York. They strive to feature dances from across Japan in order to faithfully share the great diversity of Japanese culture to their audience. The type of dance can vary a lot; some, more dynamic, will focus on the joy of dancing, of celebrating, or will simply aim to the give the energy to keep working, while some others are more touching. Come participate in the dance workshop, so that you too can have fun and dance with the troupe!
---
Association de Chado Urasenke Tankokai
Tea ceremony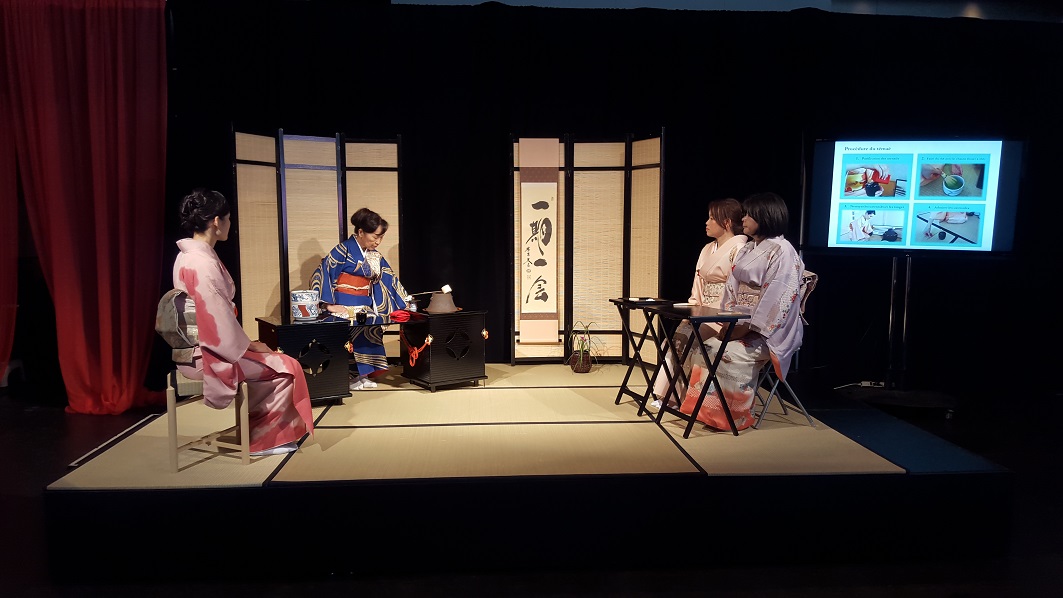 Our association has been a member of Tankokai, a non-profit organization from Kyoto in Japan, since June 2011, and our mission is to show and share the Way of Tea (chado).
The Way of Tea
Worldwide, tea is very popular, but there's no country with as much cultural richness as Japan when it comes to it. In Japan, the way a cup of tea is prepared as been especially refined through cultural and aesthetic development. Many masters contributed to Japan's cultural development thanks to the Chado (the Way of Tea). Among them, Sen Rikyu (1522-1591) accomplished a synthesis of the different ways to drink tea, with a brilliant aesthetic and a remarkable devotion to the achievement of the Chado. The Chado is designed as a lifestyle, resulting in a real work of art, contributing to the artisanal development of Japan, but also developing the day-to-day life. Now that modern progress and mechanization save men from doing the toughest tasks, the time and the energy required for the preparation of a cup of tea might seem useless. But a cup of tea prepared following the Chado principles is a ritual destined to restore its inner tranquility, a basic need of the human being. This is a ritual of simplicity and sobriety in which everyone can find "inner peace in a cup of tea".
---
Ryunosuke Yamazumi
Japanese Juggler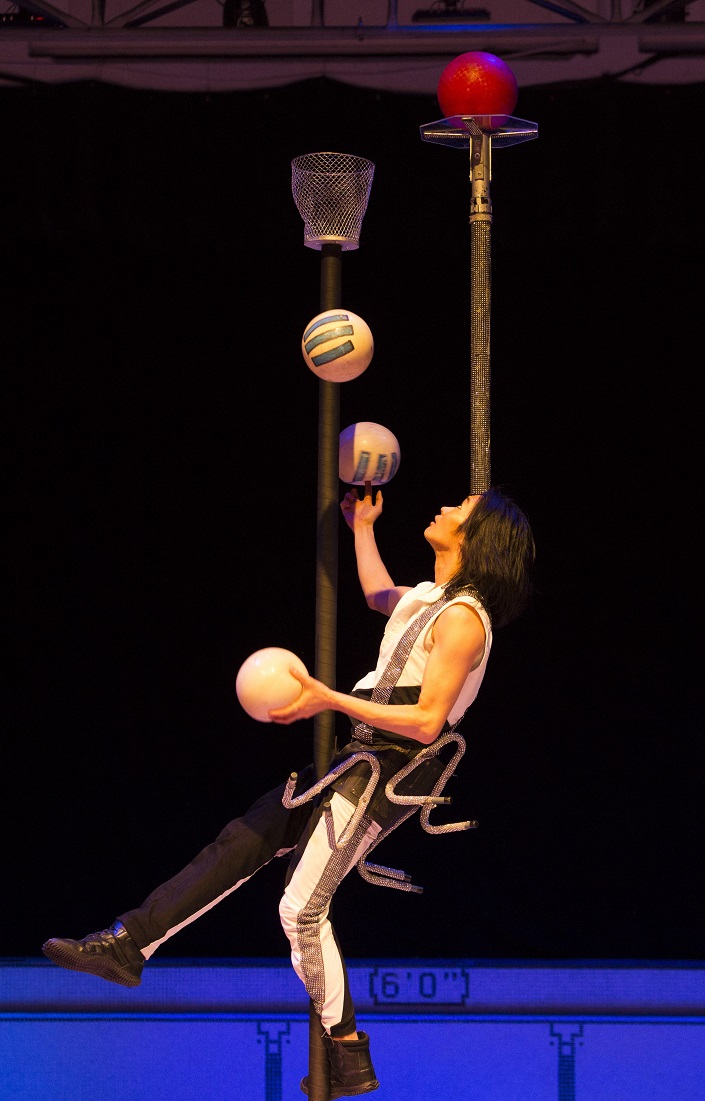 Multidisciplinary circus artist from Japan, Ryunosuke Yamazumi will be back at Nadeshicon to present his new chinese pole and juggling show. In space, a man free from gravity pushes his body to the limit, combining the art of the chinese pole and juggling. Beauty and a glimpse into the origin of man guaranteed. In his brand new show, the shadowy juggler will take you to a Japanese Matsuri in a special mix of humor, suspense and glowing balls…
---