Hello everyone!
We hope you had a great time at the 5th edition of our convention! It was our biggest edition so far; you exceeded even our most generous estimates in terms of attendance, with 1832 festival-goers, around fifty panelists, over sixty volunteers including the teams for the masquerade and the fashion show, as well as over 140 merchants, artists and exhibitors. Add the organisation team, the security team and the hundred guests to that, and we were over 2200 in pavillon Alphonse-Desjardins during the week-end! It was a huge success for us, and we have you to thank for that.
Of course, the success of our festival isn't only based on math. We had the talented and famous Mika Kobayashi give not only one, but two shows. We hope you were able to attend atleast one of them, as her voice and stage presence were incredible! We will have a hard time finding a guest as amazing as her for next year's convention, but we will do our best!
Arashi Daiko's show was another must-see of the week-end. Through the unrivaled power of their taikos, they were able to recreate the history of Japan, be it its wars or its traditions. They even had the people attending try playing their intimidating drums!
Christopher Macdonald's panels were another event we did not want to miss! It is no easy task to find a greater fan of Japan's culture and animation than mister Macdonald, and, with his insight on the industry, his panels are a must for anyone even remotely interested in japanese culture!
Last but not least, while several other events and activities would have deserved to be in this list, we want to save this last spot for the amazing cosplayers who attended our convention. We witnessed it during the week-end and keep witnessing it through photos: your cosplays were astounding! We can't help but be in awe before the passion that burns in you and all the work you put in it! The masquerade was a resounding success, and we have you to thank for that!
Speaking of thanks, we would like to give a special shoutout to a person very important to us. For two years straight, Laurent Fleury has acted as a volunteer interpreter and translator for our japanese guests. He traveled from Montreal and even took days off his job to give us his help, without ever asking for anything in return. We wouldn't hope to find a kinder and more energetic interpreter, and, as such, would like to give him the gratitude he deserves. Thank you so very much Laurent, and we hope to keep working with you for many years to come!
As a last note, Le Site du Japon has published an article about us! You can read it here (French).
Also note that the Facebook event for the 2016 edition of our festival should be created soon! Also, a post-mortem meeting will be held in the near future to get your feedback on our convention. Please keep an eye out, as the date and location will soon be announced!
Again, thank you very much for your support everyone!
Prominent figure of the anime industry in North America, France, and other parts of the world, Christopher doesn't hide the fact that he is an anime fan. On the contrary, he loves to share his passion by bringing news to the world about everything happening in our beloved anime industry. However, despite his intimidating resume, he keeps his feet firmly on the ground and a smile on his face, and enjoys watching Shirobako and Tokyo Ghoul just as much as we do!
You can find Anime News Network's website, the primary source of anime news on the internet, here! Don't forget to also give a like to their Facebook page!
Christopher is also editor in chief for Animeland, the first anime magazine in France. You can find their website here (French)!
If you want to, you can also read Christopher's bio in the Guests section!
Happy New Year 2014 to everyone!
Barely three months remain before Festival Nadeshicon 2014 will be upon us! And yet, there are still many guests to be revealed, including a program growing by the minute! Here is without further ado another big reveal during these times of festivities :
Christopher Macdonald
Christopher Macdonald was the long-time editor-in-chief of Anime News Network and is now the company's publisher and CEO as well as a consultant for anime companies in Japan, America and other surprising corners of the planet. Despite being immersed in anime and manga politics nearly 24/7, he's still perfectly happy spending his free time reading the latest Yotsubato&! or Gunnm manga, or watching an episode of Attack on Titan.
Kanpai !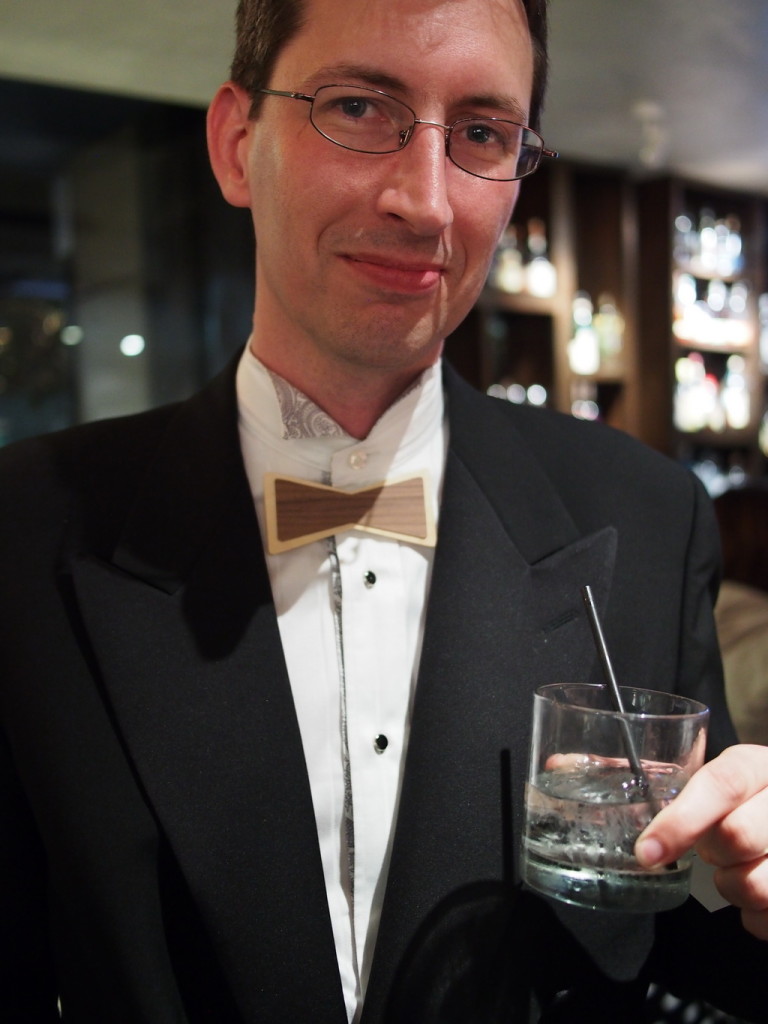 For more information about the staff of Anime News Network :
http://www.animenewsnetwork.com/staff.php