Guest of honor
Mika Kobayashi
---
Guest of honor :
Mika Kobayashi
Renowned singer, song writer and pianist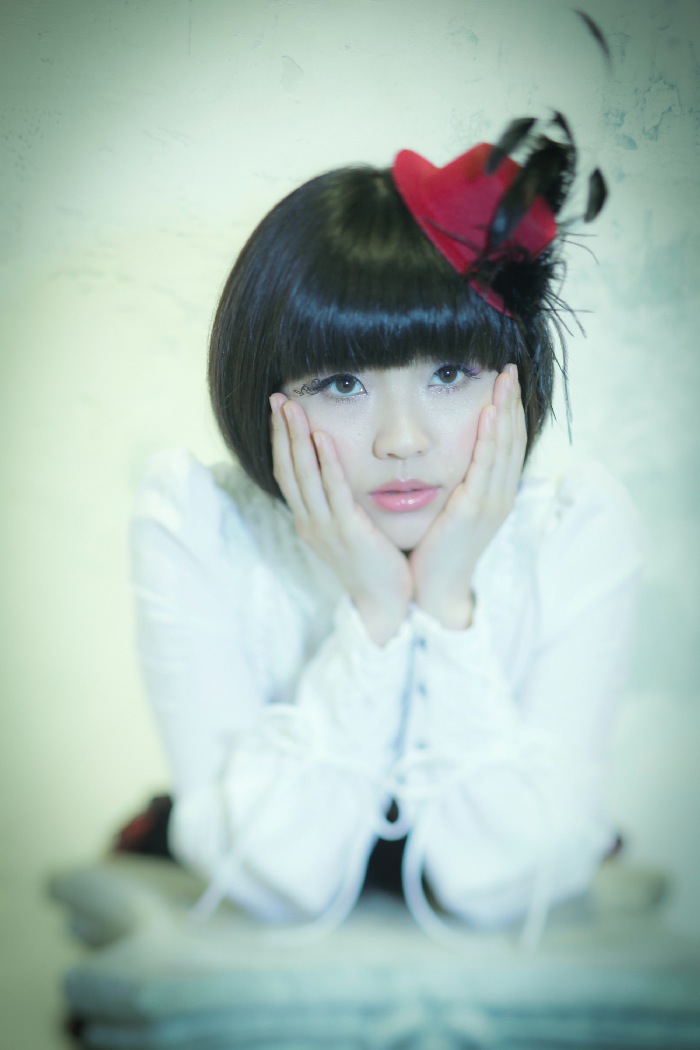 Born in Hiroshima prefecture, pianist and vocalist Mika Kobayashi found her love for music early when she began playing the piano when she was five years old. When she was twenty-two, she won the Grand Prix vocal auditions that had more than a thousand participants. Her consistent work since that moment would later lead to her releasing her first album with much excitement.
Mika has become highly valued as a vocalist, and eventually met composer Hiroyuki Sawano, through which she became one of his recurring collaborators. Together they have worked on songs for popular anime such as Attack on Titan, Kill la Kill, Guilty Crown, Blue Exorcist, and others. She is also a special guest performer with the sword performance troupe KAMUI, founded by Kill Bill swordfight choreographer Tetsuro Shimaguchi, providing musical accompaniment.
Not limited to her activities in Japan, Mika has also toured around Europe and returns there each year, creating more and more fans of her work. She passionately continues her musical endeavours and looks forward to a future full of even more opportunities.
To keep up with Mika, visit her official website and follow her on Twitter @miccabose.
---
Cosplay Guest :

MeltingMirror
Talented Canadian cosplayer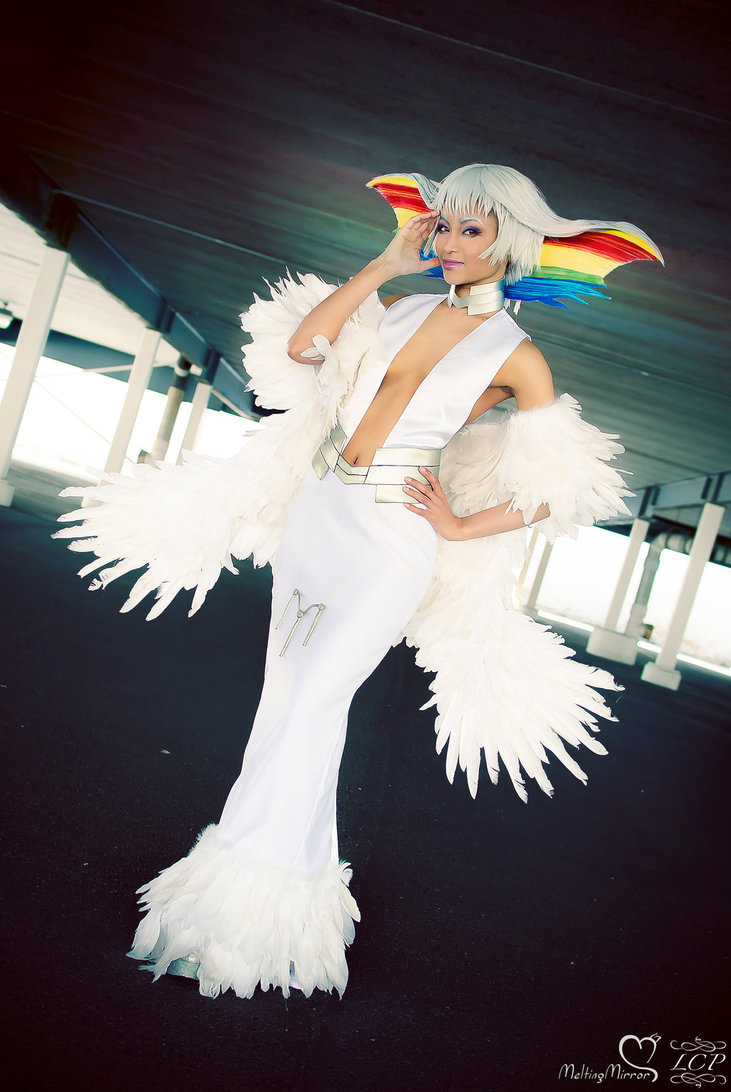 Meltingmirror, also known as The-Mirror-Melts, is a bilingual master-level cosplayer with 10 years of cosplay experience . She has been frequently featured in magazines including Cosmode and Cosplay Gen, and showcased on websites such as Kotaku and Deviantart. Her costume choices cover a wide range of characters types and genres – anime, comics, video games, movies – and they also involve the use of a variety of techniques. With the knowledge she has gained through years of crafting, she is always open to help cosplayers and frequently provides tips and advice both online and in panels.
MeltingMirror's website
You can also like her Facebook page, or follow her on twitter @MeltingMirror.
---
WildRose
Member of the Moonroses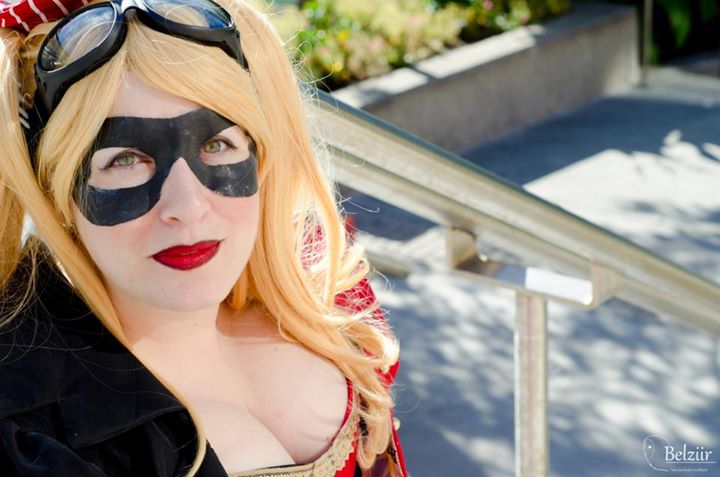 WildRose started cosplaying in 2004 with her good friend Cats_Luna. Along with Nailosyanodel, they form the Moonroses. She still does costuming alone, but not as much as before. She now spends most of her time giving classes and infomations on the internet and organising the Comiccons of Quebec, ottawa and Montreal. International Master costumer in sci-fi and historical, she adores doing historical research and reproduction. Her motto, "Sleep less to produce more!", is still way too true!
---
Special guests :

Doktor-Artbook
One Piece exhibition
Doktor-Artbook is a One Piece enthusiast whose goal is to own one of the largest collections in North America. Over the years, he has amassed thousands of documents such as cels, storyboards and genga from animation studios as well as figures shown off in incredible dioramas.
A collection is not worth anything if it is not shared. Through his rare items, some of them being unique, Doktor-Artbook is sure to captivate you. He will take you behind the scenes of One Piece, one of the few mangas that, to this day, still leaves its mark on its era.
To learn more about Doktor-Artbook and his passion, you can visit his website dedicated to One Piece (French) as well as his website where he reviews books, artbooks and other forms of medias (French).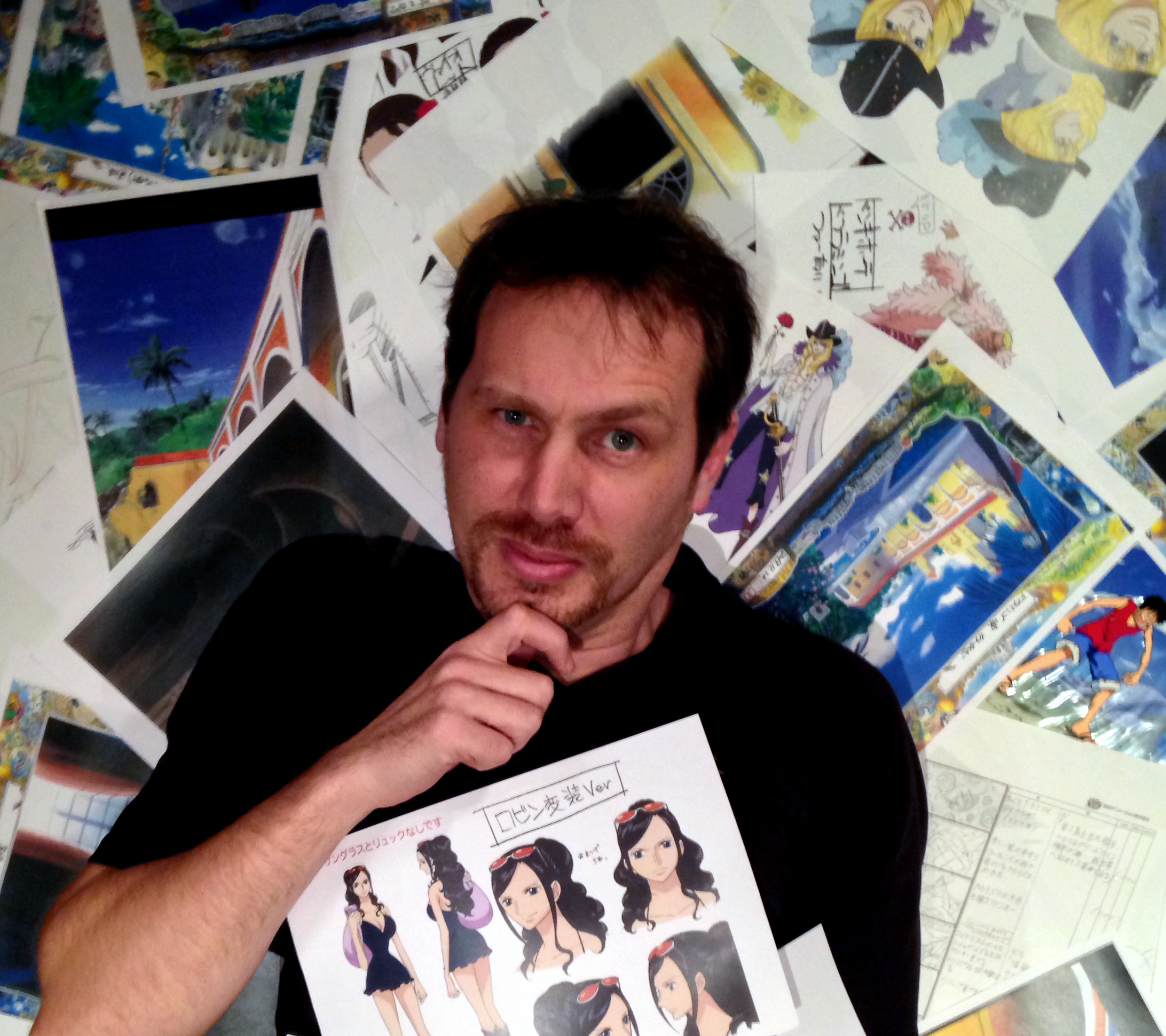 ---
Etienne « Dez » Desilets-Trempe
The man behind the Frivolesque webcomic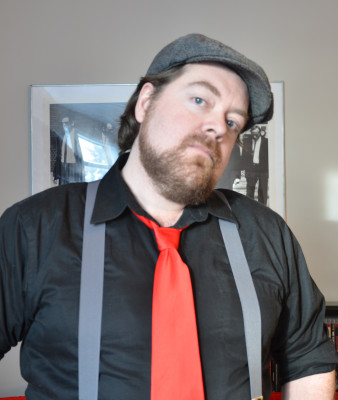 Etienne Desilets-Trempe, better known as Dez, is the creator of Frivolesque, a webcomic updating weekly launched in 2013.
Country-raised, and currently based in Quebec City, Dez is into comics of all kinds, cinema and video games. He also loves to take part in various geeky events.
Now drawing again after a decade-long draught of inspiration and motivation, Dez decided to start working on a personal project to snap out of this dry spell. Inspired by his city, the geek subculture he's proud to be part of and the people in it, he created Frivolesque, a webcomic in the vein of humorous Japanese "4-koma" style manga (Azumanga Daioh, Lucky Star, K-On) showcasing the everyday life of five quirky girls, each one of them being an evolution of older character designs Dez drew along the years.
Since then, he just can't stop, and his biggest wish is to help anybody else with a creative mind to get out there and achieve something.
His webcomic :
frivolesque.com
On social networks :
www.facebook.com/frivolesque
twitter.com/OmegaDez
dez26.deviantart.com
---
Nadeshicon Turnabout
Le Volte-face de Haruhi Suzumiya
Always wanted to be a lawyer?
Always dreamed of defending celebrities during monster cases?
If that's the case, your dreams might finally come true!
Ace Attorney: Nadeshicon Turnabout is an interactive play where participants from the crowd are invited to go on stage in order to assist the defense lawyer in defending his/her client. Inspired by Ace Attorney: Phoenix Wright, participants will be able to help Phoenix Wright, Mia Fey and Athena Cykes against Miles Edgeworth, Godot, Franziska Von Karma and Simon Blackquill in many unpredictable turnabouts.
Will you find the contradiction that will save the life of your client?
On Facebook : Ace Attorney – Con Turnabout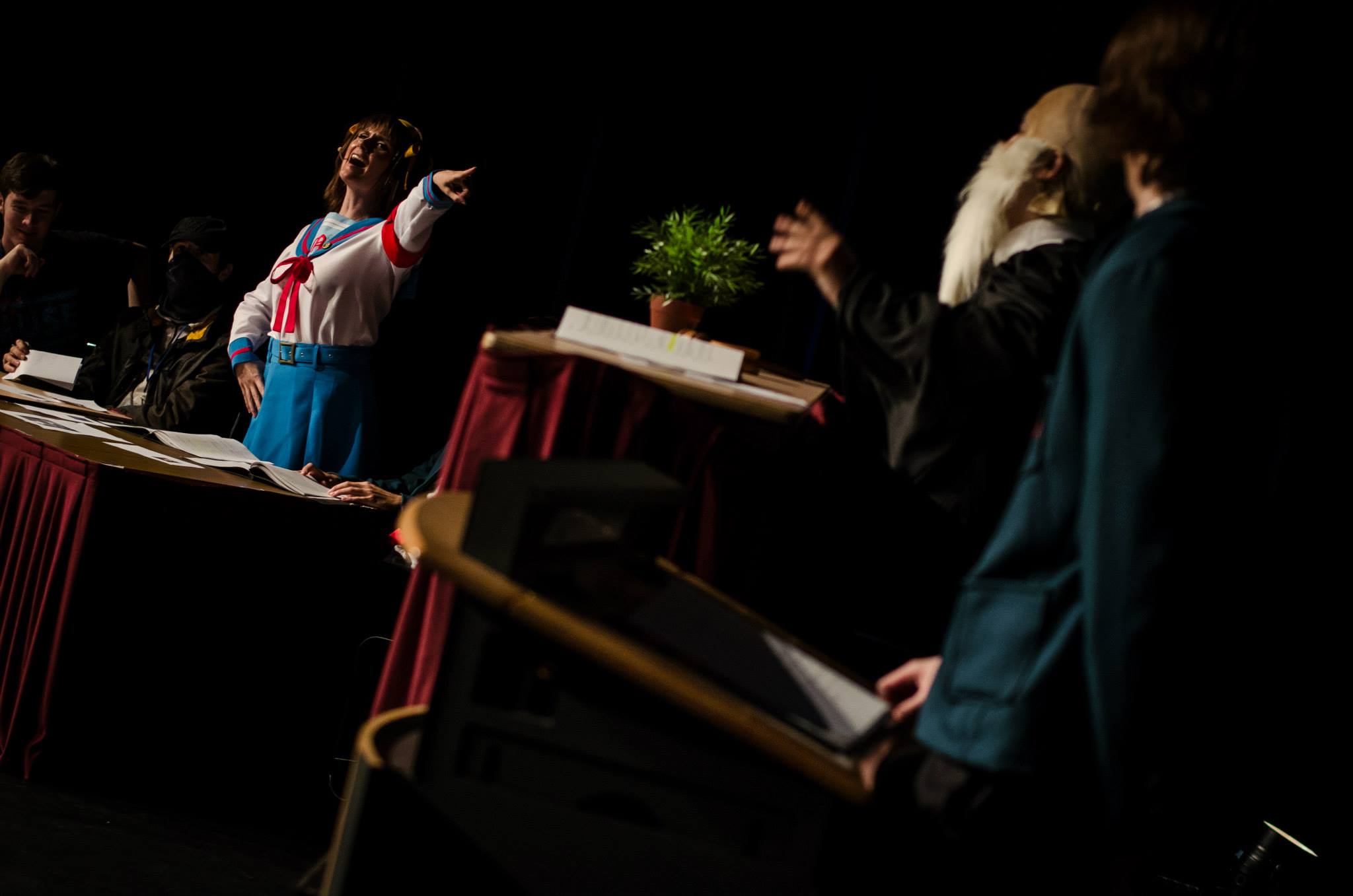 ---
Orchestre portable de jeux vidéo
Symphony of the virtual

L'Orchestre portable de jeux vidéo (OPJV), conducted by Sébastien Wall-Lacelle, is composed of fifteen musicians and offers music lovers a unique experience. As is name suggests, the OPJV is dedicated to video game music. From classics such as Mario and Zelda to more recent games like Kingdom Hearts II and Valkyria Chronicles, the OPJV explores a total of thirty years of music that takes its public through the most epic and moving memories they have of video games. Being a smaller ensemble, the OPJV offers its fans not only an orchestral experience, but a more intimate event than a typical orchestra concerts. All the music has been rearranged in order to create a much more personalized experience. The OPJV concerts offer an occasion not only to discover video game music for those who have not discovered yet, but also bring a whole new way of performing the most known video games themes
"Orchestre de jeux vidéo" website (French)
---
Droo
Cosplay Photographer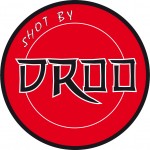 Since 2008, Droo has been capturing cosplayers at his mobile studio at conventions. If you ever visit his "funtography suite", you will be pleasantly greeted with his passion, enthusiasm and energetic appreciation for cosplay. He wants to give back to the thousands of cosplayers that he's befriended since his humble beginnings.
This is just the beginning. He has many plans for the future of cosplay and cosplayers alike. Join him in this journey. It's one you surely won't regret.
To see his work, please visit Facebook page:
https://www.facebook.com/DrooPhotography
---
Christopher Macdonald
Publisher and CEO of Anime News Network
Christopher Macdonald was the long-time editor-in-chief of Anime News Network and is now the company's publisher and CEO as well as the new editor-in-chief of the leading French anime magazine, Animeland. He is also a consultant for anime companies in Japan, America and other surprising corners of the planet. He's currently addicted to Caffeine, Shirobako and Tokyo Ghoul.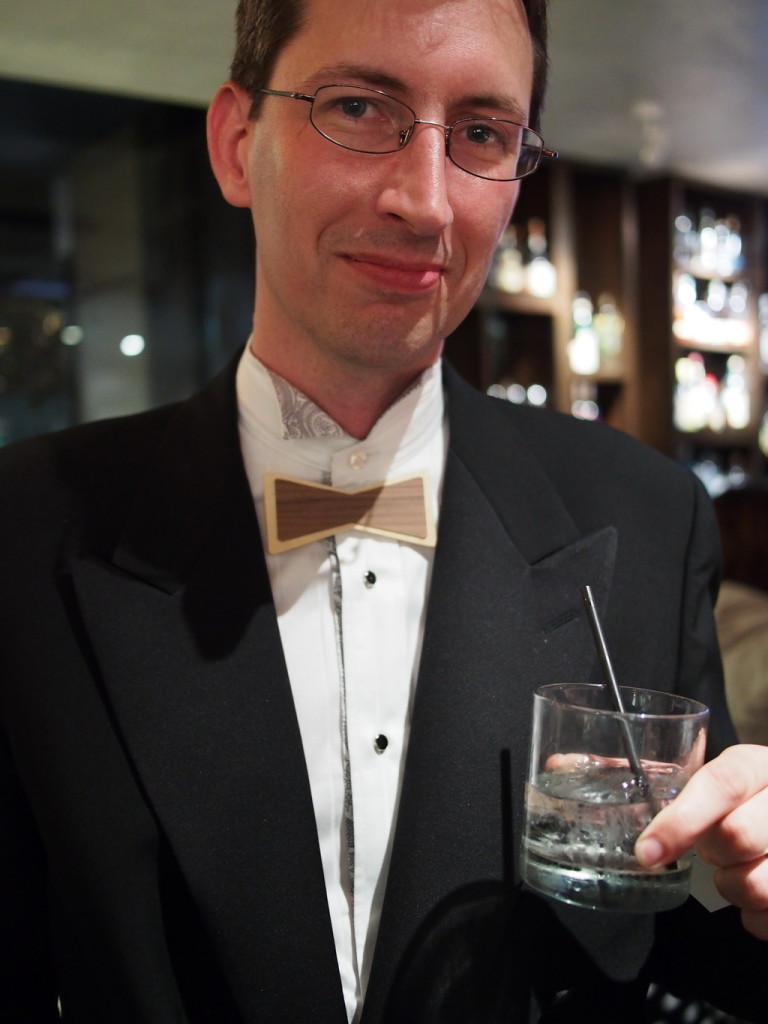 For more information about the staff of Anime News Network :
http://www.animenewsnetwork.com/staff.php
---
Cultural Guests :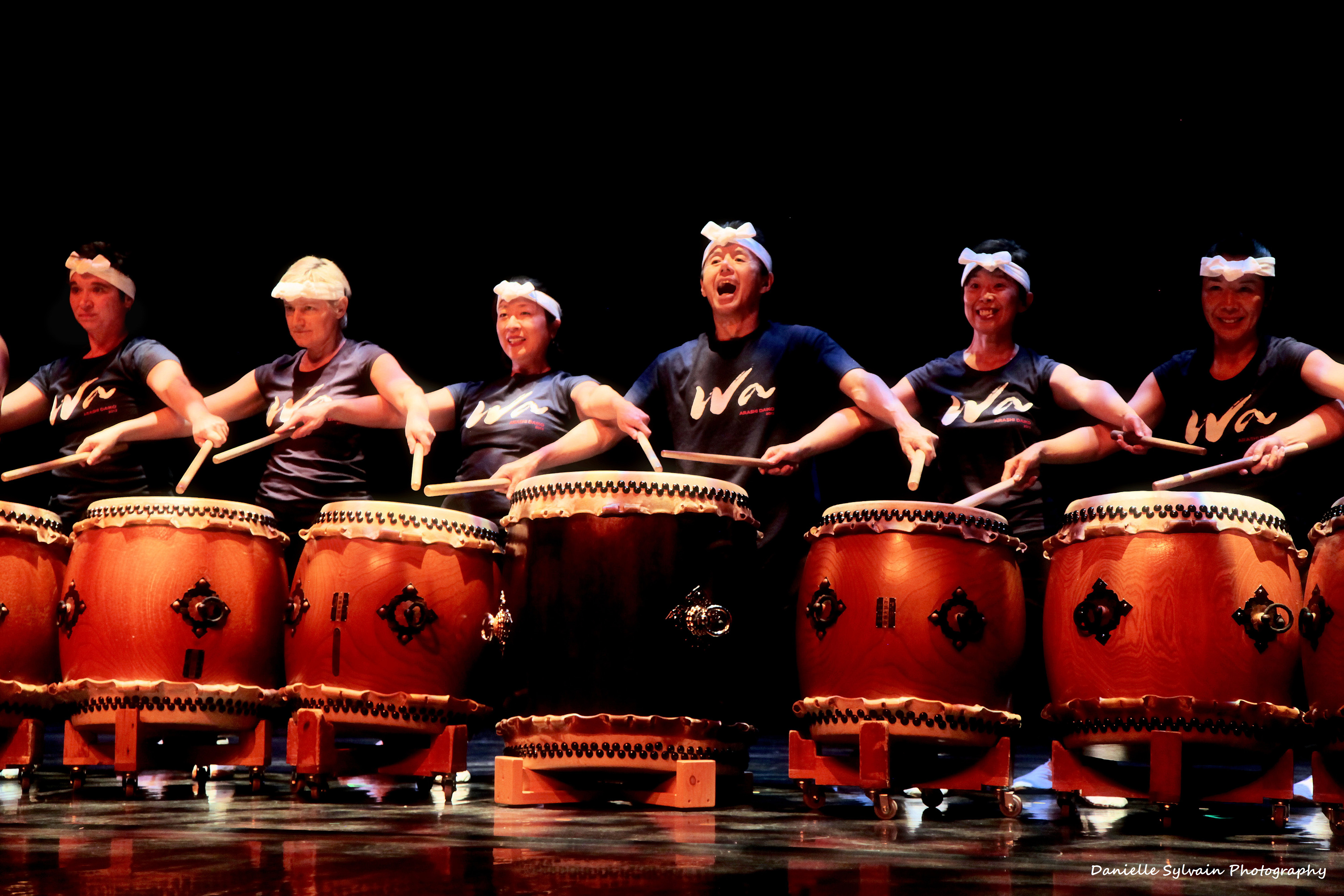 Established in 1983, Montreal's Arashi Daiko – Japanese for "Storm Drums" – is the third of approximately twenty-five taiko groups in Canada.
Originating thousands of years ago in China and Korea, the taiko made its way across the Sea of Japan where it soon became linked to life in farming and fishing communities of rural Japan. The sound of the taiko signaled the onset of war and was used to implore the gods for a plentiful harvest. It also became a significant part of Buddhist and Shinto ceremonies, often resonating as the voice of Buddha. Today taiko is heard at every festival in even the tiniest of Japanese villages. Although taiko has a long history in Japan, Arashi Daiko's members perform a relatively modern style of taiko drumming that emerged in Japan in the early 1950's known as kumi daiko, or taiko performed and choreographed in a group or ensemble setting.
Arashi Daiko continues to evolve over the years, from their humble beginnings playing rhythms on old rubber tires to their present-day collection of drums, which includes over 35 taiko from Japan and their most treasured drums hand-crafted by the group's own members.
Arashi Daiko's members are all volunteers, giving taiko performances, workshops and classes for both adults and children, out of devotion and respect for this dynamic art form. The group's rehearsals and classes are held year-round at the Japanese Canadian Cultural Centre of Montreal (JCCCM) in Villeray. They have had the honour and the pleasure to perform in festivals and venues throughout Québec, Canada, the United States and France.
Arashi Daiko celebrated their 30th anniversary in the fall of 2013 with a concert at Centre Pierre-Peladeau, which they later reprised in March 2014 in the more intimate setting of Théâtre La Chapelle. They will be performing at the 2015 North American Taiko Conference this coming June, in Las Vegas, NV.
Arashi Daiko's website
You can also join their Facebook group.
---
Komachi Montreal
Japanese dance troupe

Komachi Montreal is a japanese folkloric dance group lead by Kayo Yasurara and that has been participating to Nadeshicon since the birth of the convention.
Since 2007, Komachi Montreal has been holding shows of japanese folkloric dance alongside taiko (japanese drums) and japanese music groups in Montreal, Quebec, New York and Ottawa.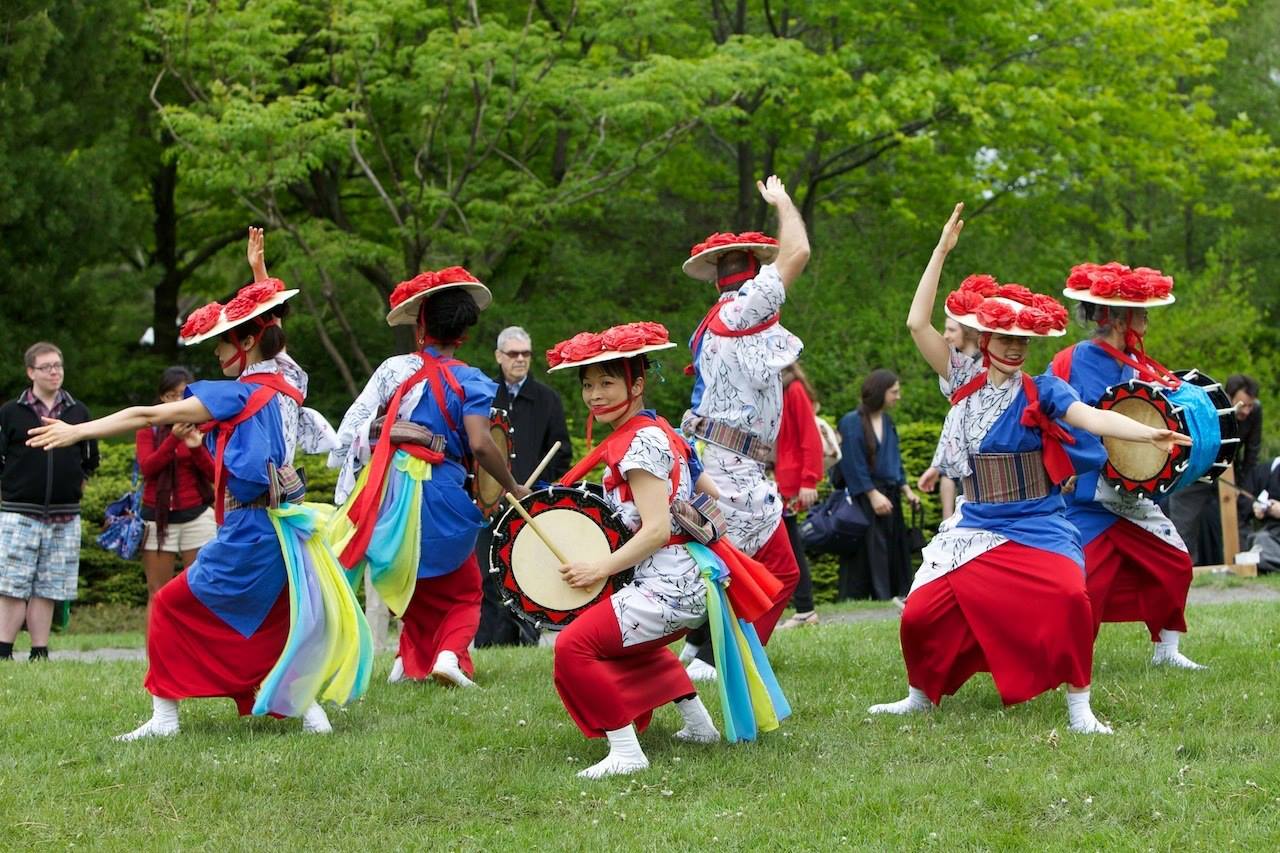 Since last year, Komachi has started presenting japanese pop dances such as Nanchu Soran Bushi in addition to their traditionnal dances. This year, the group will hold an activity about the "Koi Suru Fortune Cookies" dance from the famous pop group AKB48. Once the participants of the activity will have learned and mastered the dance, we will record it and add it to the "Koi Suru Fortune Cookies" Montreal edition music video!
Don't hesitate to use this opportunity to immortalize your beautiful costumes in this music video of "Koi Suru Fortune Cookies"!
Original video of "Koi Suru Fortune Cookies":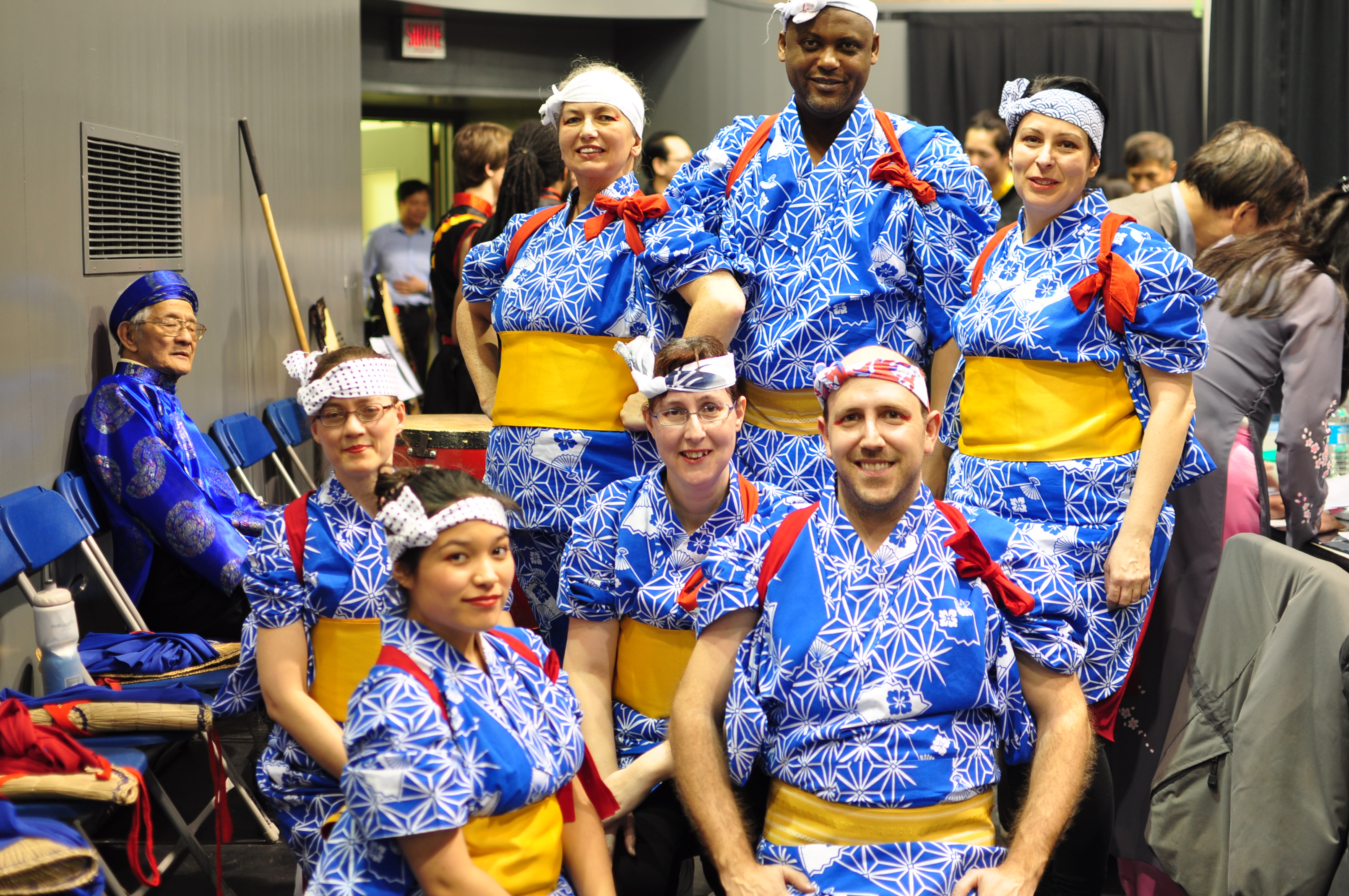 ---
Arisa was born in Tokyo and was raised with no exposure to circus. However, inspired by Cirque Du Soleil, at the age of 18 she was motivated to become a circus artist.
After graduating from the Sori International Circus School in Japan, she continued her circus formation at l'École de Cirque de Québec in Canada.
While in Quebec, Arisa continued to study contorsion, then later added hand-to-hand and aerial hoop to her repertoire. Having a strong interest in contemporary dance and the aesthetics of movement, Arisa also thoroughly enjoys combining circus with other ideas, to create beautiful pieces of performance art.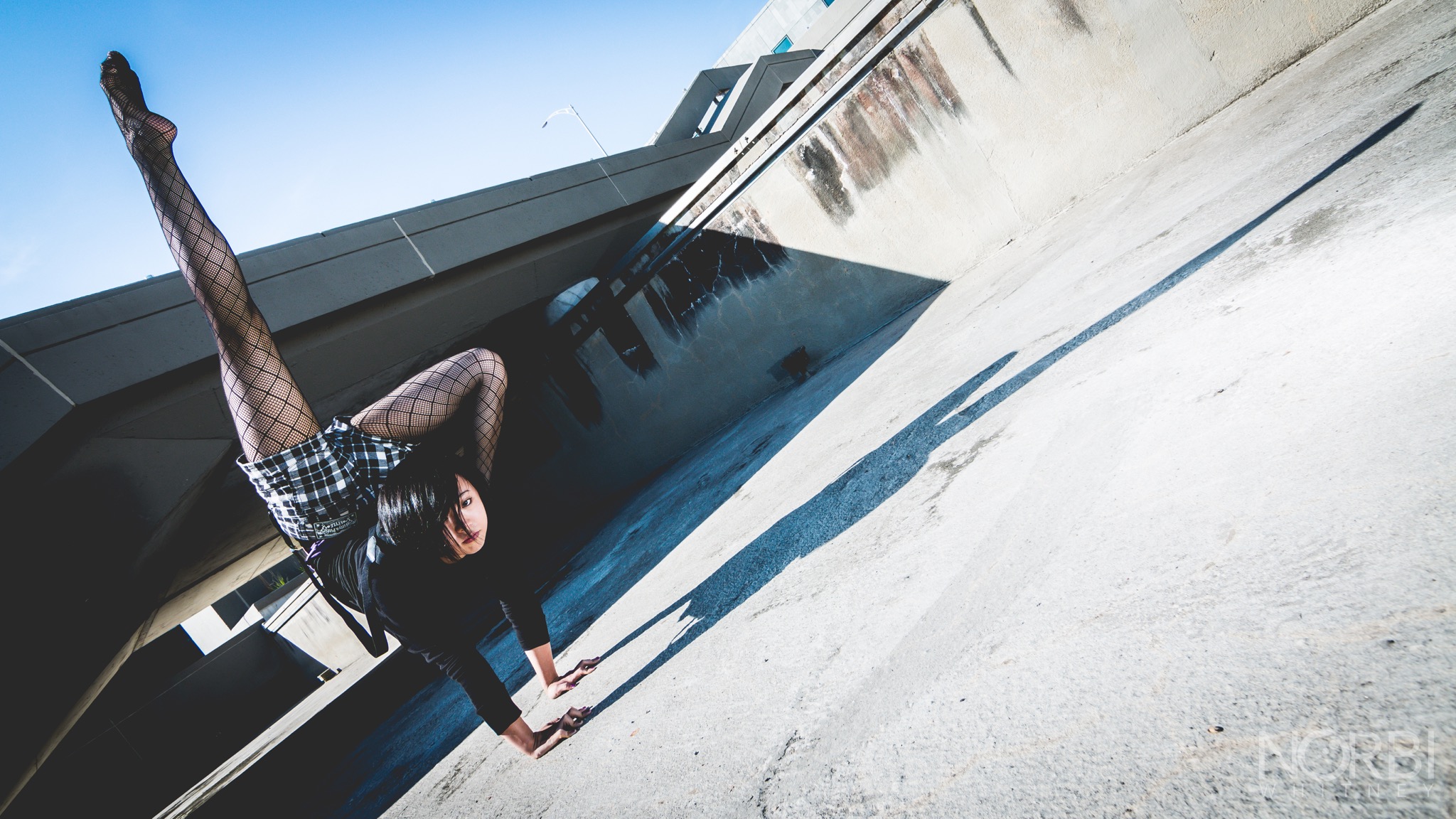 ---
Ryunosuke Yamazumi
Japanese Juggler

Ryonosuke is an impressive Japanese juggler. He found his way into juggling at a very young age. This enthusiast man has a flourishing juggling career that is always renewed by new successes. He won a silver medal at the Japan Championship Otedama and a gold medal at the Tokyo MJF Junior Competition. Fascinated by the circus, he also customized his art with dance and theatre. Ryunosuke is the first Japanese to attend l'École de Cirque de Québec where he created his famous juggling specialty act with balloons.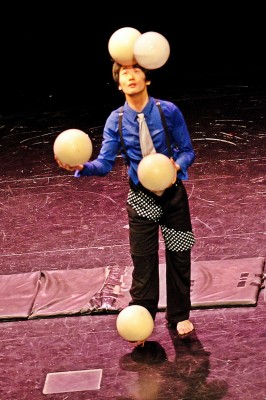 He presented this outstanding act for galas, for circus companies and in numerous festivals all around the world: Canada, Germany, United Kingdom, Belgium, United States, Africa, Australia and Japan. This artist still raises everyone's applause and satisfaction by juggling with FIVE big balloons. He also won the Talents Extremes 2009 contest and won the second prize at the Zoink'd TV show in Canada.
---
Association of Chadô Urasenke Tankôkai of Quebec
Tea ceremony
The Association of Chadô Urasenke Tankôkai of Quebec has received its official title of 107th association in the world from the Grand Master of the Usasenke school of tea in Kyoto, Japan. The Urasenke school of tea is represented in over 35 countries on all continents. Since 1987, our club of Quebec holds public demonstrations of the tea ceremony in places such as universities, museums, libraries and various cultural festivals. Our goal is to share this beautiful japanese art.

Tea ceremony
While tea is popular throughout the whole world, no country's culture is as rich as Japan's when it comes to this beverage. In Japan, the way to prepare a tea bowl has been refined by the cultural and aesthetic developments.
When invited to drink a green tea bowl, guests meet in a room dedicated to tea ceremony; not only are they happy to simply be able to meet this way, but it also allows them to relax and forget about their daily worries. As such, the host has the responsibility to keep the room perfectly clean; he places a calligraphy and prepares light meals to please his guests depending on the occasion. In order to participate in such events, one must know the ways of the Chado discipline, which means the way of the Tea. The term Chado is still somewhat new as it started being used during the 16th century. This way of drinking powdered green tea was inherited from a zen monk who came back from China during the 12th century. Tea was then considered a stimulant used for studying and holding religious practices.
Ever since then, many masters contributed to the japanese cultural development thanks to Chado. One of them, Sen Rikyu (1522-1591), was able to synthesize all the various ways of drinking tea with his great asthetic sense and devotion towards the realisation of Chado. Chado has been conceived as a way of life, a piece of art, contributing to the development of artisan work in Japan while also changing the way each lived their daily life.
Four characters represent the spirit of Chado: Wa, Kei, Sei, Jaku. Chosen by Sen Rikyu, those characters each have their own meaning. Wa stands for harmony, be it between the host and his guest, harmony with the season, harmony between the various ustensils. Kei stands for the respect that is born in everyone's heart, as well as respect towards inanimate objects. Sei stands for purity, honesty and serenity of the heart. Lastly, Jaku stands for the state of mind, which would refer to the simple happiness and tranquility in one's heart when Wa, Kei et Sei are met.
The monks who first brought tea to Japan established the spiritual basis of Chado: the pursuit of reality and of the meaning of life through exploration within one's self, the transcendence of zen Buddhism which gives the master of tea psychological ease to develop the aesthetic of Chado. Chado is not only a way to prepare tea; it is also the art of crafting ustensils, the profound knowledge of arts, literature, architecture, of the construction of tea houses, of the art of gardens, and of many, many more disciplines.
The time and effort needed to prepare a tea bowl might seem useless now that modern breakthroughs and mechanization has taken away most hard tasks from us, but in tea prepared through the ways of Chado lies a ritual meant to restore inner peace, one of man's greatest needs. It is a ritual of simplicity and temperance in which each may find "the peace of a bowl of tea".
---
Valérie Harvey
Writer, singer and globetrotter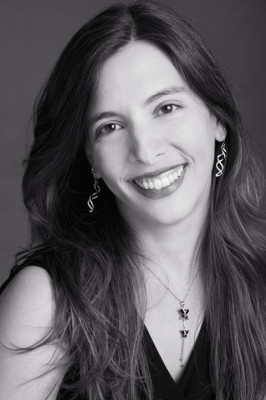 Valérie Harvey is passionate about Japan since she discovered the Japanese language and its harmonious sounds that turn so well into melodic songs. In order to live the Japanese adventure to its full extent, she left Quebec to stay one year in Kyoto. Her first book, Passion Japon, was born from that experience.
As the land of the rising sun kept fascinating her, she decided to undertake a master degree about the low birth rate in Japan, which brought her back to Kyoto and led to a second book, Le Pari impossible des Japonaises.
Since her first visit to Japan, Valérie has been giving multiple conferences to make this wonderful country known by everyone and shed some light on many  preconceived ideas about its culture, language and people. Along with her piano-playing husband, she also composes songs in French and Japanese.
For more information :
ww.nomadesse.com (French)
www.yume.qc.ca
---
Media Guests:

Puissance Maximale
All your ludic hobbies on air
Puissance Maximale is a volunteer media collective that has been hosting, since September 2007, a weekly radio show about board games, card games, role-playing games, video games, LARP and everything geek. You may listen to their show on CJMD 96.9 FM Lévis and on their website on Wednesdays from 19:30 to 21:30 or in podcasts.

Page Facebook de Puissance Maximale!
---
Luduc
Reporter, video podcaster and mini-wheat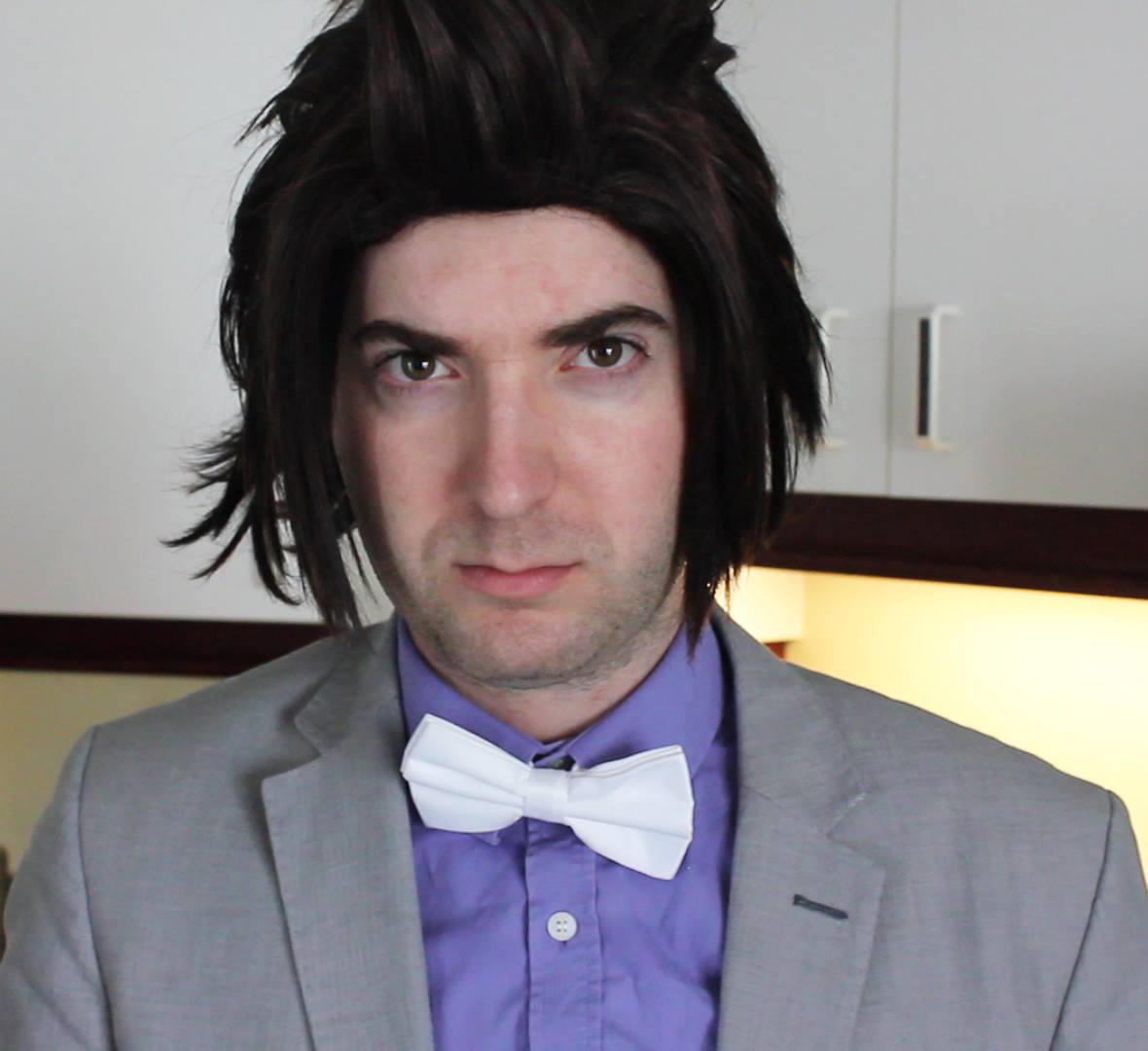 Since 2011, Luduc has been known as a reporter going to every convention around the province and beyond. This video podcaster has since published over fifty reports, two webseries and a podcast. Luduc has lived some thrilling moments during interviews of celebrities such as Le joueur du grenier, Didier Lucien, Benzaie and Nostalgia Critic. Despite his achievements, Luduc still only has one mission: to offer reports with both a humorous and an informative side, just like a mini-wheat.
Luduc Live's Facebook Event page!
---
Martial Arts
Represented clubs

Several martial arts clubs in the region of Quebec will be there at the festival to present various demonstrations of their art.
Here's the list:
Dojo de Beauport
iaido
Manager : Olivier Bordry
Facebook Page
Shinkendo Québec
shinkendo
Managers : Pascal Landry and Dave Bouillon
Club de Ken-jutsu de Québec
ken-justsu
Manager: Francis Lavallée-Allard
Club d'aikido de la capitale
Aikido
Kobudo
Manager : Pierre Gamache
Académie d'arts martiaux du Québec
karate
ninjutsu
Manager : Noémie Lemieux
Karate Fudoshin
Karate Shotokan
Manager : Danny Martel
Facebook Page
Budo Québec
Nin-jutsu
Manager : Yannick Maranda
Facebook Page