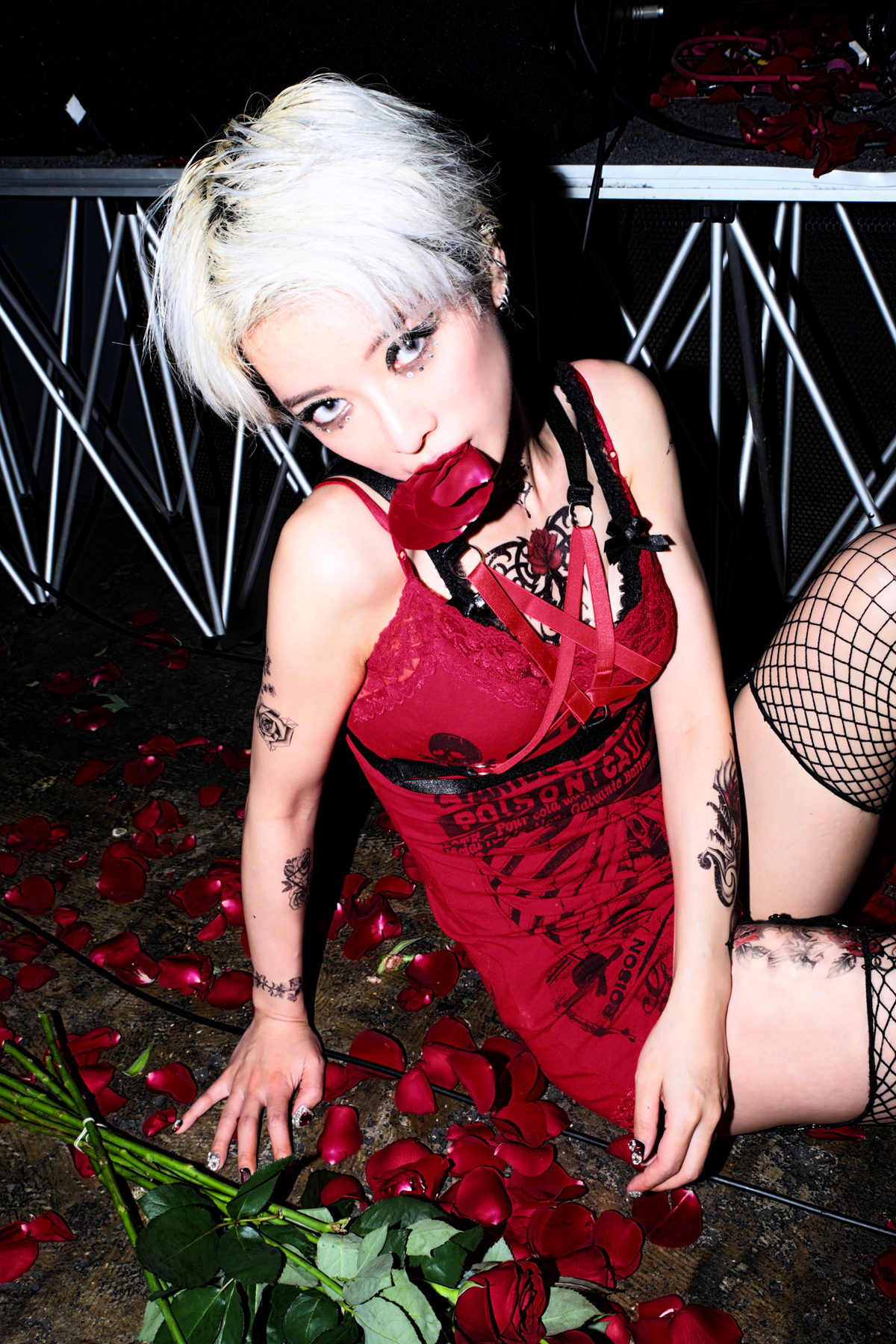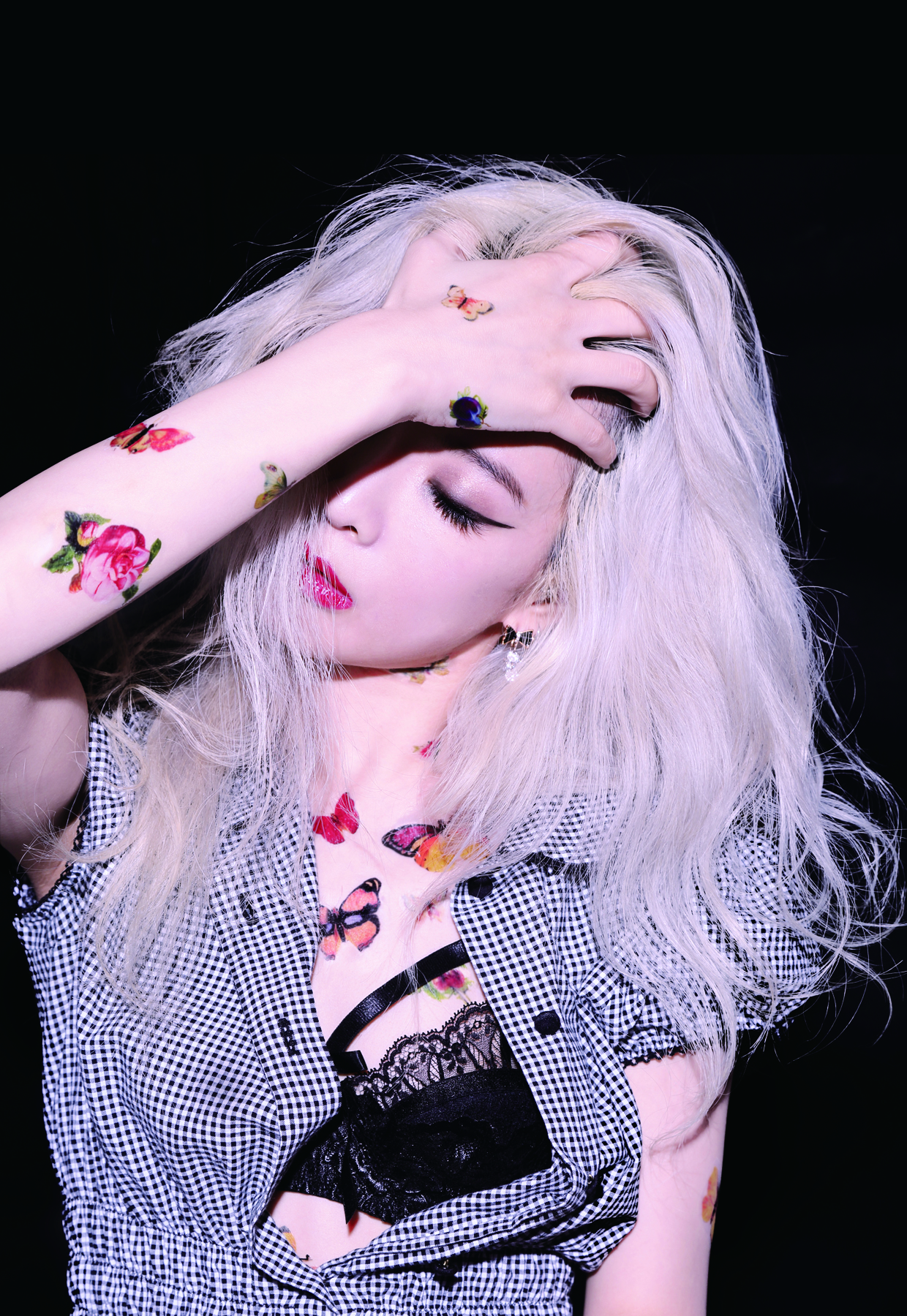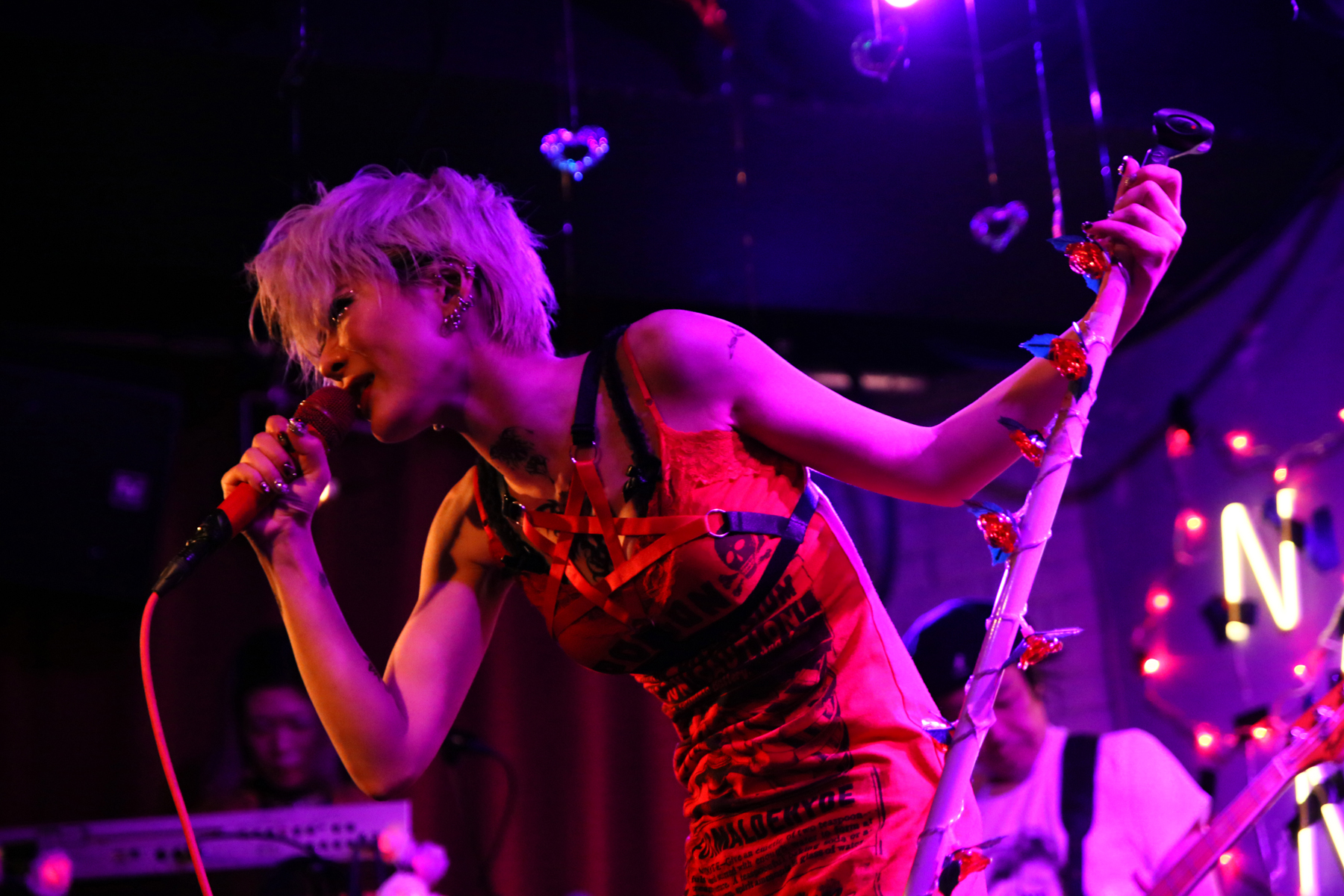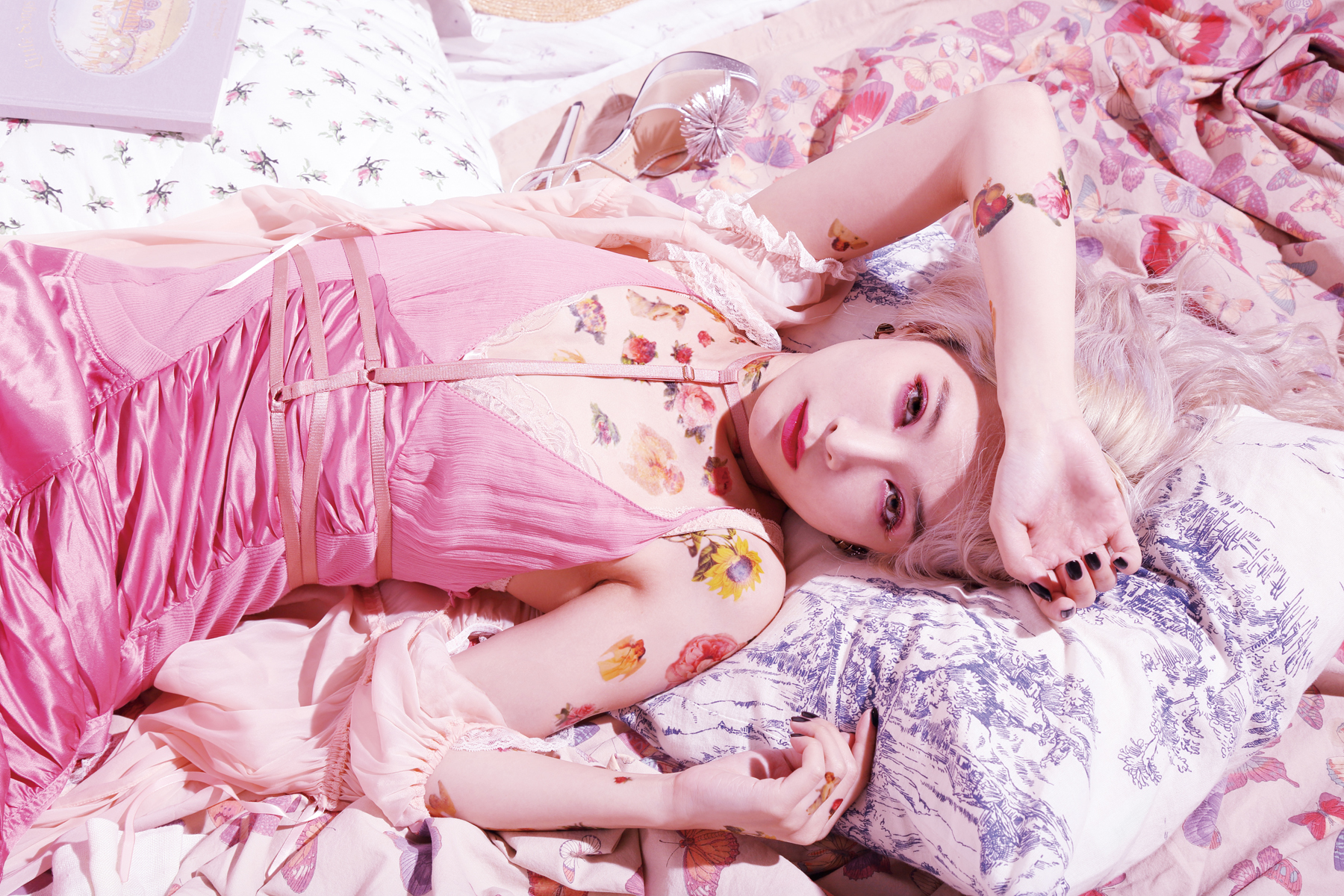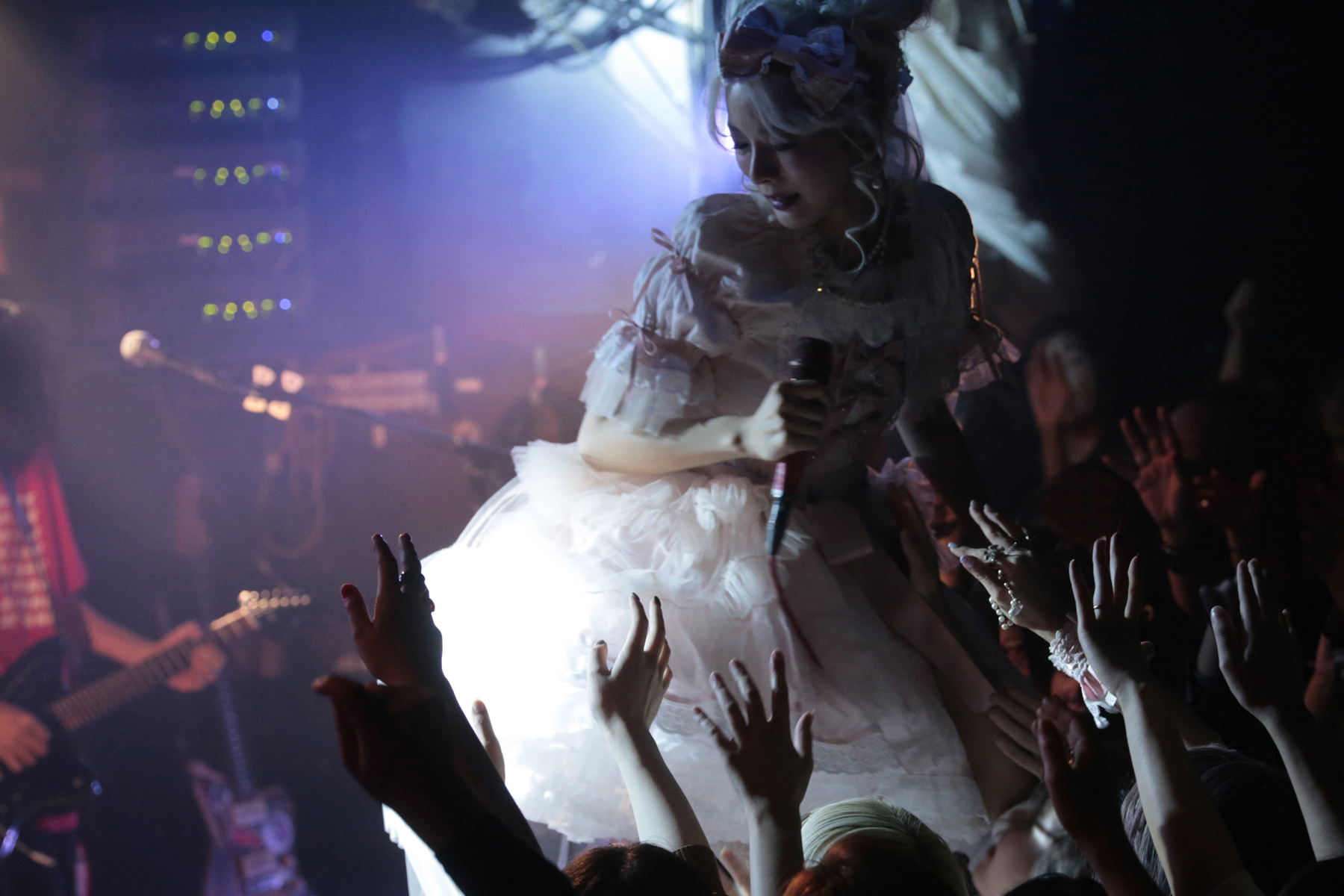 NANA KITADE
Nana Kitade, born on May 2, 1987, in Sapporo, is a Japanese singer-songwriter and musician. She achieved success as a solo artist, model, actress, and fashion designer. Kitade is particularly known for her songs appearing in various anime, TV shows, doramas and movie opening and endings. Kitade was featured on the cover of the Gothic & Lolita Bible, as well as featured in Neo and Kera magazines. She has toured Asia, Europe, and North America.
On October 29, 2003, she debuted with the single "Kesenai Tsumi", which served as the first ending theme of the anime Fullmetal Alchemist. The single was a success as it won 14th place in the Oricon weekly charts and remained there for more than 22 weeks.
After a casual period, Kitade's clothes gradually began to turn to the Gothic Lolita style. Her new image was shown at its peak when the single "KISS or KISS" was released.
While her popularity was declining, she developed a small fan base who was especially interested in her Gothic Lolita look. Many girls in Japan have said that Kitade has influenced them regarding their Gothic Lolita clothes.
In 2006, she was a guest at the 2006 Otakon in Baltimore, Maryland.
On June 1, 2009, Kitade indicated on her official site that she would take a short break in her career. The main reason was related to her poor health at the time.
It was not until October of the same year that Kitade returned to form the Loveless band with guitarist TAIZO. After a few concerts in Japan, we have to wait until April 2011 to hear more about this band. Indeed, they will tour through 10 European countries and even in Morocco and in June, they will release their first single "Ai to Hate".
In 2012, she became the singer of the rock band The Teenage Kissers, and performed only in Japanese livehouses.
Finally, in 2023, Nana Kitade celebrates her 20th anniversary. She chose to tour abroad and will be, in spring in Canada, France, Spain, Hungary and the United Kingdom. She will perform most of her standards and especially anime songs that have rocked several generations.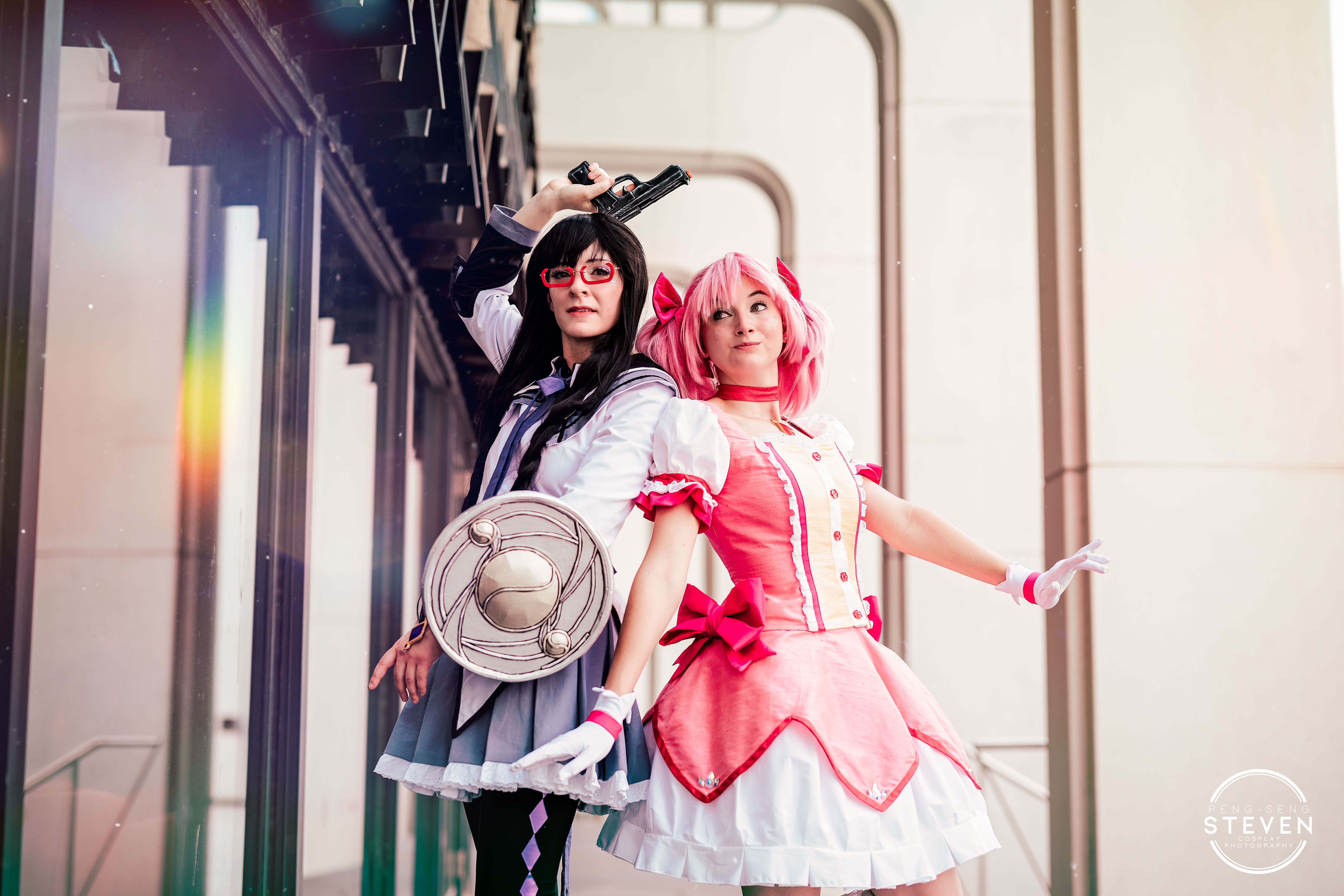 TEAM ANNIMAE
Team AnniMae is a duo of Master Level cosplayers composed of AnnieChie Designs and Mae-Gwyn Cosplay with a love for D&D, sparkles and magic. Both cosplayers often compete in masquerades and have won multiple awards in both workmanship and performance.
This past summer, they won the Canadian Preliminary for the World Cosplay Summit, crowning them Team Canada 2023 for the championship in Nagoya, Japan this summer. The two combine their skills and experiences well to achieve effective stage presentations and detailed costumes. AnnieChie is a graduate of Fanshawe College's Fashion Design and Costume Production programs, and Mae-Gwyn is an active member of performing idol groups Mirage and Sunrise Idols.
Together, they hope to make the Canadian cosplay community proud as they work towards the WCS!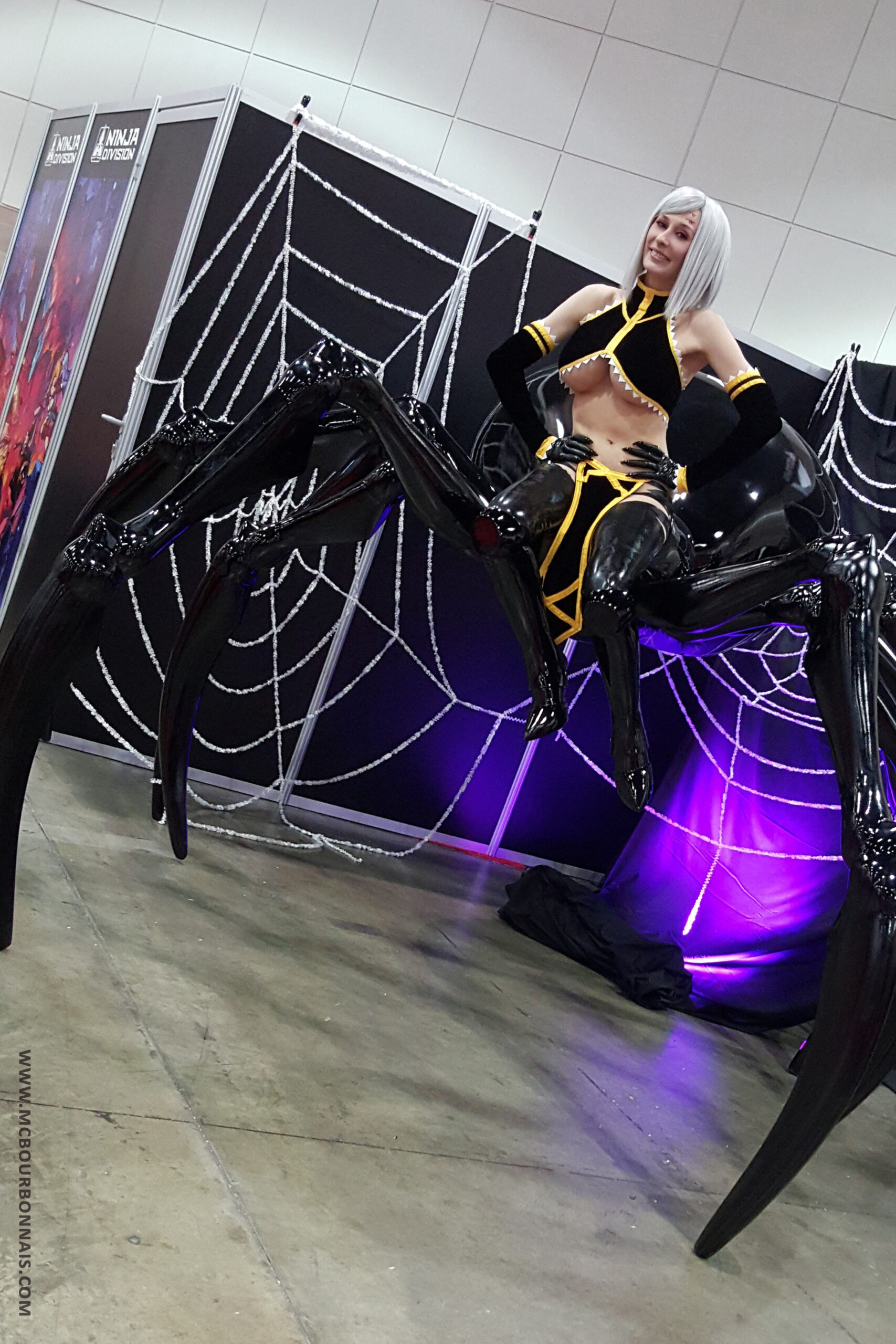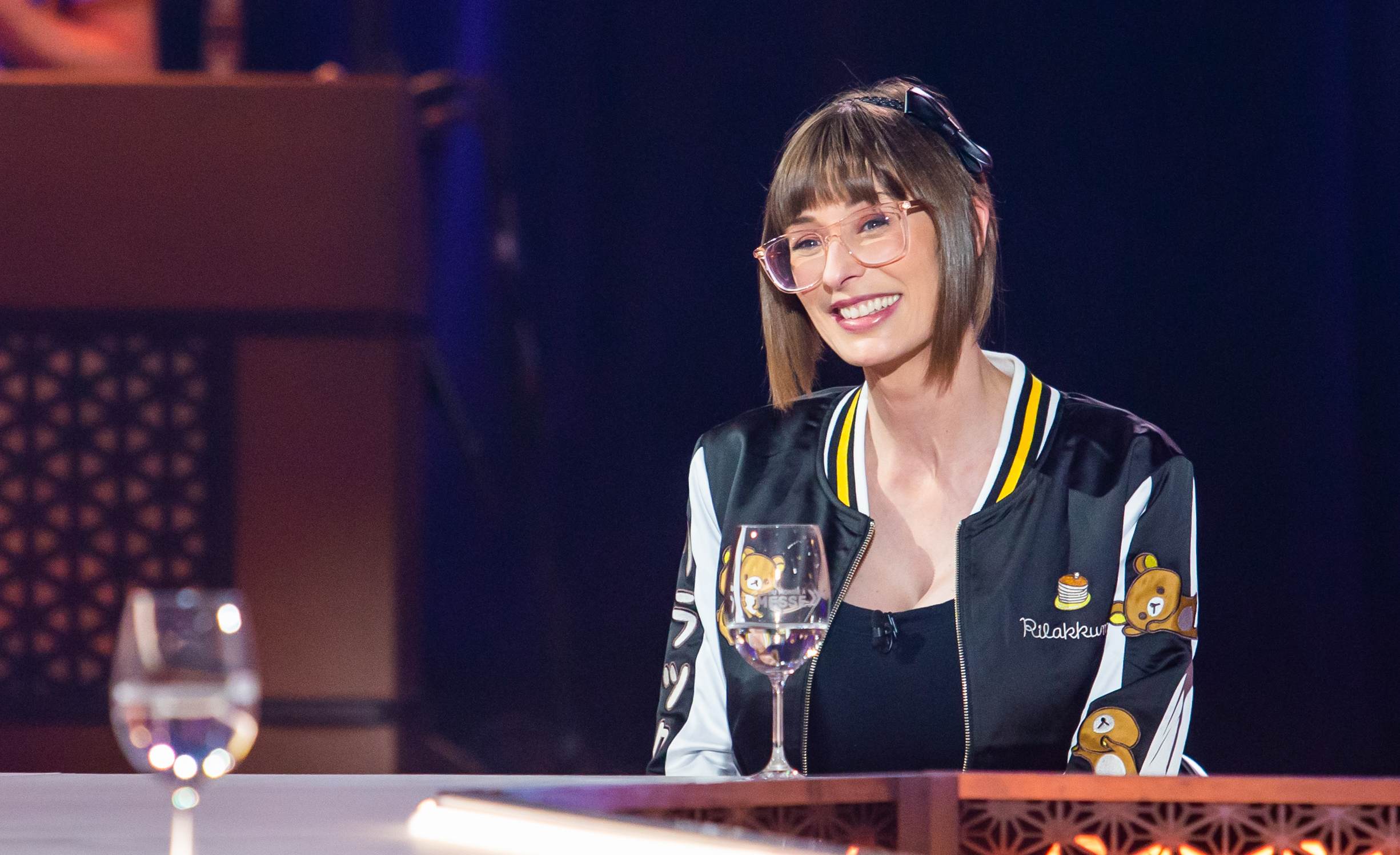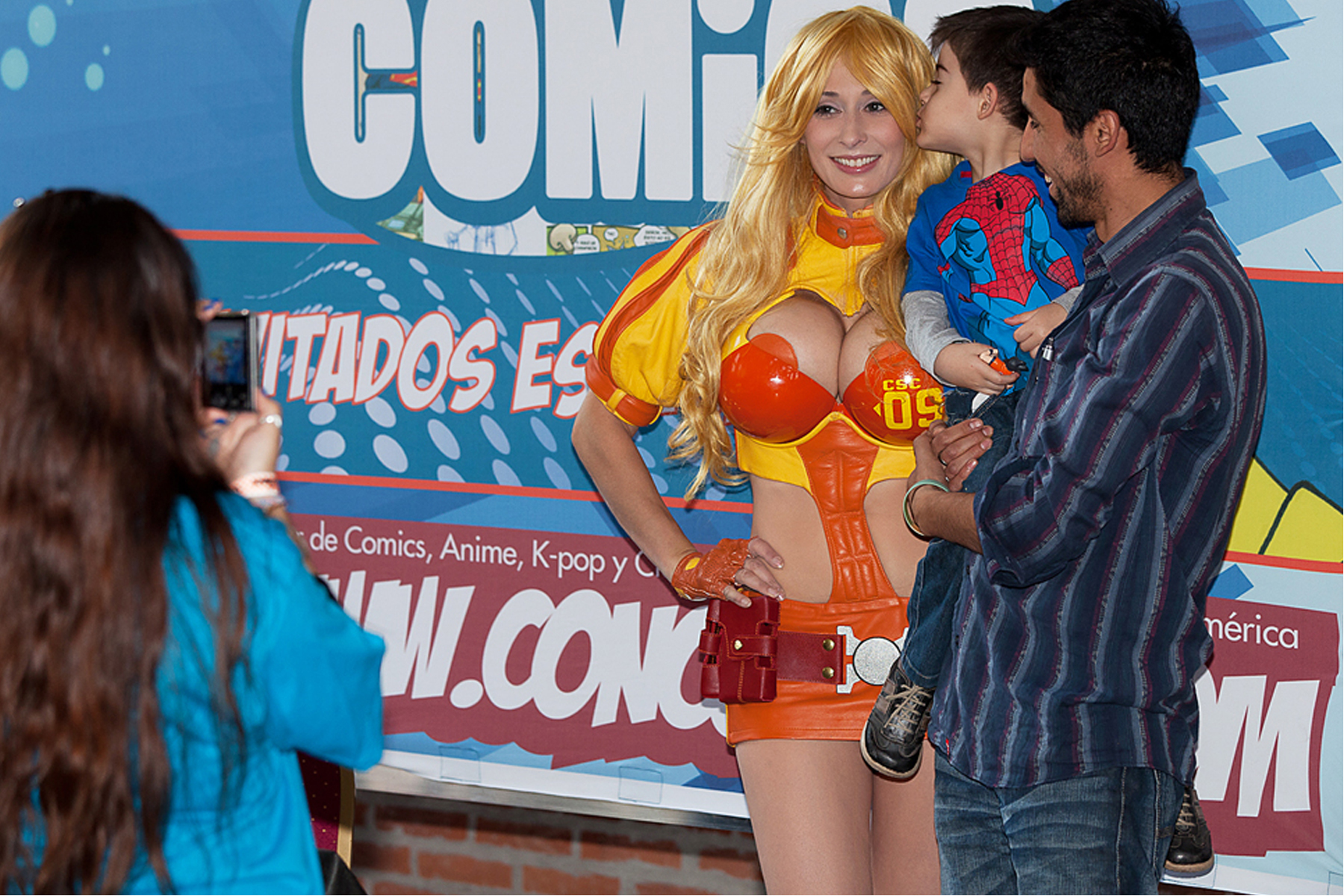 MARIE-CLAUDE BOURBONNAIS
Hi, my name is Marie-Claude Bourbonnais. I'm 43 years old (yep, life's crazy like that!) and I'm a professional pattern maker and seamstress who specializes in costumes. My passions are fashion, applied arts from all over the world, and Japanese pop culture. 🙂 The first time I cosplayed in a convention (2010, United States) was thanks to an acquaintance. At the time, I already had 10 years of experience and I told myself: "Sewing is my specialty. I can do costumes like that!" And so, I became a cosplayer.
My arrival in the cosplay community made a few waves. Thing is, I wasn't exactly a nobody on the Internet. I also had a small career in modeling and had been published in a few adult magazines. It took time for people to accept the fact that I was making my own costumes. As if I couldn't be both a model and a seamstress… Well, at least not a good seamstress. After a few years, costumes and accessories, people finally realized that I could do a lot of things with my two hands. 😉
I always loved fashion, but years in cosplay made me specialized in costumes rather than clothing. Two different universes. I work with all textile matters, woven and knitted fabric, genuine leather, latex. I also learned to incorporate solid pieces to my costumes. Hello 3D printing, molds, prints, resins, silicones, fiberglass… And then, the pandemic hit. A night owl prisoner of the curfew, I experienced the lockdown in my workshops, with limited resources. I didn't cosplay for almost 2 years, I only did erotic photography… but in thematic sets that I tirelessly built for months! Making sets instead of costumes, that was different. One more string to my bow. I'm a multidisciplinary craftswoman! 😀
I'll be waiting for you all at my conference, we'll talk about everything! 🙂 No taboo. I'll answer all your questions. Can't wait to see you!
Second picture © YAMM
GUNPLA MONTREAL (GMTL)
Founded in 2015, Gunpla Montreal (GMTL) is the first club in Quebec specializing in Japanese scale models known as Gunpla. Its debut started at conventions such as Otakuthon and Anime North with the help of early Gunpla stores including Sci-Fi Anime.
Thanks to its success in conventions, the club has approached several sponsors. Among these, PLAMOD Distributors Inc. is the national supplier of Gunpla in Canada. Following this success, several other regional clubs were born such as Gunpla Edmonton, Gunpla Ottawa, and Side6, and quickly became partners of GMTL.
It was from 2017 that the club changed for the better with the help of PLAMOD in order to be able to organize the first GBWC (Gunpla Builder World Cup) in Canada in person, all to represent Canada at the world finals. With the passion of its members and the community that surrounds it, Bandai and Gunpla mark a bigger presence in Canadian conventions and since then, Canada has officially become a representative of the GBWC.
Since this sudden entry of Bandai in Canada, GMTL is recognized as a passionate, professional group and above all, considered as one of the first pillars of Gunpla in the province as well as at the national and international level.
Come join us all weekend to discover the passion of Gunpla, the biggest Gunpla display in North America and the many activities offered.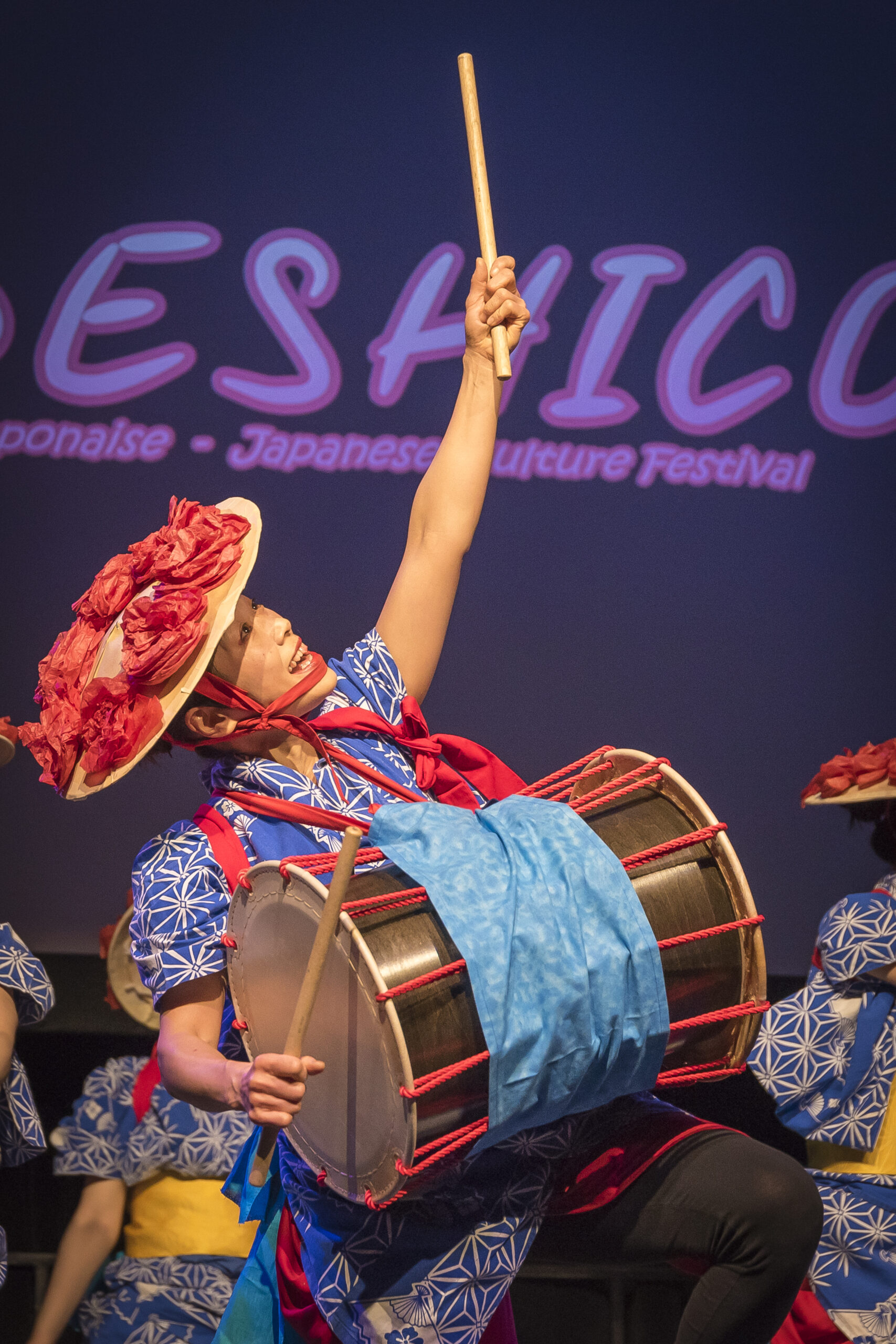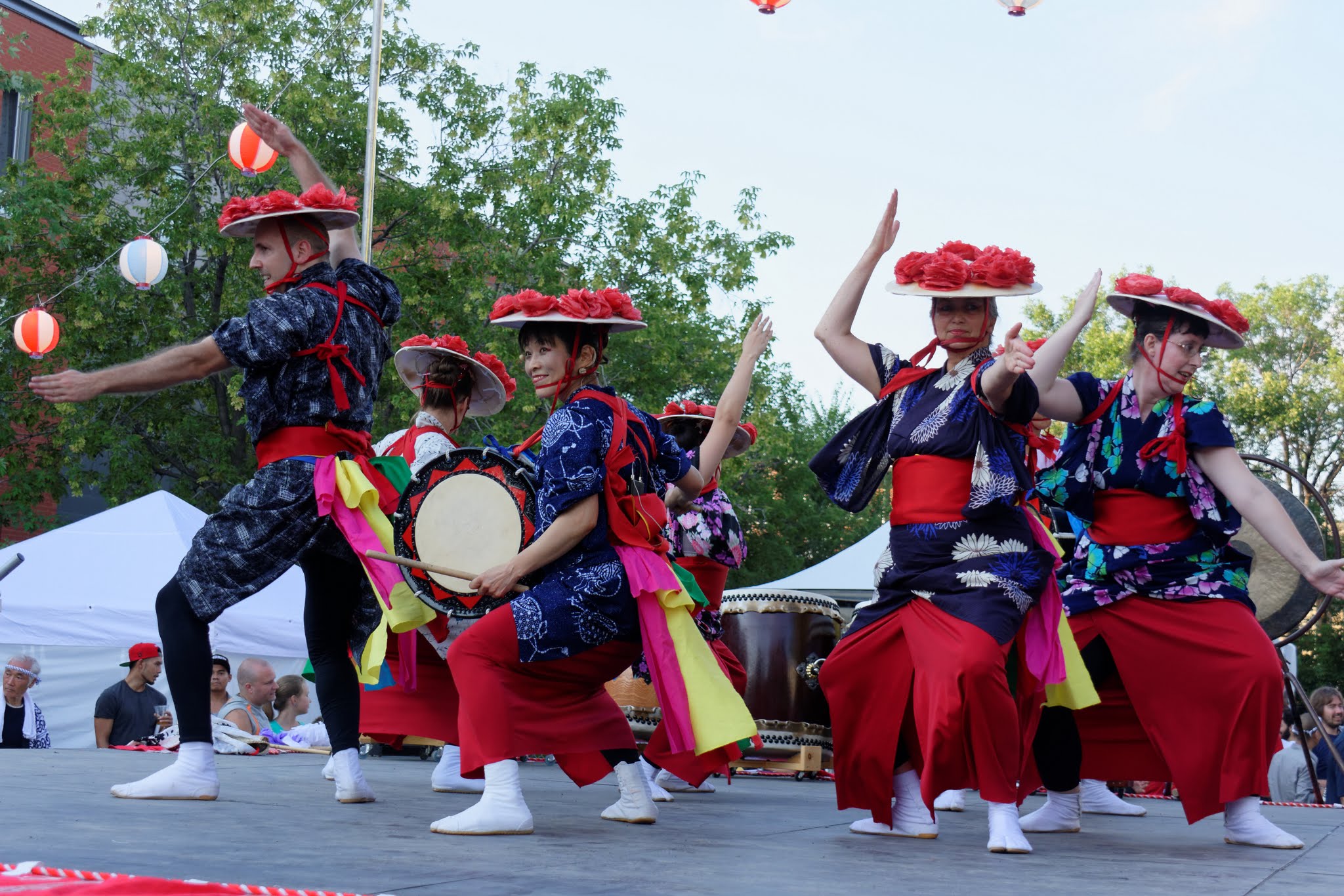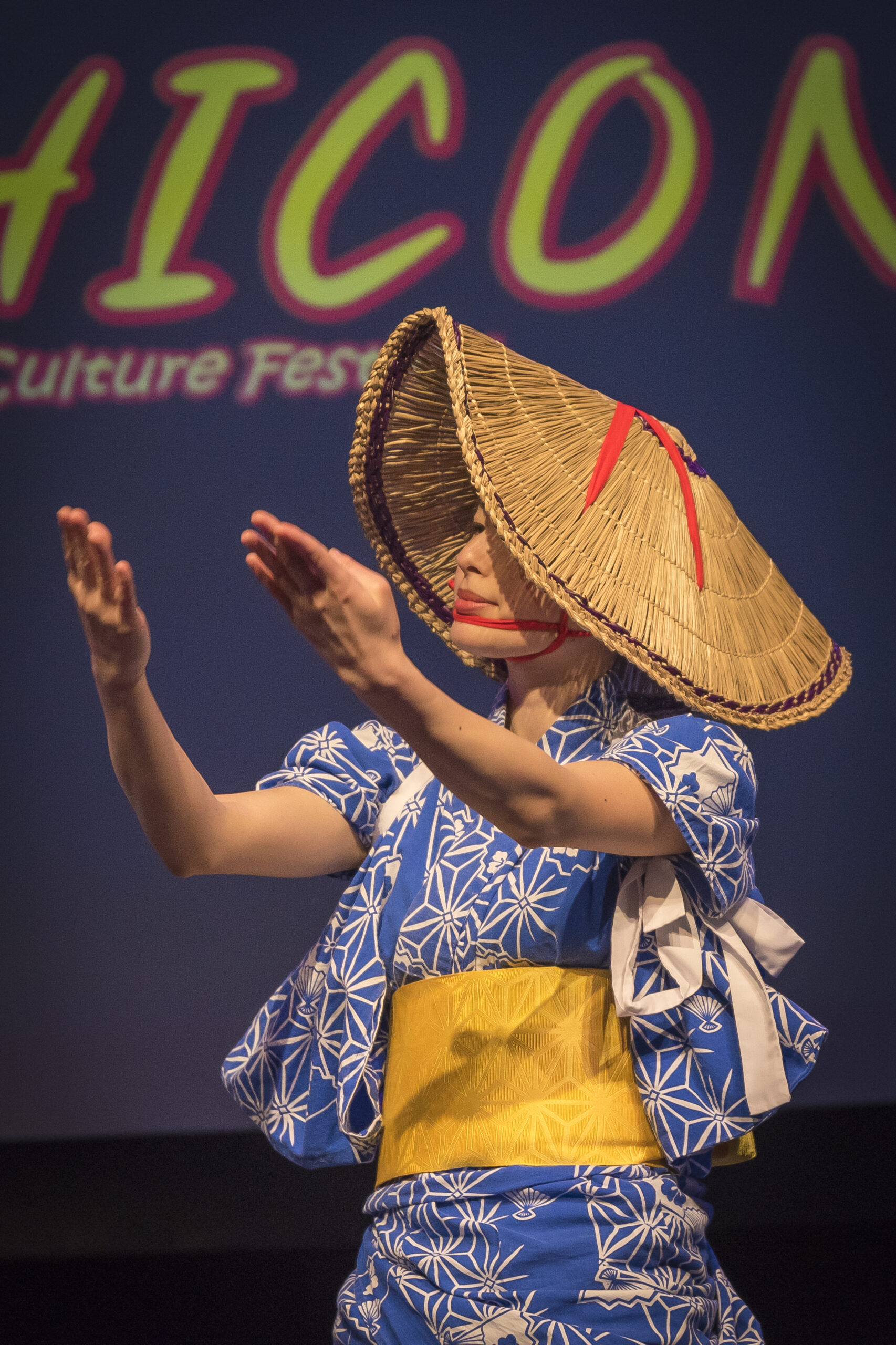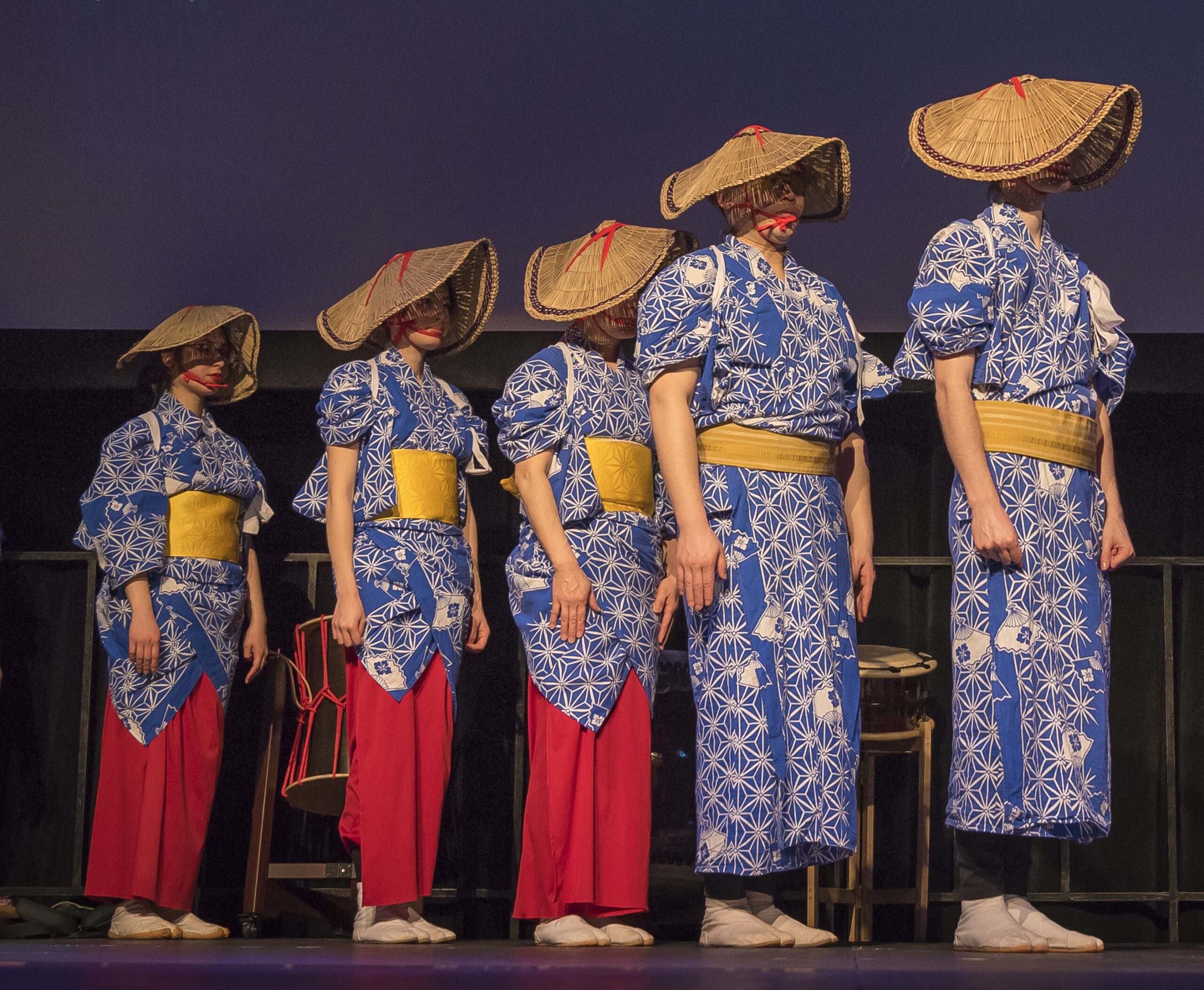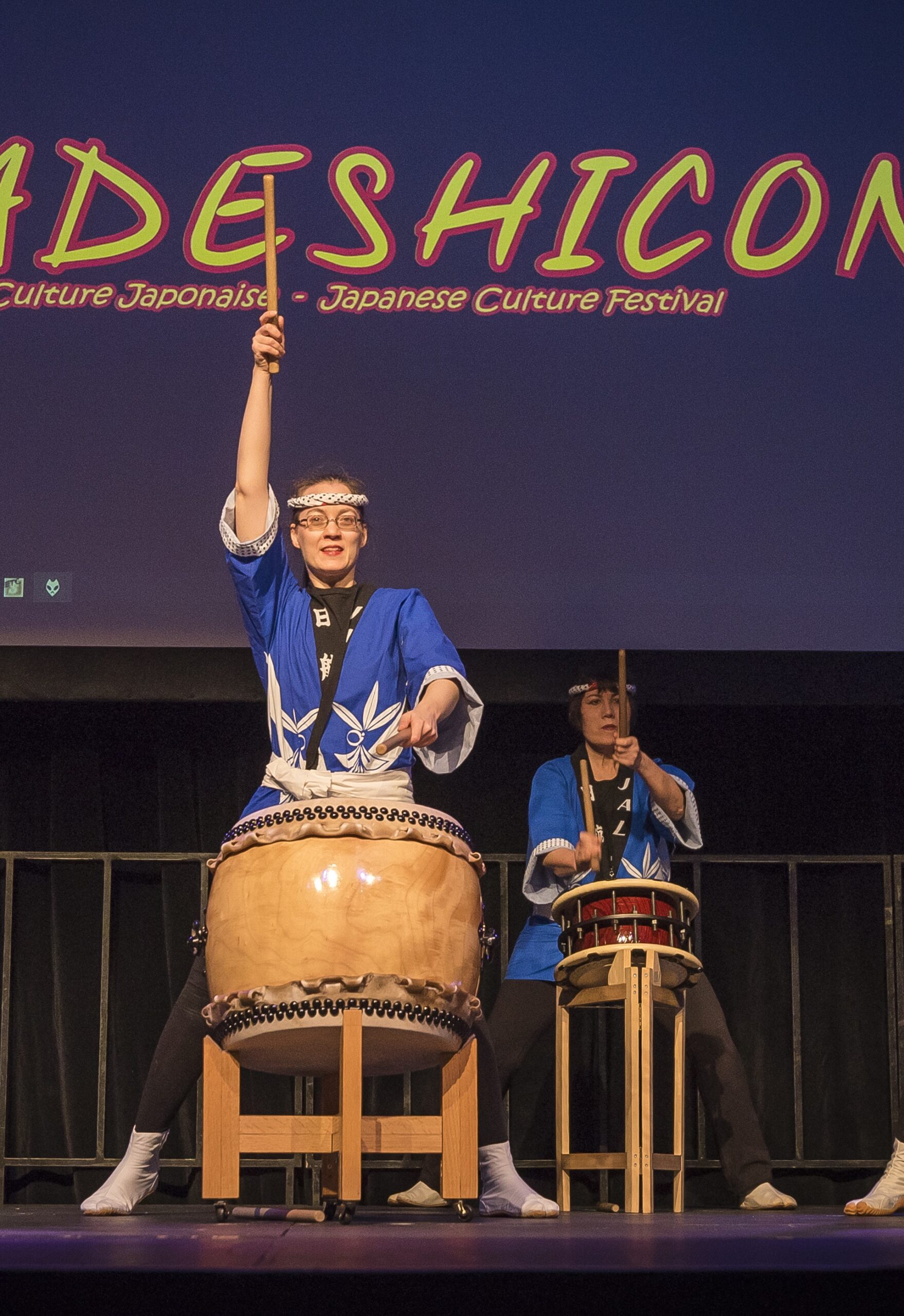 KOMACHI MONTRÉAL
Komachi Montreal is a Japanese dance group established in 2007 that performs Japanese folk dances throughout the Montreal region as well as in Quebec City, New York and Ottawa. Their performances aim to make you live pleasant moments while sharing the great diversity of Japanese culture with you.
This message is for you, festival-goers: Come and share the festive energy of our performance! We will also present a Japanese drums performance and a traditional dance called "Bon Odori". Dance with us and enjoy yourself with Komachi Montreal!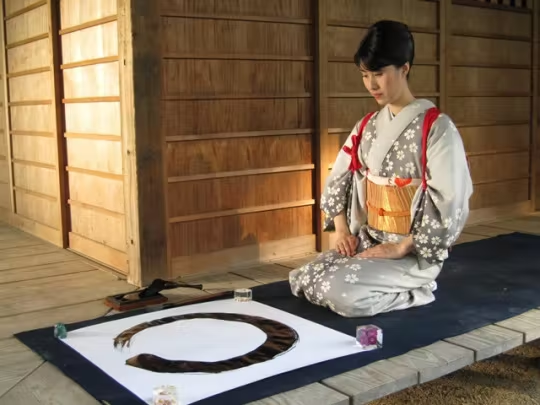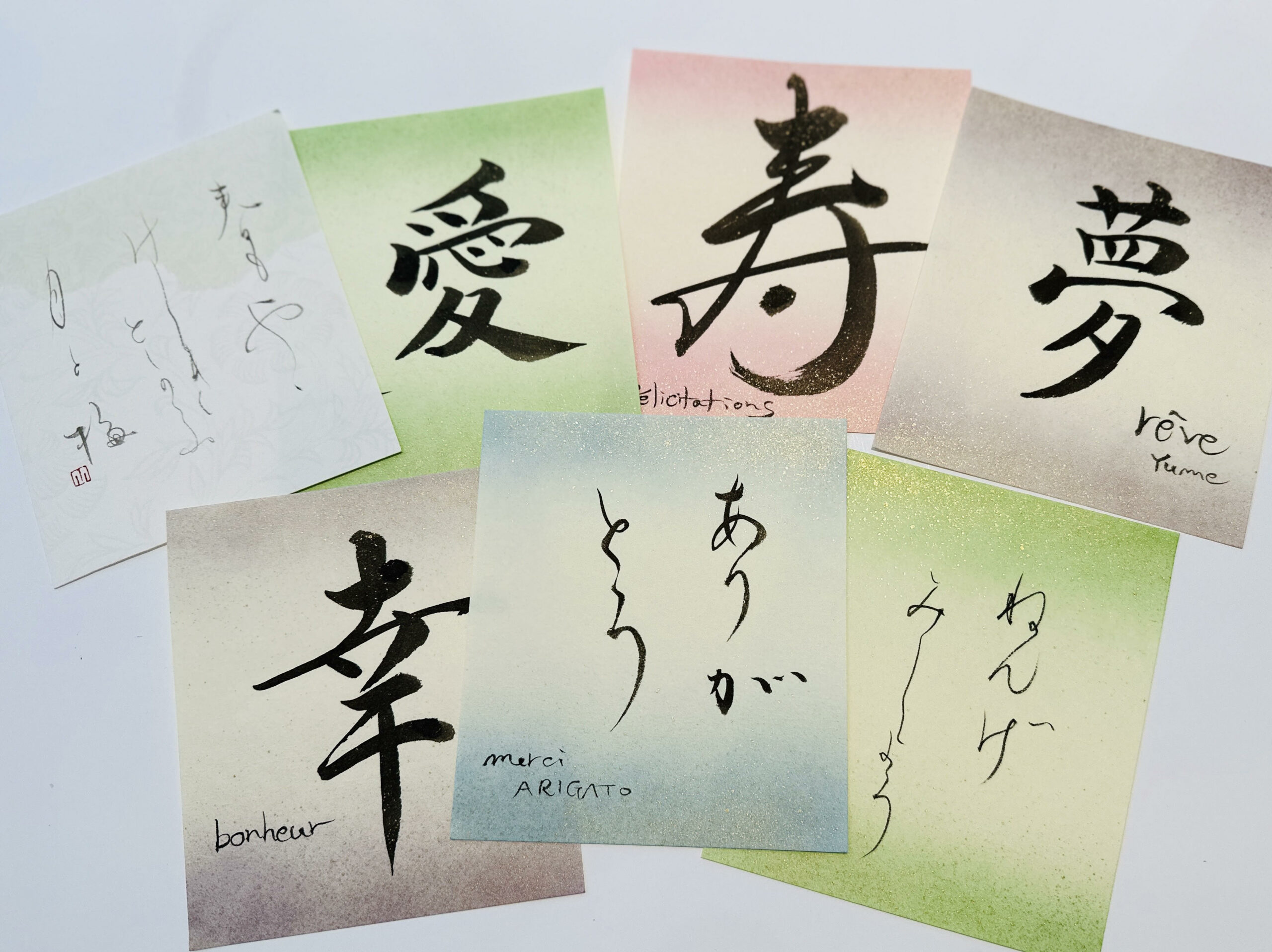 CLUB DE SHODO DE QUÉBEC
Under the direction of master Shoho Teramoto, the Espace Japon shodo club at Université Laval is learning the basics of classical Japanese calligraphy, this thousand-year-old art as popular as painting.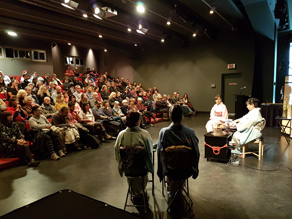 CHADO URASENKE TANKOKAI DE QUÉBEC
Our association, founded in 2011, is part of the non-profit organization Tankokai of Kyoto, Japan, and our mission is to make known the way of tea. We have made several presentations of the tea ceremony in various cultural events in Quebec such as: Museum of Civilization of Quebec, Jardin Quatre vents de la Malbaie, Gabrielle-Roy Library, Expo cité Pavillon Japon, New Year's party of the Association d'amitié Québec-Japon and many more.
Throughout the world, tea has vast popularity, but no country has as much cultural richness on tea as Japan. In Japan, the way a bowl of tea is prepared has been particularly refined by cultural and aesthetic development. Chado, a term meaning "the way of tea", is conceived as a way of life, resulting in a true work of art, contributing to the development of craftsmanship in Japan, but also changing the way people live in daily life. Chado is not only a method of preparing tea, it is also the art of making utensils, the deep knowledge of arts and literature, architecture, the construction of tea houses, the art of gardens, and many other areas. Now that modern advancements and mechanization have spared humans the toughest tasks, the time and energy taken in preparing a bowl of tea might seem unnecessary. But a cup of tea prepared according to the principles of Chado is a ritual intended to restore the inner tranquility which is a basic human need. It is a ritual of simplicity and sobriety in which everyone can find "peace in a bowl of tea".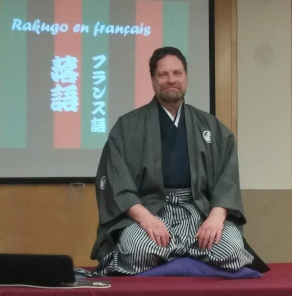 MARTIN SAVARD
Naturalist and overall fan of the outdoors, Martin also finds pleasure in learning about the countless human societies that populated the Earth. Exposed as a kid to the "Cool Japan" wave through the likes of Osamu Tezuka's Princess Knight, Sally the Witch, Demetan Croaker and Captain Harlock, he would many years later open himself to oriental spirituality and start practicing Ki Aikido. However, it was but recently that he fell in love with Japanese pop culture, or more accurately with the lighthearted nature of Rakugo; telling the tales of daily life in the Edo period as well as otherwise forgotten legends, the sketches of Rakugo are performed by a single storyteller with the only help of a small cloth and a paper fan. It is Martin's dream to keep acquiring more experience in this long-established artform, and maybe someday adapt the tales and legends of the Province of Quebec into a beautiful mix of cultures, full of both humanity and laughter.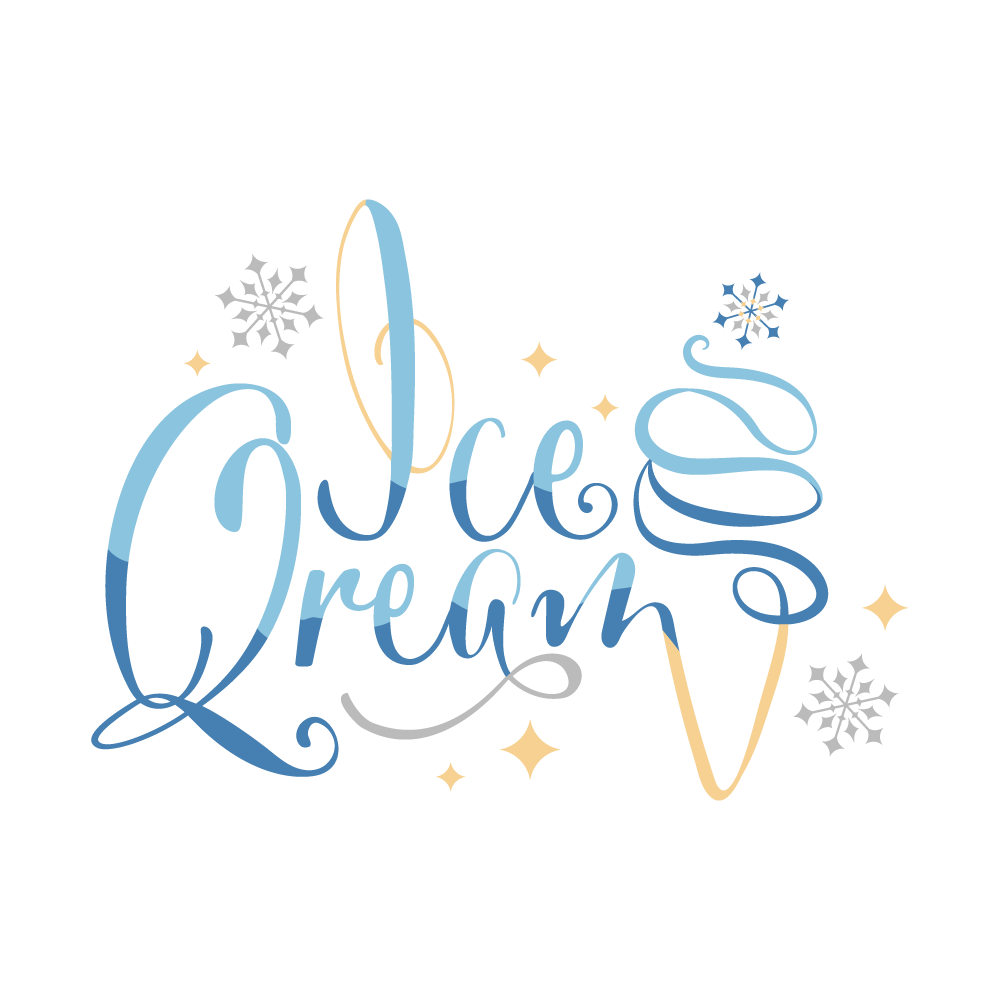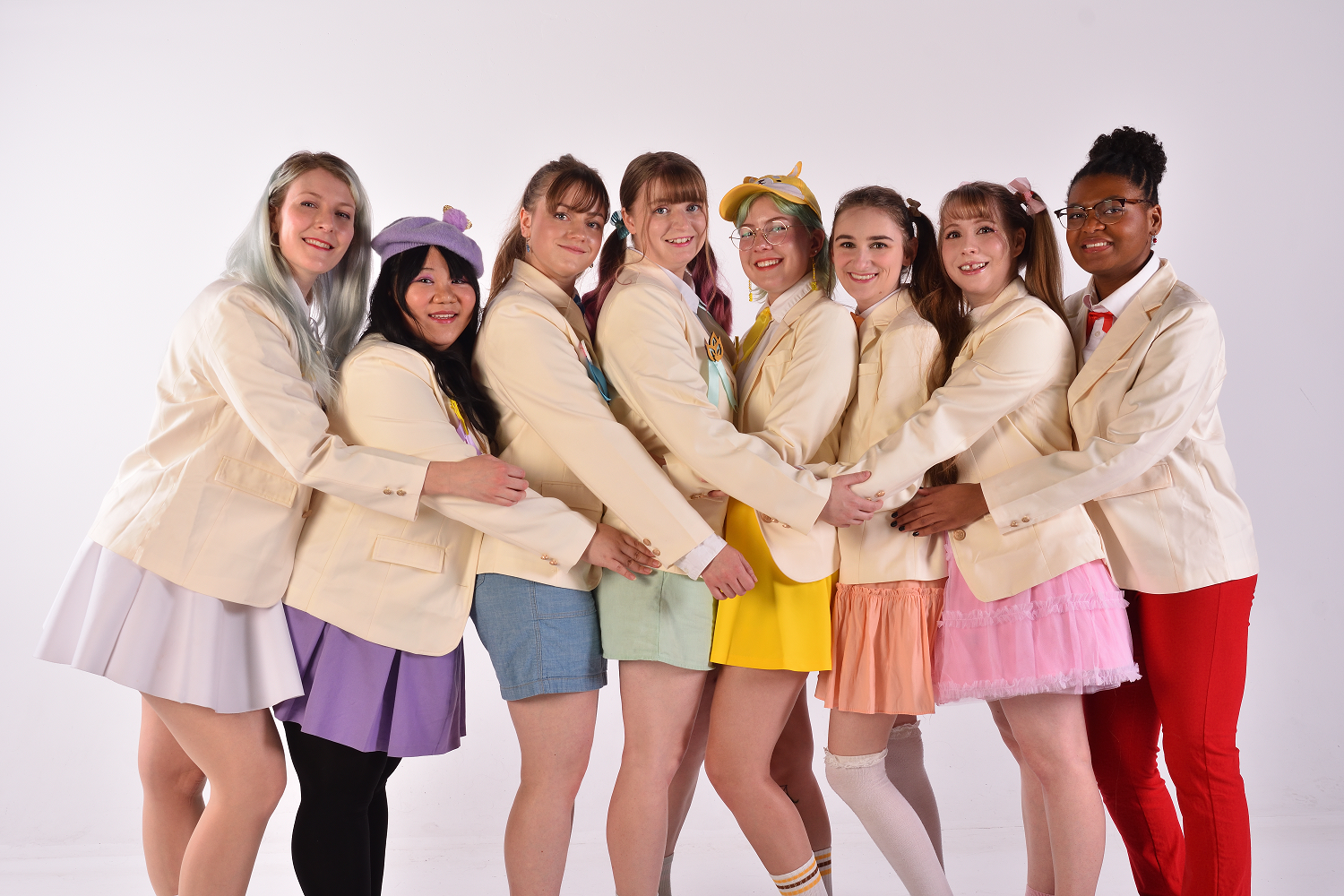 ICE QREAM
Ice Qream is a 8-member singing and dancing idol group whose mission is to popularise and teach about their passion for Japanese idols in North America. They do so by exposing people to it the old-fashioned way: through the real deal. They aim to be as authentic as possible and make it so that the crowd feels like they're in the underground of Akihabara, watching one of their favourite groups perform, but also be the idols they can easily meet, follow and support right here in Canada! This way, everyone can have the feeling that they're following real idols and are able to meet them and see them perform in concerts. Their concerts offer a performance of a variety of song flavours from the most energetic and cute songs, to the alternative rock anime openings ! All members are associated with an ice cream flavour, which also gives them their member colour so fans can cheer them on during concerts.
The members are:
Vicky – Strawberry Light Pink
Millie – Choco Mint Mint
Lili – Vanilla White
Nemi – Caramel Light Orange
Fani – Bubblegum Sky Blue
Mai – Cotton Candy Purple
Sam – Lemon Yellow
Lara – Cherry Vermillion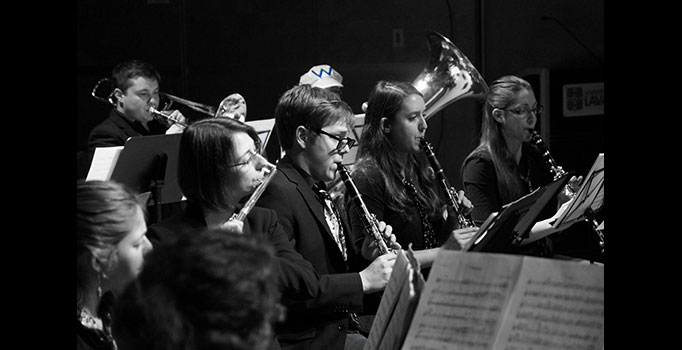 ORCHESTRE PORTABLE DE JEUX VIDÉO (OPJV)
L'Orchestre portable de jeux vidéo (OPJV) is a musical ensemble composed of 18 musicians and conducted by Sébastien Wall-Lacelle that produces video game music concerts. Its unique instrumental composition brings an original orchestral experience that proposes new colours and textures to orchestral video game soundtracks. The performance presented at Nadeshicon 2023 will explore the acclaimed soundtracks of the greatest video game franchises: the Final Fantasy series, Legend of Zelda, indie games, etc.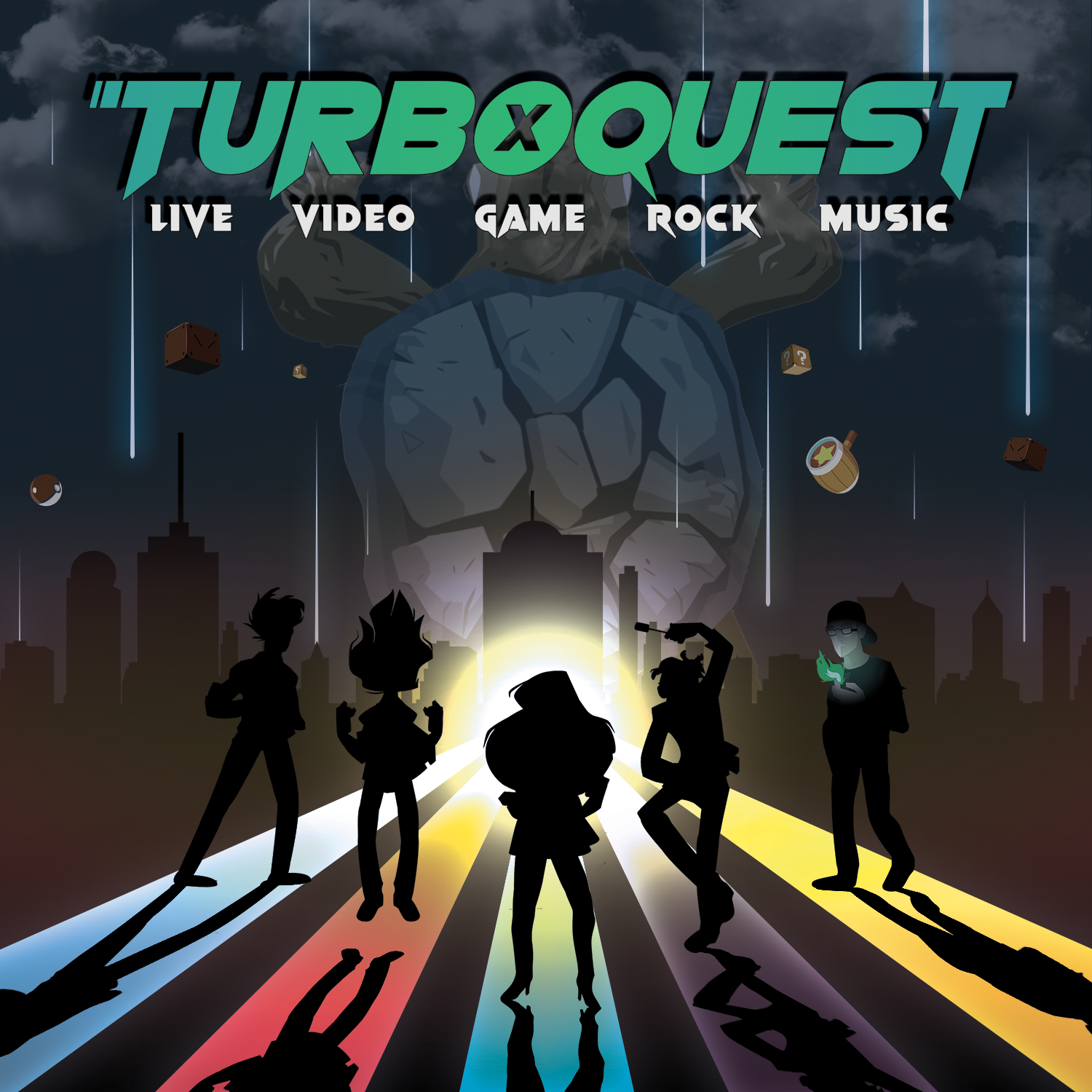 TURBOQUEST
TurboQuest, formerly known as Tortuga, is a Montreal-based rock-metal musical group dedicated to bringing back to life video game classics while giving them a whole new dimension. All five members share the same two passions: music, and of course video games. Each musician can bring a unique touch and distinct sound both in writing and in interpretation thanks to their accomplished musical careers. Sometimes heavy, sometimes melodious, TurboQuest will take you from one universe to another so that your inner gamer will be filled with nostalgia.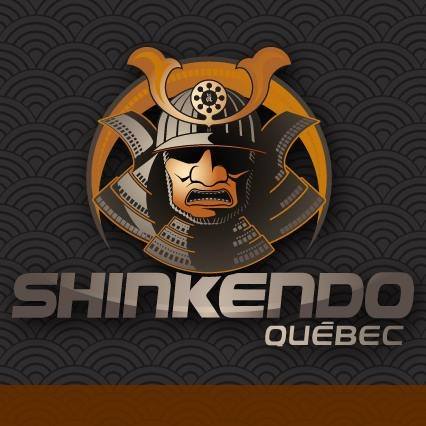 SHINKENDO QUÉBEC
Shinkendo is a school of Japanese swordsmanship that offers you a perfect combination of Japanese traditions and Toshishiro Obata's modern vision of martial arts.
Through different traditional styles of Japanese fencing, there are five major aspects that define the art of swordsmanship: Suburi, Tanrengata, Tachi Uchi, Battoho and Tameshigiri. But rare are the schools that bring them all together.
Shinkendo teaches that all these concepts are closely intertwined with each other and are inseparable. Each technique practiced directly influences the learning of other spheres of competence, thus making it possible to better grasp the subtleties and to deepen the concepts of the art of Japanese swordsmanship.
It is by studying and exploring these 5 spheres that we seek the true way of the sword (Shin-Ken-Do).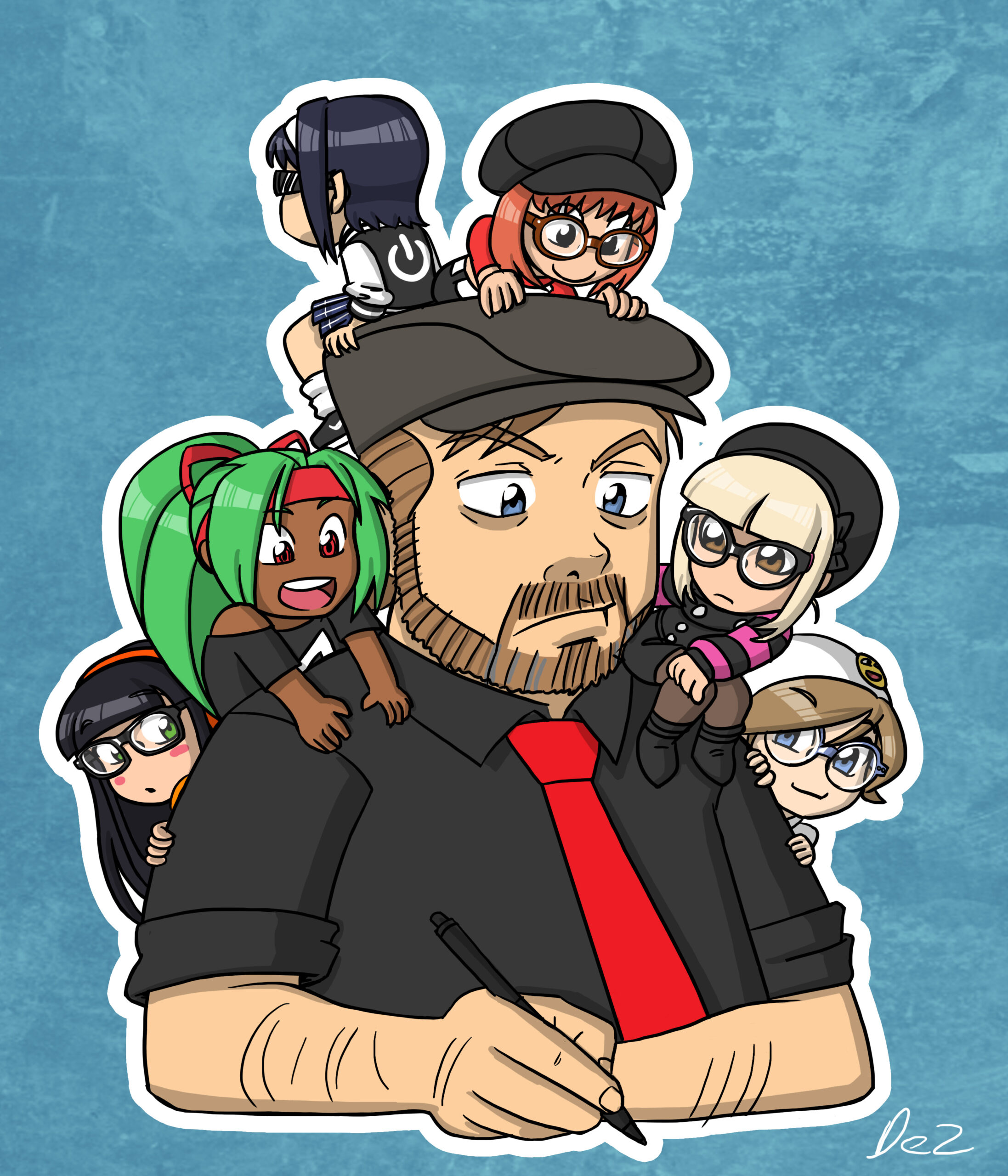 DEZ
Etienne Desilets-Trempe, better known as Dez, is the creator of Frivolesque, a weekly webcomic launched in 2013.
Originally from the Mauricie region and having been based in Quebec City for those last 20 years, Dez is fond of sequential art of all kinds, movies, retro video games and loves to invest himself in geeky events and festivals. He's been drawing from a very young age, but only decided to take his craft seriously in the last decade.
Frivolesque is all about the quirky, everyday life of five unusual girls and follows the 4-koma manga style (like Azumanga Daioh, Lucky Star or K-On), taking a lot of inspiration from their usual tropes, as well as the daily life of its creator and the people around him. Having been on hiatus since 2020, the comic is scheduled to come back later this year.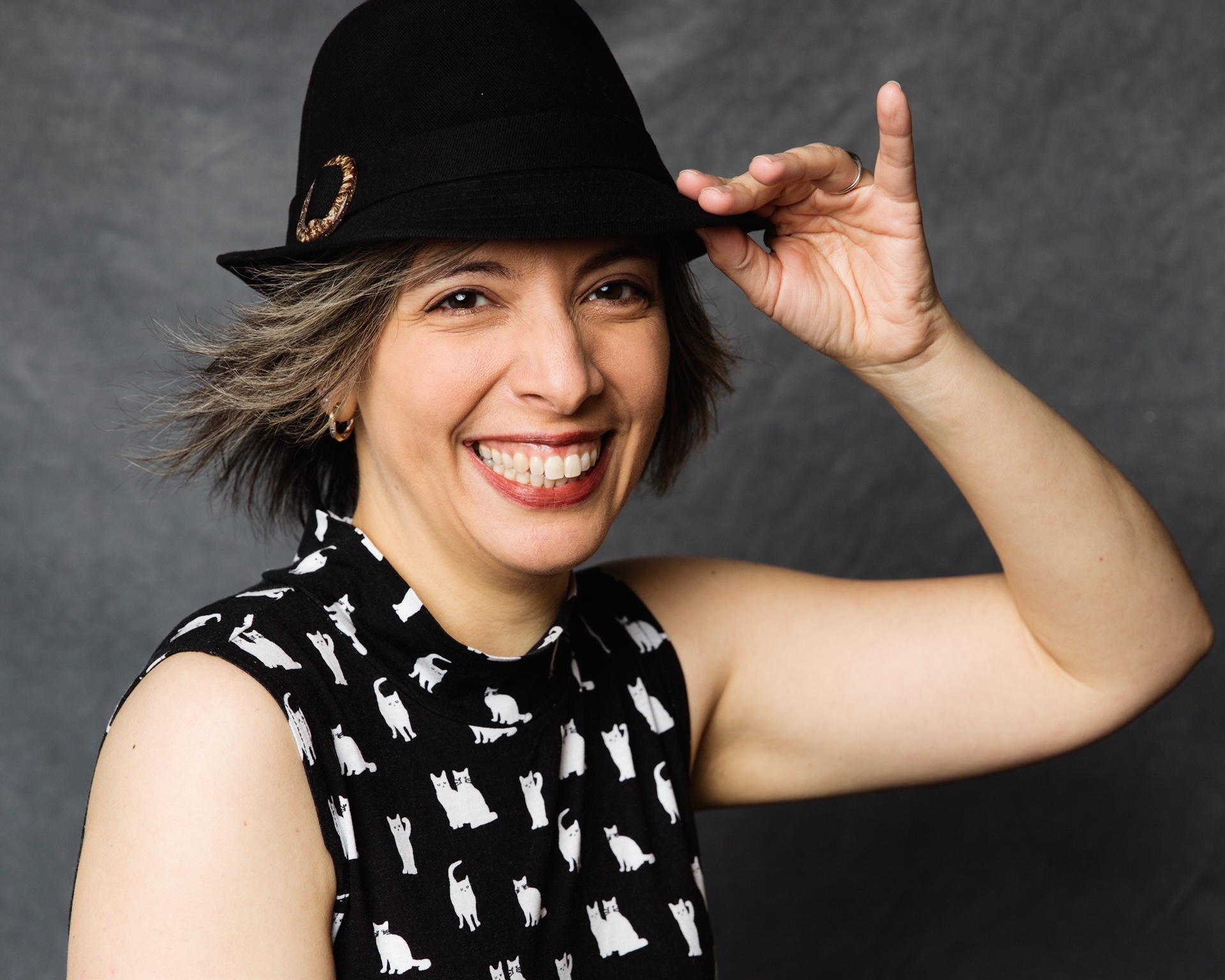 VALÉRIE HARVEY
Valérie Harvey lived in Japan for more than two years where she fell in love with her adopted city, Kyoto. She has written several books about this country, including three novels: Les Fleurs du Nord, which won the 2018 Parallel Universe Youth Award, L'Ombre du Shinobi, a story about ninja in ancient northern Japan and L'Héritage du Kami, an adventure story where Inari, a Japanese god, has fun with poor humans.
She is a collaborator of the O-taku Manga Lounge with whom she has prepared a series of videos called Parlons Japon that crosses and explains what you can read in manga and the reality in Japan. She has directed the short documentaries Konnichiwa こんにちは series on YouTube that show and explain various topics in Japan, such as weddings, calligraphy, the Kyoto seasons, waste management, trains (including the Hello Kitty shinkansen), Japanese wines, Okinawaian identity and castles in Japan.
She taught Japanese in Quebec City and wrote about her stay in the travel book Passion Japon. She also translated the children's poet Misuzu Kanéko with Nous sommes tous différents et nous sommes tous beaux..
As a sociologist, she is a regular contributor to ICI Radio-Canada Première radio show to talk about the world, and very often Japan.
She has also composed several songs in Japanese and performed anime classics. She has won two awards in Japan for her performances of Japanese songs.