The program always includes many conferences as well as several panels and workshops. These activities last approximately 45 minutes each, with some exceptions. The varied subjects are presented as much by passionate amateurs as by experienced professionals.
A selection is made upstream to offer a program for all tastes and interests. Subjects generally focus on certain major themes such as cosplay, anime and manga, video games, Japanese culinary practices, tourism in Japan, etc. The angle of presentation can vary widely, from social issues to cultural products that are still little known.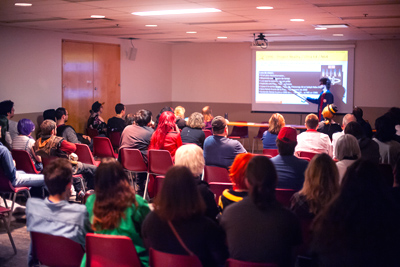 You would like to be a panelist?
Do you have any knowledge of Japanese culture that might interest festival-goers? Every year, we recruit enthusiasts who wish to present a panel, a conference or a workshop.
Become a panelist