Congratulations to Otakuthon for this beautiful edition which gathered 23,226 anime fans in Montreal.
If you think that the convention has gone too fast, do as Yurika and Yatsumi and join us at the next Festival Nadeshicon.
Come celebrate the Japanese culture at the Québec City Convention Center from March 29 to 31, 2019!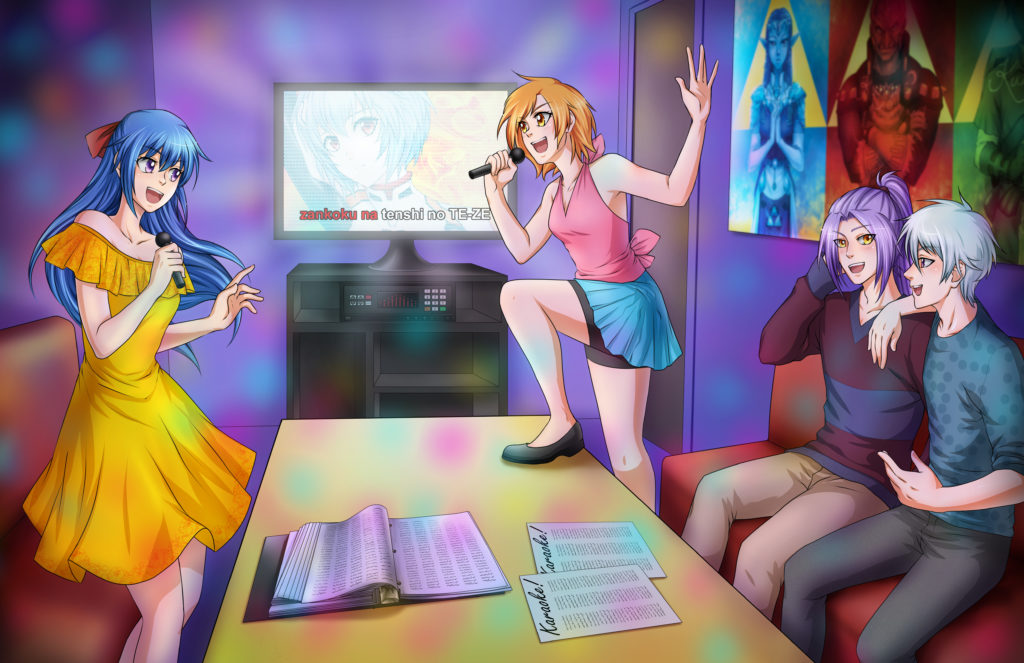 The mascots from Otakuthon, Yurika and Yatsumi, singing with enthousiasm in unison with Nadeshiko and Saito!
Art created by : Kunyue
http://kunyue.deviantart.com/
Otakuthon mascots used with permission.