It is time for the great unveiling of the special guests of Nadeshicon 2013!
For this third edition of Nadeshicon, we'll have Tiffany Grant and Matt Greenfield, directly from the United States!
This couple, who is very involved in the anime, either in scripts, dubbing, production or distribution, will share with us their experience and passion. Don't miss it!
Matt Greenfield
Dominant figure in the anime industry and co-founder of ADV FILMS!
After 20+ years working in the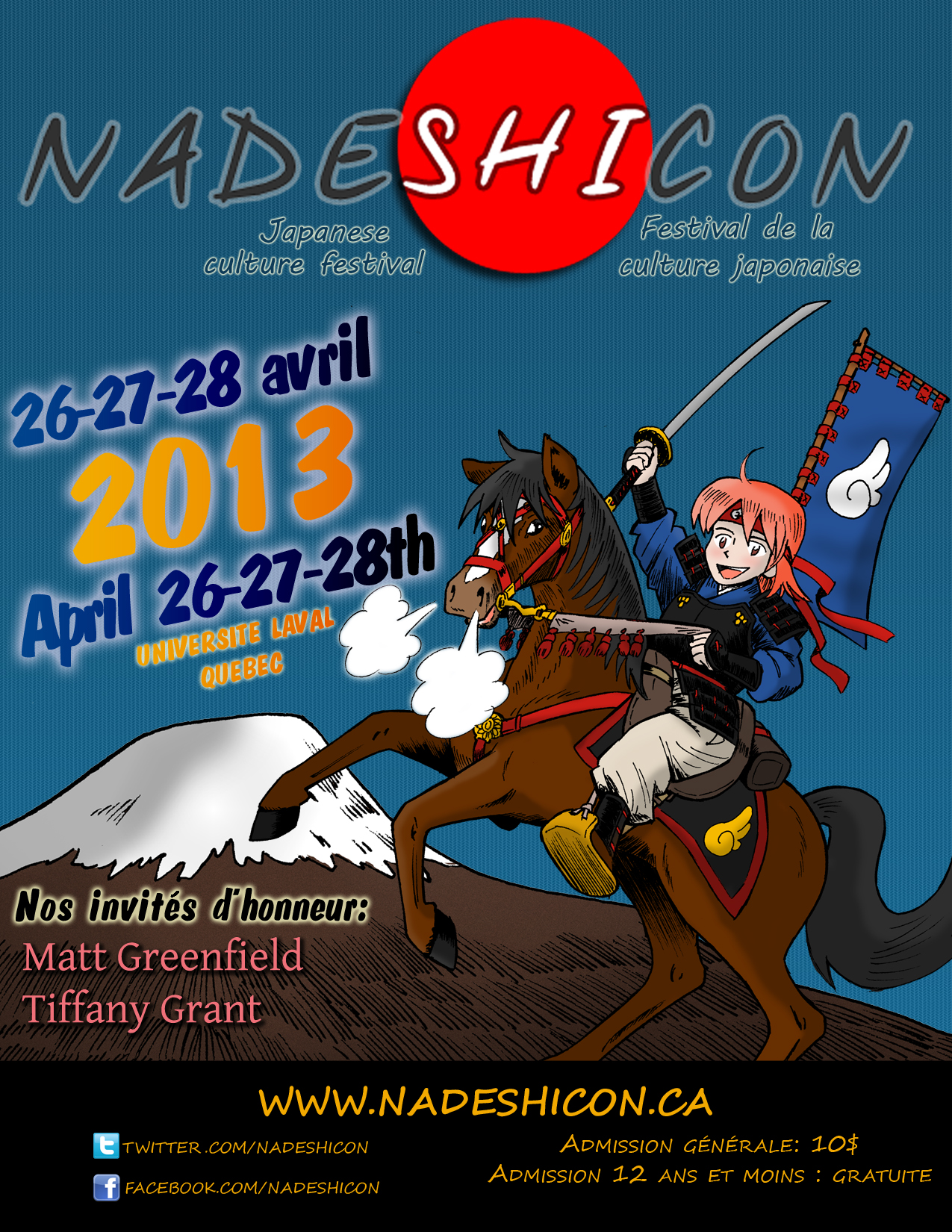 anime industry, Matt has 1000+ production credits on shows distributed internationally by the likes of ADV Films, Anime Network, FUNimation, Madman Entertainment, Media Blasters and Sentai Filmworks.
Some highlights: EVANGELION, BATTLE ANGEL, EXCEL SAGA, GANTZ, GODANNAR, MACROSS, NADESICO, NOIR, SPRIGGAN, RAHXEPHON, TEARS TO TIARA and INFINITE STRATOS
Tiffany Grant
American Renowed Voice Actress
Best known as Asuka from EVANGELION, Tiffany's 19 years in anime includes 1000+ voice credits like NOIR, CHRONO CRUSADE, AZUMANGA DAIOH, FULL METAL ALCHEMIST and INFINITE STRATOS.  Tiffany has written 200+ scripts for shows like GODANNAR and THE WALLFLOWER.
Other acting work includes video games, stage, commercials and film.