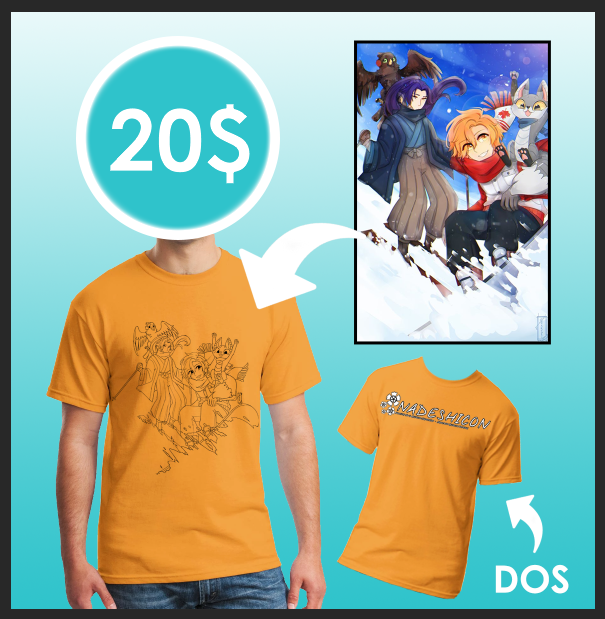 You have until April 9 to buy your own Nadeshicon 2020 shirt and remember the convention that never was! Given the circumstances, however, you will need to collect your items in one of two ways:
At our table at Otakuthon. Please let us know so that we know to bring your shirt, and don't forget to bring your proof of purchase!
At Club Anime Québec or in downtown Quebec City. Please book an appointment to that effect by contacting us at

[email protected]

once social distancing measures are lifted!
Of course, please only order a t-shirt if you are comfortable financially. To order yours, visit the
Tickets
page.
If you have the means to, we also encourage you to support the artists and merchants who are normally present at conventions. A Facebook group was created for that very purpose, and we put together a page on our website listing the exhibitors who would have been at Nadeshicon 2020:
Thank you very much, and stay safe!